11 Ways To Build Quality And Effective Backlinks With SEO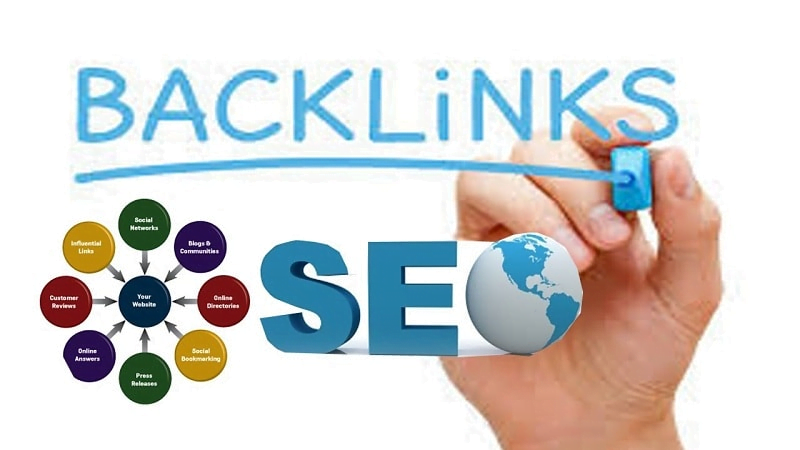 To build Safe and Quality backlinks, you can build SEO-friendly backlinks. Like writing some valuable pillar articles that no one has ever written, writing controversial articles, building relationships, building community, and more are covered below.
SEO is a popular term in the online world as it has meaning in online business. SEO stands for Search Engine Optimization, is a process that includes many strategies to improve the visibility of a website in search engines like Google, Bing, Yahoo, etc.
Backlinks are one of the building blocks of a good SEO campaign, backlinks are simply links that come from any other website or blog.
If your site has a large number of Inbound Links from good sites, there are chances that your site performs well in the SERPs (Search Engine Result Pages).
Your website will be useful in the eyes of Search Engines if it has links from quality websites. But if it has links from spam or irrelevant sites, then Search Engines especially Google will not appreciate your site. A website's ranking position can be negatively affected.
So a website should always have backlinks from good websites and related sites or blogs to perform well in SERP!
How Important Is It To Build SEO-Friendly Backlinks?
There is a lot of debate in the online community that the process of safely building backlinks is losing its importance after Google Penguin and other algorithm updates.
They say this because today Google has started penalizing websites that are manipulating its algorithm with heavy link building and other spammy techniques.
According to Google algorithms, Backlinks are still the most important part of the ranking factor. Hence website owners build thousands of links without knowing how to safely build quality SEO-friendly backlinks.
In general, the number of backlinks is not as important as the quality of the backlinks! So whenever you do link building yourself or hire a professional, always know how to build links properly. It is essential that link-building practices are Google-friendly.
Notes While Building Backlinks
No Spam
After many Google updates it becomes clear that if you do something bad, your site will be penalized. So you never think about SPAM.
In the early days of SEO, link builders submitted their links in thousands of web directories, article directories, press releases, etc. And amazingly, these methods worked. very good but now things have changed, Google is smart enough to track SPAMMER guys.
Therefore, only build quality backlinks from legitimate sources.
Avoid Spamming The Anchor Tag, Or Optimizing The Anchor Too Much Anchor
SEO depends on the many backlinks you get from high PR websites. Using a special anchor tag can give you better rankings for special anchor tags. That was true for that age but now in the age of Penguin, you can't do spammy links.
If you build links using the same Anchor tag across thousands of sites, it may be detected and penalized by Google. Therefore, when you build links, use variations in the anchor tag across different web pages (various anchor text). This is the secret to secure link building.
The idea is that your links should look natural because natural links help you rank better.
Can You Buy Organic Backlinks Safely?
YES! Nowadays there are services that give you backlinks from websites. These blogs range from PR1 to PR9 and work as PBNs (Private Blog Networks). You can buy links very cheaply starting from $1. What you get is an increase in the ranking of your blog and therefore an increase in organic search traffic.
These links can help you get ahead of your competition, you can use them for long-term blogging, this is the best for event-based and niche blogs.
Buy backlinks like a double-edged child. Should be used in moderation because it is effective, but when it is discovered by Google, it will definitely be penalized. Personally, I advise you to think carefully when using this method.
11 Ways To Create Safe And Effective Quality Backlinks
Write Something No One Has Ever Written
The best way to attract a lot of readers is to write unwritten content. It could be a data-driven article, or research a poll or case study. Anything you write should be trustworthy and useful to your community.
Your work is not done. After writing content, promote it to the right source. Derek Halpern, recommends the drafting technique, which claims that every time you write an article that will be a valuable link, you must (which you can easily do with a tool like SEMrush) look for people who have a track record of articles related to your posts.
You can then go out and ask them to link your post to their resource page.
Pillar Content
A pillar article is usually a how-to article that instructs your audience on something. They are generally over 500 words long and contain a lot of very practical advice.
This article you are reading can be considered a pillar article as it is very practical and a "how to write well" lesson. Articles with long-lasting vitality, remain relevant to the present (not news or time-dependent) and provide real value and insight. The more pillar posts you have on your blog the better.
These are the direct benefits you get from writing Pillar Content:
[+]   You will experience a lot of traffic: People appreciate good content, you will get more traffic.
[+]   Social Sharing Will Soar: Epic's content goes viral. People will share it like crazy. The article above has over 900 organic shares!
[+]   Backlinks will be earned by pillar articles: When creating pillar articles or important articles such as mentions, you should link out to valuable sources. This is because it is not possible to write everything on a single page and also does not make the page interesting. These backlinks will eventually lead to reciprocal links if you know how to reach them.
[+]   Good traffic growth: When you have quality content you will get good traffic which means more page views and more links to it.
Pinterest is a PR9 site and it gives you an option to add a link to your profile. Even if this link is no-follow it will give you good growth in overall rankings.
Google+, your LinkedIn company profile, and sites like Reddit. Just create a user profile there and add the link to your homepage. This way, you can get SEO-friendly backlinks from your social media site.
Get More Quality Backlinks By Matching Others
You can always get quality backlinks by helping other bloggers get featured on your blog. In this way, you must have a blog with good visibility and at least be well ranked and reviewed by google.
Then you can build relationships with other bloggers, mainly with high authority sites, and interview them, write about them mention them on your blog. The trick is that most bloggers put a link back to the article with them on their page. This way you can get more of a good relationship.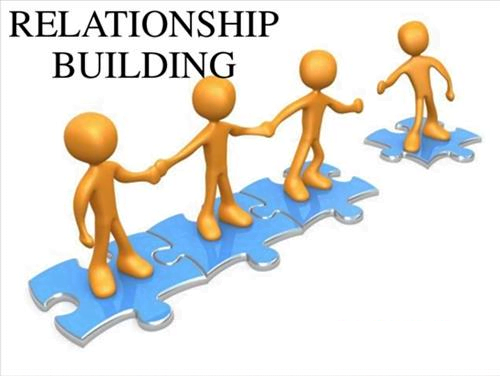 Write A Big List On Any Topic You Want
How to build natural backlinks?
The answer – write everything about something!
Writing something big often attracts reputable blogs to link to you even without doing outreach. Like an article about the list: 10 richest people in the world voted by Forbes magazine.
Similarly, you could create something about Bill Gates or maybe Robin Williams Movie Quotes, if appropriate for your topic…
Try Using Infographic To Get Quality And Diverse Backlinks
You can use a simple tool like a stencil, or use infographic generator sites like piktochart, etc. to create a beautiful infographic and then share it with social image sharing sites.
It will be attracted by thousands of bloggers looking for an article published on a blog. Here is a list of Infographics submission sites to submit your creations to get more page views. In this way, you will get many backlinks safely and effectively.
Sites like Pinterest where you can get a lot of traffic to your website, and also attract some high quality and relevant backlinks.
Guest Posting Is Still Good For SEO If Wisely
Whenever you think of guest blogging to build backlinks. You are all blacklisted by Google. Never aim to get backlinks from Guest Posts but focus on the value you provide in your Guest Post.
However, you can use Guest Post and link back to your site with relevant data on your site. Remember that this is not frequent. Take a close look at what Google has to say about building backlinks from Guest Post.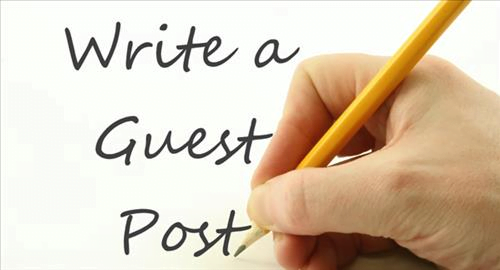 Let's Boldly Write Controversial Articles
Wondering how courage is involved in safely building backlinks? Sometimes, getting a backlink tests your courage. You can get multiple backlinks and get mentioned by writing on a post that is controversial or disproves a common belief.
Influencer Marketing To Get Reputable Backlinks
You can really use influencer marketing to get lots of buzz around your brand. Using a simple tool like Followerwonk, you can really filter out Twitter influencers who belong to your niche.
Finally, you can build a relationship with them and possibly get opportunities on their channel. The only way to do that is to do it without selfish selfish motives. They're smart so they're influencers! Because they can easily attract opportunities from the crowd.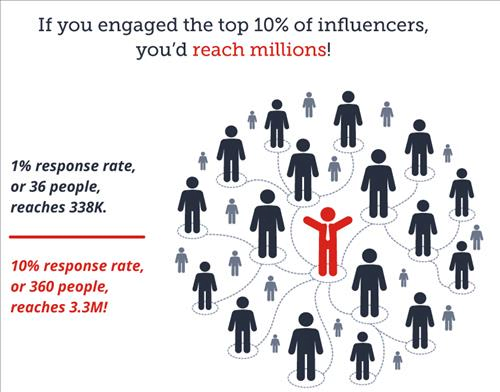 Broken Link
Using broken links can be a good option to get backlinks without actually asking for them. By doing this, you are giving someone better resources and less chance of rejection than simple promotional messages that often go unanswered.
Community Building
The best way and relevance when building an SEO backlink strategy is to use a community. This community building is not only for link-building processes but also has various benefits. It will prove your blog as a reputable blog. When people can reply to your article and share it on social networking sites, it will ultimately be social proof for your readers.
When you're actively involved in the community, you'll link to each other's content (remember it should be high quality and most importantly relevant) in your blog posts. This way you have a strong network of backlinks.
Attention: Don't choose blogs just because they are members of your community, try to link to highly relevant and value-added articles. Not often, a few times a week is okay.
Read more recent articles: