Referring to Email Marketing, many people think: Why implement email marketing, and what effect? Every time an email is sent to a user who is listed as email spam? Despite sending the email to the recipient's main mailbox but no one reads it.
However, Email Marketing is always the preferred method of marketing at large corporations and receive great success. What are the differences that make a success? Let's find out in the article below!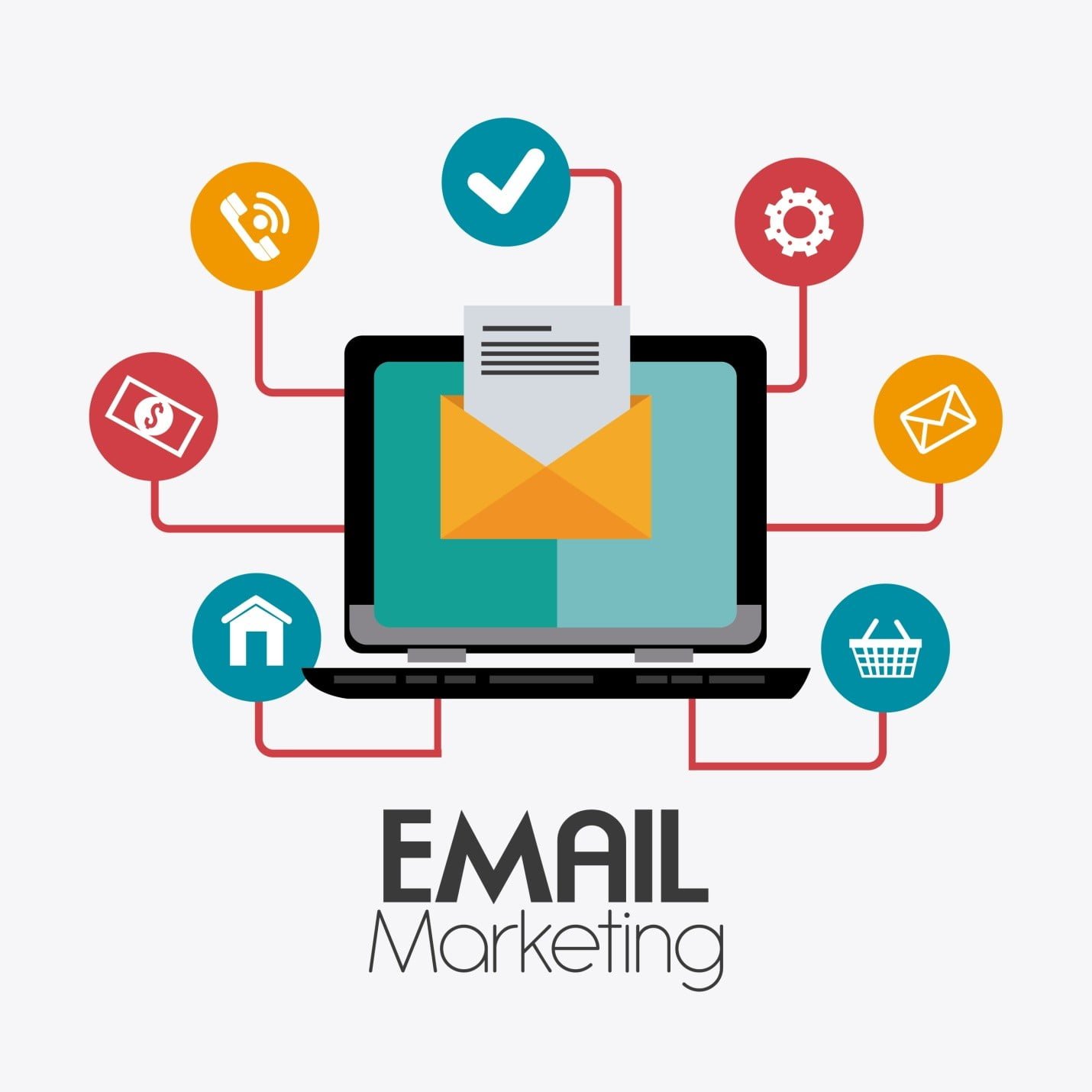 What is email marketing?
Email marketing is a way of direct marketing. Help reach and promote products/services via email to bring potential customers to the business. Another way, email marketing is the tool that helps develop relationships with potential customers.
Why do we use email marketing?
Although Social Media Marketing is growing more and more widely. However, email marketing is always considered one of the "important" marketing methods. Help nurture/take care of potential customers. Why?
There are 2 biggest advantages of email marketing compared to other forms of marketing. It is a matter of cost savings and easy operation. This is a very economical way of marketing compared to other forms of marketing. Extremely suitable for a business model for small and medium enterprises (SMEs).
Low Marketing Costs, High ROI?
Are you thinking that social media has a higher conversion rate?
If you are managing marketing budgets and want to get good results to get your money's worth. Definitely consider using email marketing.
In the Inbound Marketing category, email marketing is always used most commonly and is considered the most effective tool.
According to statistics, more than 138% of people buy through email instead of those who don't receive email. And email marketing has an ROI of 3800%.
The number is too great! Typically, the conversion value of email marketing is at least 3 times the conversion rate of social media marketing.
"4.24% of users from email marketing make purchases or use services. Compared to 2.49% of users from search engines and only 0.59% of users from social media."
According to Monetate research
Easy Operation
A letter (Newsletter) will be relatively easy to draft. Through the messages, campaigns, care, and invitations that your company is trying to convey to potential customers (database). The database includes those who access and leave the information on interactive channels of businesses such as websites and social media…
Not only that, building databases, composing email messages, using email automation tools, or measuring and optimizing campaigns on digital marketing email is relatively easy.
Every step of implementation as well as sample email marketing to help the campaign be effective will be shared immediately in the next section.
Overview Of Email Marketing
Email seems to be a great marketing way. However, quite a lot of businesses are leaving this extremely effective marketing method open.
Do you wonder if your industry is suitable for email marketing? What are the tools that your business should use to operate and manage the best marketing? Invite you to read the reference in this section.
The industry should use email marketing
Email marketing will apply effectively in many certain niches (industries). In other industries, you can use chatbot or SMS marketing instead.
The niche area to deploy email marketing includes groups of users who have a habit of using email more than the majority.
Use the most common Email
[+]   Group of people doing marketing
The special feature of the subjects in this field is always having to exchange jobs via email, they subscribe a lot of industry-related information to catch up with the trends in the job.
[+]   Insurance.
Currently, there are many types of insurance with no small price. Approach and launch of a sense of purchasing need to be implemented in the long term, rain permeates through many channels.
And email is also a necessary & signed channel. You need to send them lots of information, and many useful issues around value perception.
[+]   Real estate
Real estate is an expensive field, potential customers are also highly educated, with large budgets, good jobs, and stable incomes. This is a group of customers who use email more often than ordinary people because of the nature of work.
[+]   Finance
You can use email marketing to send information to people who are interested in financial management and saving with attractive promotions, and special programs.
[+]   Tourist Resort
The participants in the type of tourism/resort are mostly individuals who work in offices and intellectual people. They use email regularly for business purposes and track opportunities for experience and knowledge about travel.
Using email is quite common
[+]   Education abroad
This is a more knowledgeable person who uses email more often. You can easily reach out to them and connect with them via emails about sharing experiences of studying abroad, applying for scholarships, and graduate programs.
In the international market, campaigns about scholarship and study abroad. Running email marketing extremely high conversion rate and interest to open mail is always 30% or more.
[+]   Online education
Online learning is becoming a trend, there are many very strong platforms like Kyna and Edumall. And you can see them often in email marketing.
They often send emails promoting courses in great demand such as English, Chinese, marketing, information technology, and accounting…
[+]   Digital equipment.
People who deal in digital devices like mobile phones, tablets, laptops, etc. almost collect online customer information. Since customers are mostly male & have a greater interest in technology, it's also more common to check emails.
[+]   Fitness, gym, yoga.
This is also the field targeting the group of well-off & high-income people so you can see that almost every professional unit implements email marketing.
And some other industries should also deploy email for marketing strategies. Examples: Beauty salons, digital services/products, international language classes, vehicles, etc.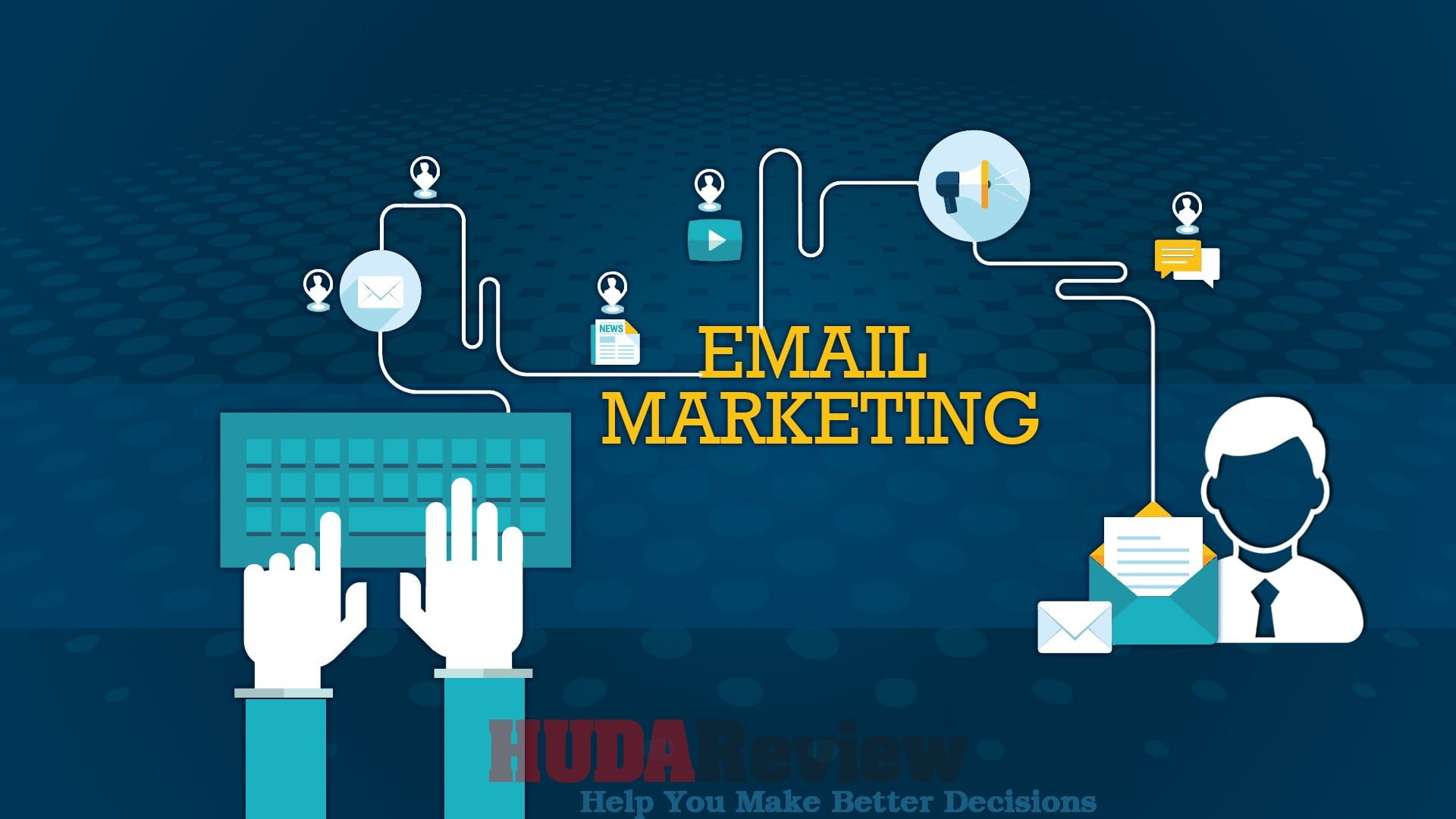 Email marketing software
When you own a large database, owning email marketing software that can send emails simultaneously is essential. Help your business save a great amount of time and manpower.
Besides, Email marketing software also helps increase accuracy. As well as help you control the indicators after sending email marketing. Like open rate, click rate in the email link, and unsubscribe rate. Since then there are methods to help control and optimize the campaign.
Mailchimp
Among popular free autoresponder tools, Mailchimp is a popular autoresponder and extremely useful for those who are just beginning to implement email marketing. Mailchimp is not only very easy to set up but also provides an intuitive user interface.
You can use the Mailchimp group and OptinMonster features to add new subscribers to your categories. You can use Mailchimp for free with email lists below 2000 subscribers and only send 1200 emails per month.
But if you want to use Autoresponders or other effective features, you will have to switch to a paid account. The lowest fee is $10/month and can be up to $30/month if there are 2500 subscribers.
The larger the list of subscribers, the more you need to pay.
GetResponse
GetResponse allows you to create feedback emails and autoresponder in combination with A/B Testing.
GetResponse is the world's No.1 Email Marketing solution today. With GetResponse, you don't just create quality email campaigns quickly. But also integrated many useful tools such as landing page design (Landing Page), Automation, Analytics detailed reports, and Social links…
Nowadays, GetResponse has more than 350,000 customers from 182 countries around the world. Use for your email marketing campaigns.
If you are new to Email Marketing, you should use MailChimp because this party has a Free account. However, when you want to send Email Marketing more professionally, you must use GetResponse.
Although not being used as free as MailChimp, GetResponse still allows new customers to experience the full features of the service completely FREE within 30 days. After the trial period, you can continue or cancel.
Influsionsoft
Influsionsoft is also one of the most popular email marketing software. In addition to the basic uses needed in email marketing, Infusionsoft also has full CRM functionality. Helps manage relationships with customers and provides marketing solutions for small and medium businesses.
Infusionsoft provides advanced features for grouping subscriber lists, lead scoring, and marketing automatically. Overall, you can use Infusionsoft Tags and OptinMonster to integrate all of these features into the opt-in form.
The minimum fee is $49/month for regular Infusionsoft and $199/month for Infusionsoft Pro.
Vertical Response
Vertical Response is a free email marketing software that allows you to send up to 4,000 monthly emails and store 1,000 Email addresses.
Compared with MailChimp and Benchmark Email, VerticalResponse's email volume is less, but if your needs are not too large, this email marketing software can meet you.
You can completely connect to your Facebook and Twitter accounts, this will help you get more contact information with customers through Facebook and Twitter.
Vertical Response provides functions such as:
Providing email marketing and Internet advertising services.
Send information about the product, and send mass emails to many potential customers.
Save, remember birthdays and send greetings to potential customers.
Track management of sending emails to users.
Email statistics.
Use on Mobile.
Some other email marketing software such as Benchmark Email, Email Marketing Active Campaign…
Besides, some free email marketing tools are used as: Top Email Marketing, Free Bulk Email Software, Email Marketing Pro, UltraMailer, and Automatic Mail Sender, …
The secret to effective email marketing
How to do Email marketing effectively, to avoid being spammed is the number 1 concern when your business is marketing by email.
Undeniably successful, email marketing is a great way to develop relationships with potential customers. Increasing customer loyalty.
However, if not tactful, your business will be blacklisted by your customers. Therefore, immediately pocket the "golden" tips below to create an effective Email Marketing campaign.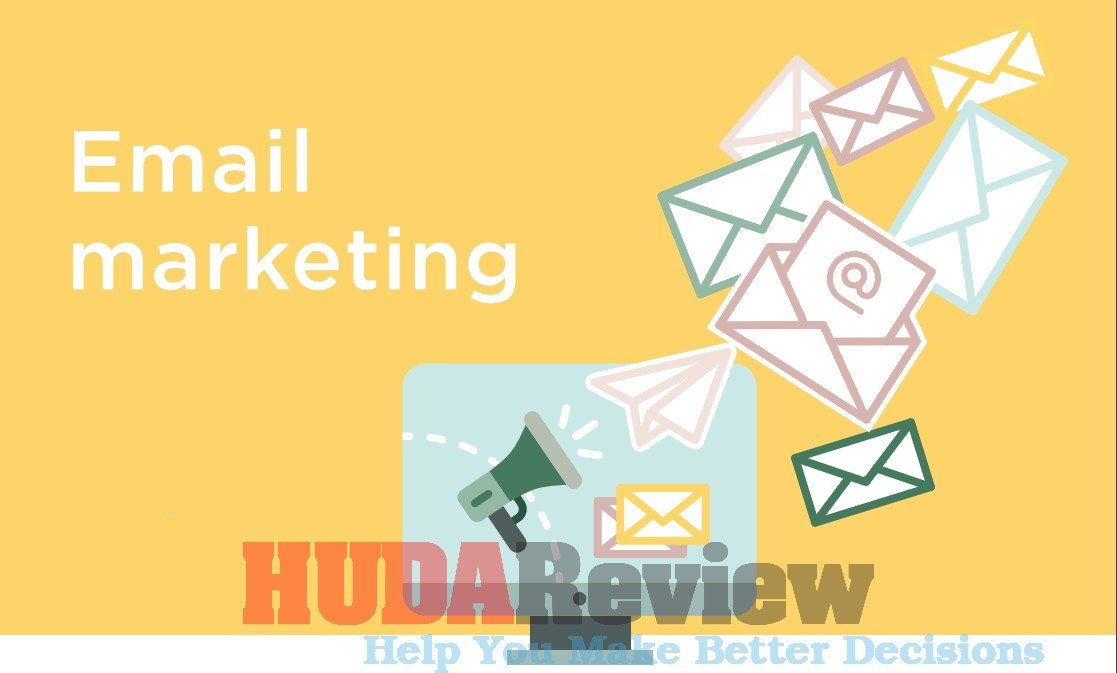 Principle 4 "YES" And 5 "NO"
Do you know what are the 4 "YES" and 5 "NO" rules in email marketing? Here are the important rules to keep in mind when collecting a database:
4 "YES" In email marketing
Newsletter customers need to be accompanied by some benefit or value (lead magnet) to increase conversion value. For example: ebooks and PDFs provide information, videos, vouchers, and checklist…
Always filter, remove less interactive emails, and update emails to make the email list clean. Maybe the list of data you have is outdated, many people no longer use that email, or rarely use it. They are no longer even interested in your business.
Respect the privacy of customer information, and do not use them for other purposes.
Classify customer data to increase conversions. Group customers by information fields such as: new customers, old customers, regions, areas of interest, and age… So you can control what content can attract customers' interest. line.
5 "NO" in email marketing
Do not use email lists through trading, or a third party.
Do not collect data from sources available online. These sources of email data are not quality, can be secondary, rarely used, or no longer used.
Taboo in email marketing. You need to have permission from a user before adding them to the list of data to receive emails.
Do not cheat users to put them on the list.
Do not build email lists from manual lists or on business cards. Naturally, this method is not effective at all, just time-consuming and labor-intensive.
Optimize email content
The subject is a key factor in determining email open rate and other metrics. If the email open rate is low, the clickthrough rate is low, the conversion rate will also be low.
And of course, your email marketing campaign will also fail. Besides, it greatly affects whether customers become Subscribers or put you in the Spam section.
Email Subject
The email subject must be short: about 60 characters (about 6 – 8 words). While on the phone only display 25-30 characters.
Put the most important word at the beginning: According to statistics, up to 50% of email is read on the phone interface. So important information comes first. Helping that information limit is cut back.
Eliminate unnecessary words: Don't waste this precious space with words like "hello", "nice to meet you", or "thank you". Instead of inserting them in the body of the email.
Clearly state the subject of the email: The subject line of the email should accurately represent the content of the email so the recipient can appreciate the importance of the email without having to open it.
Use related keywords in the title to make it easy for users to search.
Highlight the value you mention: The email header needs to specify the value that the user can receive. And when you offer incentives, discounts, or services. You need to make sure these appear in the email header.
Don't use capital letters: Avoid using capital letters and special characters like @ # $% & *.
Use the numbers.
Use the preview text (near the email subject): Although this text is irrelevant to the subject line, it appears near the title, certainly capturing your attention.
Optimize body email content
A well-groomed email body will greatly contribute to the success of an email marketing campaign. Email content must provide all 3 parts:
Who: who is this email for?
What: What does this email help the recipient?
How: How does this article help the recipient?
However, you must also pay attention to several factors when implementing email marketing:
Did the email say hello? This part of the greeting can be personalized to create friendliness with the recipient.
Has the brand logo been inserted? The brand logo is a strong imprint for the recipient of the brand and for users to know who is emailing them.
Customer-centered: Content delivered to customers should be what they need, not what the business wants to provide.
Design, and write short, clear content: Most email marketing software has email marketing templates available to support you.
Measurement in Email Marketing
The best way to optimize your marketing campaign is to measure and analyze the data after deployment. Specifically here is after successful email marketing.
Basic indicators measure email marketing effectiveness:
Total email sent.
Total email delivered (Deliverability): Total number of emails delivered to the customer's mailbox (Delivery rate).
Total email opened.
Total click.
Lead generate: Number of new customers leaving information via an opt-in form.
Based on these metrics, you can track whether your email marketing activity is effective or not.
From there, you can group the subscriber again. For example, subscribers often interact, open emails or click on links in emails, etc. From there, update the email list to gain experience for implementing the next email marketing campaign.
Standard Email without Spam
One of the most common reasons your email falls straight into spam is because of filters. However, this spam filter is not necessarily 100% accurate. So sometimes your email falls into this unwanted spam area.
Some basic reasons users are evaluating you are spamming emails:
Haven't received consent to receive messages from users. (I also mentioned at the beginning of the article).
IP addresses have been used to spam.
Low email open rates.
Subscribers don't remember you.
Send to less-used email accounts.
Missing email subject.
The sender's information is incorrect "From: …."
Your email does not contain the "unsubscribe" link – unsubscribe.
Use the accompanying spam words in the email subject such as: "Great discount", "hello", "special offers"…
The general knowledge about Email Marketing has been relatively comprehensive. You may be a little confused by the large amount of new and shared knowledge.
But it is certainly very helpful to help your business successfully deploy email marketing campaigns. And increasing the number of potential customers is easier than ever.
Good luck!
Read more related articles: