Landing Page – For businesses that sell a variety of products or services, there will always be a lot of sales programs being implemented regularly.
Therefore, in addition to designing the main website, creating landing pages is essential. It helps promote advertising or doing SEO, and PR for each of its products and programs.
So, what is Landing Page? And what techniques are needed to build it most effectively? Let's learn with me in the article below!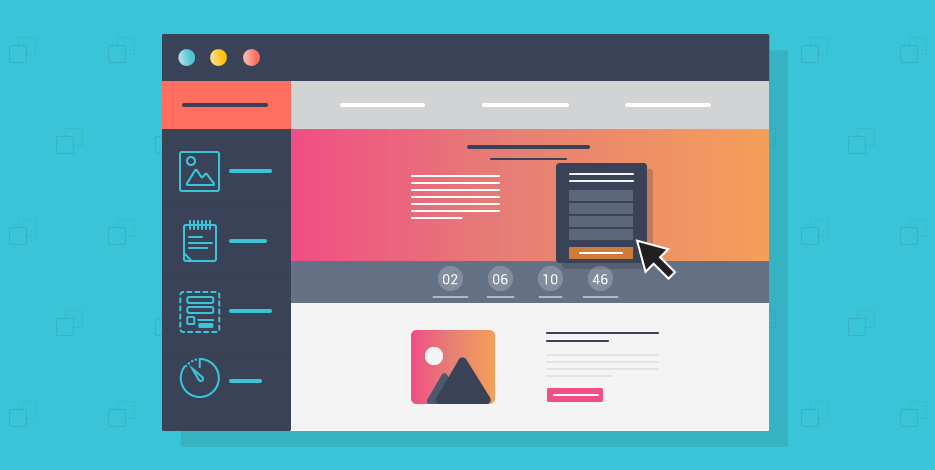 What is a landing page?
Users who visit the website often click through a lot of different information before finding the target they need. Meanwhile, users will immediately find the target they need when accessing the Landing Page.
In Marketing Online, a landing page (or picture of potential customers), is a single website with focused content to guide and persuade readers to achieve a specific conversion goal.
The destination when customers click on search results. Optimized by search engines Google Search, Facebook Ads advertising, Email Marketing…
Therefore, by creating a specific landing page, you can effectively tailor the customer experience. Give them the exact information they need.
The role of the Landing page
Currently, we are considering social networks as a direct sales channel, while in essence, it is the channel to create access sources.
You can still make good money from this method. But to make it better, a landing page is indispensable. So in addition the role of the landing page is to receive all traffic from advertising channels.
Impact on business goals
Support your

business goals

like reaching new niche markets. Promote new products, gain new customers or add sales.
Serve for the specific audience or goal you are targeting and allow you to measure success related to that

goal

.
Encourage people to

take action

such as signing up, providing contact information, making a purchase, or asking for advice.
The landing page helps increase conversion rates
Like websites, landing pages provide information that affects user actions. However, the goal of conveying on the landing page is focused, concise, and stimulating interaction. Landing pages benefit your business. Because more conversions are done, more customers.
Collect data to optimize the campaign
Landing pages help track user behavior. From there you will have the necessary data for the campaign optimization process. For example, which customers are most interested in?
Customers are most concerned about? Landing pages have colors, and fonts have higher conversion rates. By A/B testing, you can collect valuable data. What customers care about. From there, optimize the most accurate campaign
Database development
Landing Page has a great effect that helps develop potential customers. By entering your name, phone number, and email.
As a result, businesses can store customer information for other activities. In order to develop relationships with these customers.
Landing Page Category
There are 3 common types of landing pages. Depending on the marketing purpose as well as the type of product/service, you can deploy landing page types that focus on certain types of conversions in different ways.
Landing Page sales (A sales page)
Target:
Gather the basic information of potential customers (such as full name, email, phone number) for later marketing activities.
Characteristics:
Gather information with a registration form and always come with a benefit to exchange with customers such as ebooks, webinars, offline seminars, free consultation, gifts, discount codes…
Landing Page collects leads (Lead Generation page)
Target:
Convince customers to make a purchase decision right on the landing page.
Characteristics:
The content of the product/service is elaborated in detail including: customer benefits, outstanding features, customer feedback, price list, policies …, helping customers to have enough information to make decisions. intend to purchase.
Landing Page intermediary conversion (Click – through page)
Target:
Lead readers to the main conversion page.
Characteristics:
The intermediate landing page conversion only uses the call to action button to redirect to another page, not the registration form.
In addition, in e-commerce, Landing Page intermediaries will provide full information about the product and lead customers to the shopping cart page of the main website.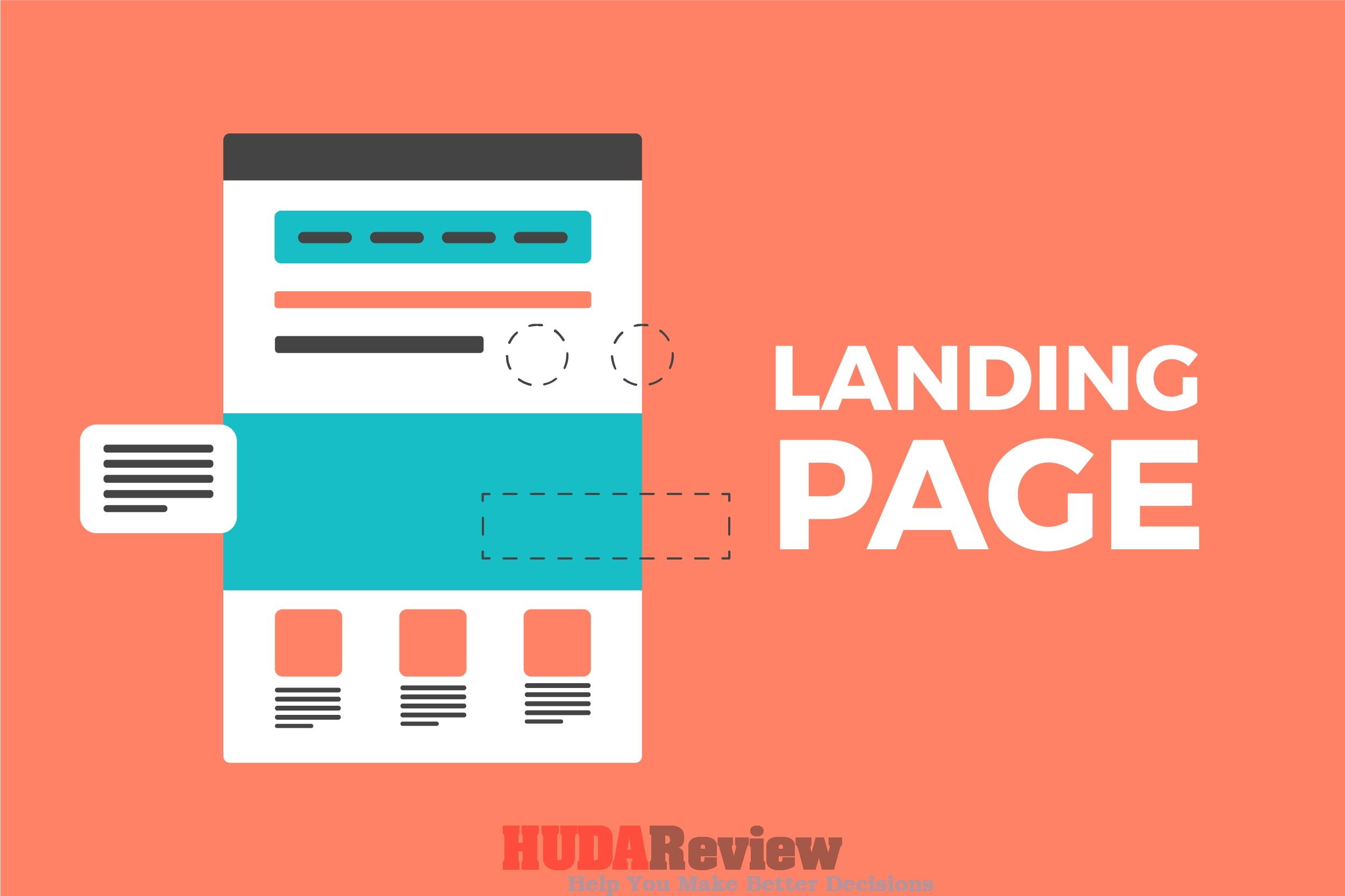 Landing page design
More than 64% of marketers think the Landing Page is the most effective way to declare the value of the company. Help increase 55% of potential customers when they create 10 to 15 Landing pages.
Therefore, designing a good landing page is something that every business must be concerned about. In the section below, we will provide you with the tools and methods to help build effective landing pages.
Landing page design tool
Landing page design tools are the most commonly used
There are many different tools you can use to create Landing Pages, and these are the tools I've used and recommend:
Ezimar
Ezimar is a free Landing page design platform that requires no technical knowledge. For marketers. Gives you tools with highly customizable features. Helping you gain design experience has never been this easy.
Advantages:
Manual tool Design without

knowing code

. 30 minutes of drag and drop to have a complete landing page.
Apply artificial intelligence to the Landing page

automatically

color scheme, suggesting the landing page's full font.
Automatically analyze and retrieve business information in accordance with a Landing page.
The landing page design does not limit the number and publication

domain name

.
More than

100+ templates

for diverse industries.
Full of features/effects in design: Popup, Slideshows, Animation, Parallax…
Attach measurement code to Google Analytics, Facebook Pixels, Google tag manager… on the Landing page.
Optimize

SEO

Landing page.
Optimize page load speed, automatically compatible with all interfaces from laptop to mobile.
Embed form code from Mailchimp, Getresponse.
Attach HTML and CSS code to a Landing page.
In addition, Ezimar also gives you tools to track and evaluate the effectiveness of each landing page template on multi-channel advertising to help marketers make the right marketing decisions.
GetResponse
Creating powerful landing pages is easier than ever with GetResponse Landing Pages. The software offers a wide selection of free, mobile-friendly HTML templates to build gorgeous sales pages.
High conversion rates, video landing pages, landing pages, commercial websites, and promotional offers. Just choose your favorite design and use the drag and drop editor to customize your page with themes and background layers.
Wishpond
For this platform, you can register an account and create yourself a lot of different landing pages according to the available templates, or not at all (if you are patient enough).
With drag and drop – meaning you like to design something for the Landing page, just drag the item to the design page and you're done. In addition, you can assign landing pages you create to your existing website domain name easily.
For Wishpond you have to pay. And get a free trial for 15 to 30 days.
If you have to regularly do Digital Marketing campaigns, the fee is much cheaper than having to hire an external web code. And you also have a much lower operating cost to create a landing page and maintain the campaign.
LeadPages
Leadpages allow you to create, test, store, manage and track landing pages. Insert Pop-up forms – Leadboxes on your website to build email lists. Use Leaddigits to generate leads from text to opt-in.
At Leadpages, they create software to build potential landing pages to help businesses grow by gathering more leads and driving higher sales.
Leadpages' platform provides more ways to attract potential customers than anyone else in the industry. The first thing you should check and analyze right away is what users do on your landing page from the advertising channel.
Not having a good landing page is like going fishing and forgetting to bring a net: you can catch a big fish with a lever, but you can't pick it up on your boat.
And that's the only way to allow registration through landing pages, websites, social media, email, and text messages.
Leadpages believes that engaging in online marketing does not take time. In fact, anyone can use Leadpages to create and deploy a landing page in minutes without touching a single line of code.
3 Techniques to create an effective landing page
Thanks to the development of landing page creation software, it's easier for users to create a landing page. However, you still need to know the most basic techniques. Help optimize the landing page. From there, optimize the advertising campaign.
Drag & Drop
Landing Page creation is like a drag & drop game for marketers. Drag and drop is a gesture of the pointing device, in which the user selects a virtual object by "taking" it and dragging it to another location.
There are many ways to create a Landing page, you can spend time learning to code (programming) – it is a sublime technique, it must be passionate and hard to tinker to do it.
However, personally, I do not recommend, especially for those who just started creating Landing pages, I will temporarily removing the superior technology, the best part and commonly used today are the support tools. help you create landing pages.
This means that you just need to drag and drop the existing components without using any programming languages.
A/B Testing
A/B testing (also called split testing) is a process in which two versions (A and B) will be compared in a defined environment/situation and thereby evaluated to see the session. Which version is more effective.
A landing page was born to encourage customers to take action. Such as leaving information, making purchases, etc. This action is called a conversion. The percentage of people who perform those actions is called the conversion rate.
If you have a certain number of customers and you want to increase the number of conversions. The first way is to bring more customers to the landing page.
The second way is to increase the conversion rate so that with the same number of guests available, they create a larger conversion.
A/B testing helps you do the second thing by allowing you to improve the quality of your landing page. Consistent with the needs and preferences of customers.
Customer/order creation technique (demo) to promote CTA
One of the most important parts of a landing page is the success of the customer. This is considered one of the parts that stimulate customers to take action.
For customers, product details provided by the seller are all marketing. So there is always doubt. Therefore besides providing detailed and accurate information.
Don't forget to show them authentic information from previous customers. The gold position for you to show these testimonials is right below the product description.
Especially on the landing page, there must be a review section and customer comments. For each review, there should be photos, and social media accounts of that customer to add convincing.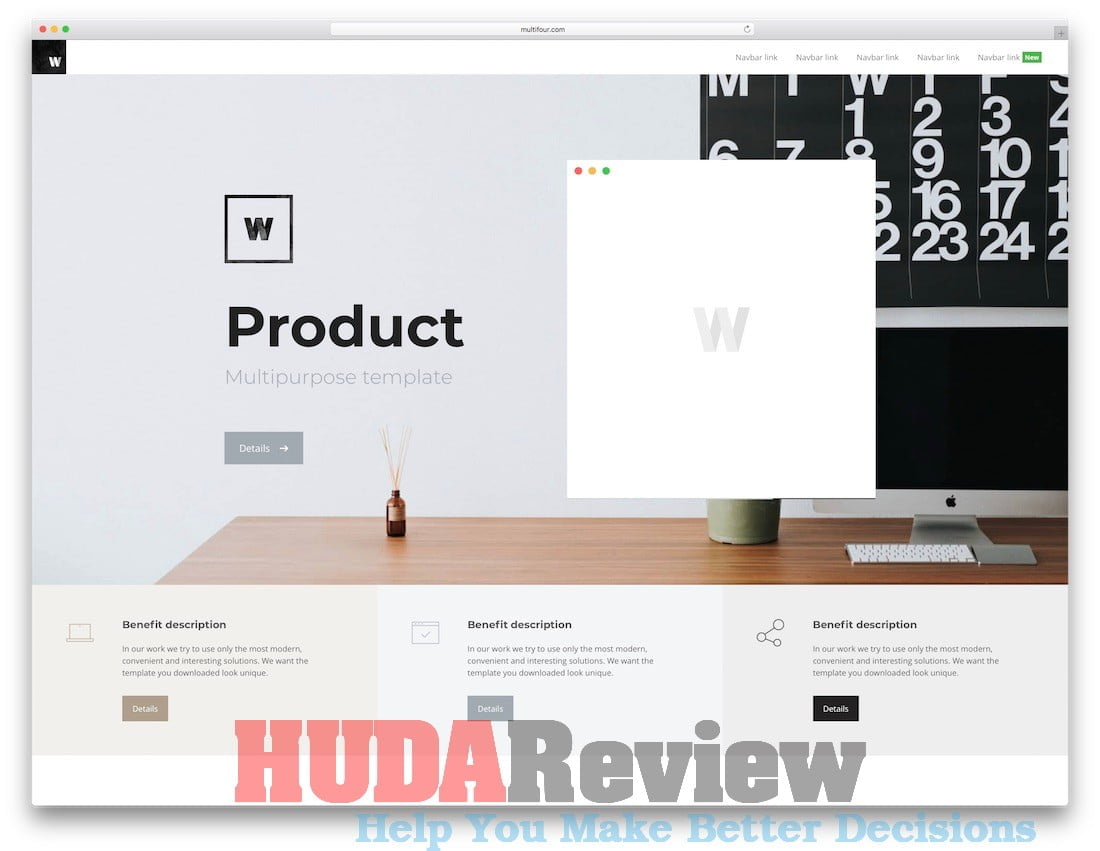 How to create a satisfactory landing page?
Maybe your marketing campaign has been extremely well prepared. You already have paid advertising channels, your design has been optimized for SEO standards for Google, the amount of website traffic through the search channel remains stable, and Facebook ads reach users at low costs…
But the amount of traffic flowing to the page is quite large and is not compatible with its conversion rate.
Should you conclude quickly that your marketing campaign is a complete waste?
The first thing you should check and analyze right away is whether what users do on your landing page is really effective or not.
Step 1: Determine the type of Landing Page you will use based on the goal
1. Landing Page collects lead information (Lead Generation Page): to collect basic information of potential customers (such as full name, email, phone number…) as data used for follow-up marketing activities (such as telesales, email marketing).
With the Lead generation page, you will collect customer information by a registration form, and exchange it with customers with a benefit such as an ebook, webinar, seminar offline, free consultation, gifts, discount codes…
2. Landing Page sales (Sales Page): to persuade customers to make purchase decisions right on Landing Page.
On the sales landing page, you need to build the content of the product/service in detail including: customer benefits, outstanding features, customer feedback, price list, policies… thereby helping Customers have full information and make purchasing decisions.
3. Landing Page intermediary conversion (Click-Through Page): to guide readers to redirect to the main page.
The landing page intermediate conversion page only uses the call to action button to redirect to another page, not the registration form.
Step 2: Plan outline for Landing Page
Based on 12 standard content sections for the landing page, arranged in a basic formula to make your page convincing:
Introduction
Customer benefits
Outstanding characteristics
Details
About us (staff)
Customer reviews
Certification & commitment
Price list
FAQ
Footer
CTA (call to action button)
Registration form
Step 3: Select the tool
Choose a landing page creation tool and interface appropriate for your product/service.
Step 4: Design, add content
By drag and drop some of the most used features include:
Create a

registration form

on the Landing page with information to be sent to your own email or a separate google form.
Create Call to action button for customers to click and perform the action you want.
Tag tracking code Facebook pixel and Google Analytics.
Step 5: Check Landing Page
To ensure that the content of the Landing Page converts well, take 5 minutes to check the Landing page by answering a number of questions.
The general knowledge about Landing Page has been relatively comprehensive. You may be a little confused by a large amount of new and shared knowledge.
But it is certainly very helpful to help your business successfully deploy sales campaigns. And increasing the number of potential customers is easier than ever.
Good luck!
Small Business Big Success? 5 Pocket Recipes
Onpage SEO: 22 Onpage Optimization Standards 2020
What is Linkedin? Understanding & Using LinkedIn In 10 Minutes