When you step into the field of making web or online marketing, you are more or less sure you've heard of SEO and many people recommend you to do SEO. So what is SEO? And how do you achieve success in SEO?
I know that when you follow this article, you also know what SEO is in marketing, or what SEO does.
But here, I will not only explain definitions and SEO jobs. But I also mention the application and SEO results on search engines you never expected!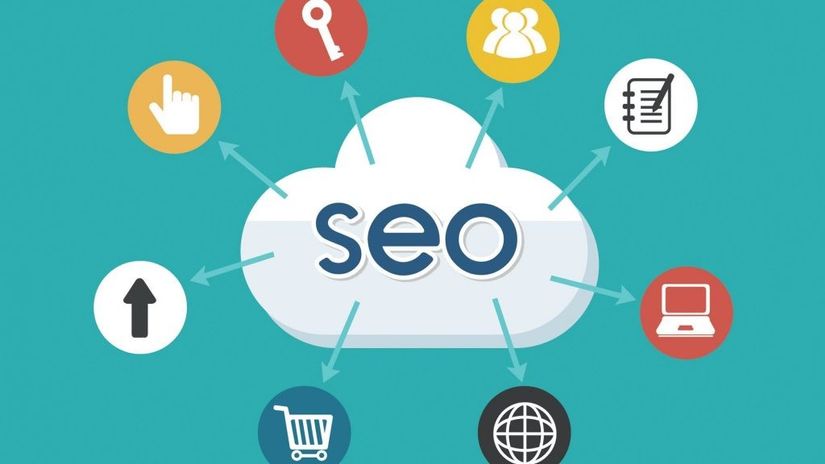 What is an SEO website?
SEO is an acronym for Search Engine Optimization. An SEO website is a collection of methods to help improve the ranking of a website on the search engine results page – SERPs (usually Google).
6 types of SEO
# 1. SEO overall
Overall SEO is to optimize the entire website according to Google standards along with a number of other factors to increase the reputation and quality of the website while improving the user experience.
To optimize overall SEO, three key factors need to be ensured. These are Onpage SEO, Offpage SEO, and technical.
#2. Keyword SEO
Unlike overall SEO, keyword SEO focuses on optimizing keywords only to improve the highest rankings on search results pages like Google.
However, for keyword SEO, the overall website also needs to optimize the onpage, offpage and technical aspects.
In SEO social, social media pages and user interaction on Facebook or Twitter will combine with SEO to contribute to improving the ranking of the website on the search results page.
Basically, whether SEO or social media platform, engaging, compelling content is still the deciding factor to achieve high rankings on search engines.
Image SEO is an optimization process that helps product images, website images rank higher on Google search results and other image search engines. The main tasks in image optimization include:
Optimize image file size to optimize page load speed.
Name the file with keywords or image content, unsigned, joined by "-". For example: Get-More-Printable-and-Low-Content-Sales-Quicker-Easier.png
Optimize other components such as caption, alt tag, structured data, open graph…
# 5. SEO app
In fact, there are more mobile device users than desktops. And there are many different methods to help the app appear on mobile search results.
Therefore, the SEO app to your app can show up on this search results page is extremely important. It not only attracts quite a few new users but also retargets the existing users.
SEO local is the type of SEO suitable for local businesses.
Understandably, when you have a website and aim to attract customers to visit your store in that locality, this is the best option.
With local SEO, you need to add your business name, address, and contact information to all pages on the website.
Add Local Business schema on the homepage.
Create a Google My Business account.
Register business with Yelp, Yahoo small business, Foursquare…
Advertise website on local directories/websites (for example, on local online newspapers).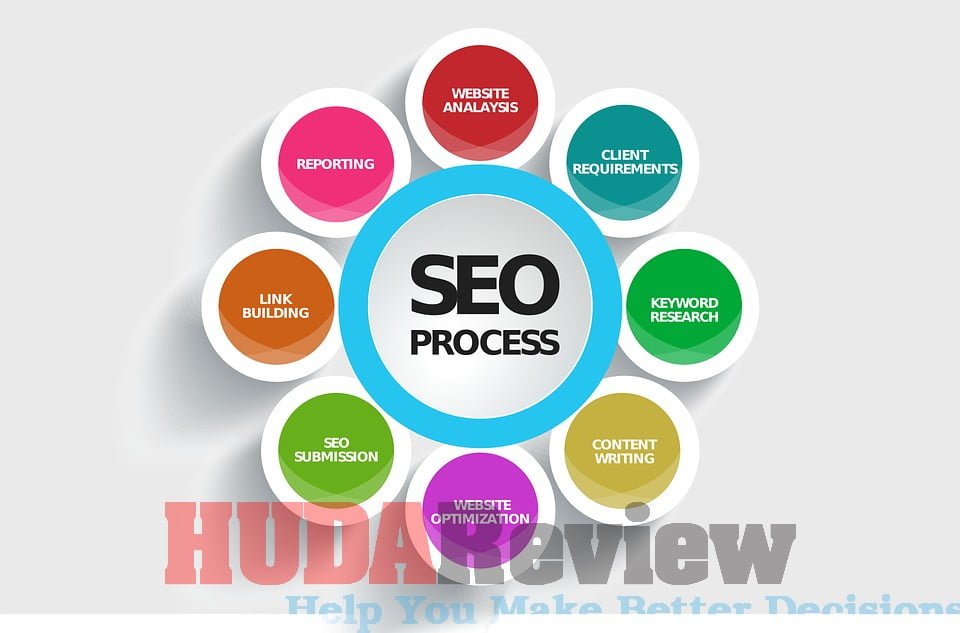 The basic process of SEO
SEO includes many techniques from simple to complex, easily confusing for beginners to learn SEO. Therefore, to avoid wasting time and effort, requiring SEOs must have a basic, accurate process. As follows:
Step 1: Keyword research
Keyword research through support from tools and analysis of users and competitors.
Step 2: Build content content
After getting the most targeted and quality keywords, proceed to build the structure and content of the landing pages to target the keywords.
Step 3: Onpage
Optimize onpage for keywords such as title, H1, meta description, images, readability for content deployed content, etc.
Step 4: Offpage
Optimize offpage or in other words, build a backlink system pointing to the home page and important pages.
Step 5: Track results
Tracking results and further optimizing the factors affecting SEO according to Google search engine standards.
Step 6: Advanced optimization
From ranking and traffic achieved, continue to analyze in depth and improve optimization such as bounce rate, time on site…
Note: If you have a new update or edit on the article, please regularly submit the url to Google Search Console so that the Google bot quickly crawls the url for you!
You should focus on adjusting the robots.txt file of the website for search engine bots – Google bots obey your rules.
Identify SEO vs Adwords on SERPS
The first part of the search results, say "Advertising" (may also be displayed as "Ad"). This means Google Adwords – paid to advertise. And the next part doesn't have those letters next to it. That is SEO (Search Engine Optimization).
And in order, the websites ranked in the next position, in turn, are considered to have top 1, top 2, top 3 positions on search engines like Google.
Confused about SEO vs Adwords
You think:
Website owned by famous brands, with an extremely large amount of traffic, can be ranked first in the search engines???
Small brands that are not known and not well known will never rank in the top rankings on search results???
However, the truth is not so! All the top rankings have search engine optimization methods to get higher rankings. And the technical term is called SEO. This process takes a lot of time, and effort but once you are on the top of search engines, you will get the most sustainable results.
Meanwhile, Google Adwords is an advertising platform owned by Google. Advertisers will choose to display ads and auctions based on clicks or views so that ads appear in the highest position possible.
When you no longer have the budget to run Google Adwords ads, of course, your website will disappear.
The goal of SEO
The two most important factors in SEO, deciding the ranking of your website on search engines are:
Overall, Search Engine Optimization ot only helps you:
Optimize friendly website for search engines.
Is the solution to improve the quality of your website content so that it is user-friendly.
To that end, the main SEO goal is: to increase the quantity & quality of traffic (aka traffic) of potential users to the website.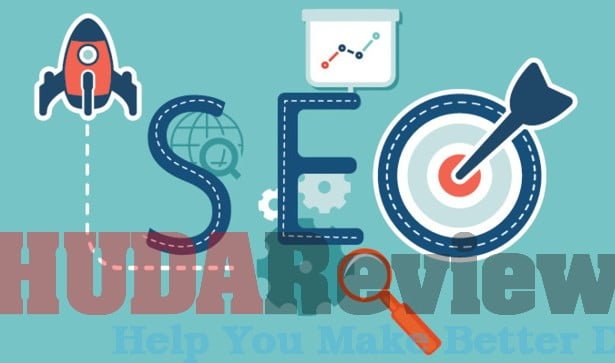 6 Benefits of Search Engine Optimization
In your opinion, what are the benefits of SEO marketing? Why are there so many people now start flocking to SEO and SEO training?
For me, this is really the best part! SEO makes many benefits: short-term and long-term for the development of your company.
First, let's start by looking at the benefits of short-term SEO!
1. Optimize ROI
ROI (Return On Investment) is the ratio of profit gained to investment costs.
With SEO, you can:
Measure efficiency, and confirm profit.
Understand website traffic (traffic).
Calculate the conversion rate of each keyword brought.
Have a more overview.
Know that you encounter problems, invest in the wrong segment to solve specific.
Example of calculating the rate of return on ROI
Here is an example to help you easily visualize the steps to calculate the ROI of SEO campaigns.
For example, the keyword "used laptop" has about 12,100 searches/month.
According to statistics, websites in high rankings with the Google search engine have the following click rates:
Suppose you are in the top 1 position of the search engine. This means that you will have 12,100 x 0.35 = 423.5 clicks/month.
With a conversion rate of 4% (depending on the industry, this conversion rate will change. In this case I choose the lowest number), you get 423.5 x 4% = 17 customers/month.
So what are the benefits of SEO in this case?
If the profit of each laptop is 25$, a month you will earn 25 x 17 = 425$ with only one keyword "used laptop".
In fact, not only do you run the SEO for a keyword, you will do the whole keyword related to it.
For example, "cheap laptop", "cheap used laptop"… And the total number of searches can even reach 300,000 searches/month.
This is just a rough estimate of the value received when you do SEO.
In fact, there are many other common methods that can help you accurately calculate your profits when implementing these SEO campaigns.
Note when calculating ROI:
In addition to customer behavior statistics from the time of selection to the purchase, you also know the keyword that brings the highest percentage of customers completing payment.
Accurate keyword research not only helps attract website traffic but also optimizes conversion rates. This helps to increase sales sustainably over time.
For non-e-commerce sites:
You will know in detail the number of potential customers to contact you (through the completion of the service registration form). From there, calculate a short-term ROI that SEO can bring.
2. Cost effective
SEO is a cost-effective marketing method/strategy. Because it aims to reach people who are actively looking for products and services on the Internet.
Unlike telemarketing, SEO online marketing is an inbound marketing – marketing method based on engaging content and "nurturing" potential customers.
Maybe phone sales are still an effective marketing strategy. But to find a potential customer, this approach costs at least 61% less than you use SEO for your own business.
By targeting and reaching customers who are in need and actively looking for specific products and services on the internet, SEO marketing online gives you more quality website visits than channels. At the same time optimize the cost for your company.
3. Improve the user experience
One of the main techniques that make an SEO campaign successful is the continuous improvement of the structure of your website and content.
This is important for:
Search engines easily find your website.
Users acquire and search for information on your website easily. From there, users will appreciate your site more.
4. Understand potential customer behavior
As I mentioned earlier, if SEO helps you get quality traffic, Google Analytics will help you track and analyze this traffic.
Google Analytics records and statistics:
Sex
Age
Geographical location
Language used
Search history
Time, how customers view your site
…
These data are EXTREMELY, EXTREMELY valuable because they help you answer the question: "What is your prospect's portrait?". From there choose to apply effective marketing campaigns both online and offline!
In addition, Google Analytics also helps you know the increase or decrease of traffic to the site when a new algorithm is updated from Google.
Next are the long-term benefits that SEO brings. A flourishing business is always measured by long-term and sustainable development!
And also, for this reason, you should take part in SEO training courses to be able to bring you results from this communication channel.
5. Create trust for businesses
Do users always default "Rank of the website on the search engine results as high as the site more reputable"?
Admit it to me! You used to be like that.
The search engine rankings of the keyword as a vote of faith: "Google puts a website in the top position, which means that website is a leading company in this field".
Your customers may not realize it, but the higher the rankings that appear in your search results, the more trust you will have in their eyes.
6. Building, consolidating, and developing brands
Standing as a business, you always want your website to rank near the top of the top when users search for products and services in your industry.
However, what is the reason? Just to attract website visitors?
Not really. Businesses always want to build a brand image for themselves in the eyes of the user.
For example, most users using Google search never stop searching for a keyword or clicking on a website on the search results and then completing.
Instead, they tend to search for more relevant keywords many, many, and many times until they get the most complete information.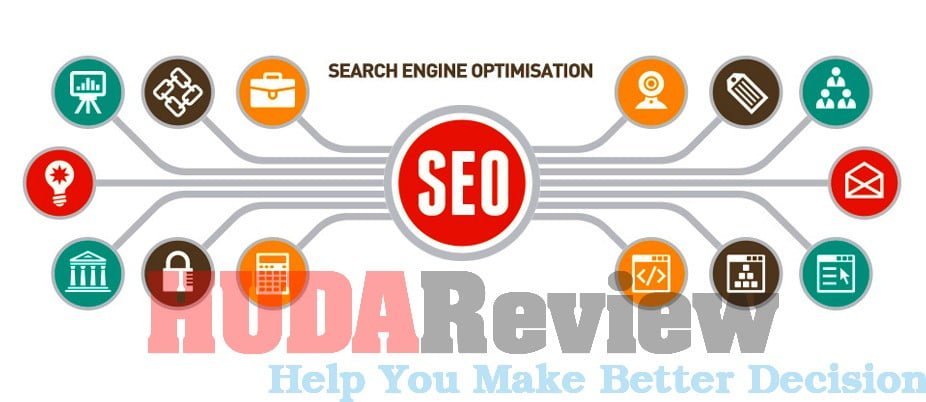 What does this mean in SEO?
Your website will most likely appear in the eyes of searchers at the top of Google. And the opportunity will increase even more when users see your business as one of the experts in the business of the products and services they are aiming for.
Assuming you consistently appear in the top 5 positions of the search engine of the keyword they are searching for…
You're no different than being one of your own 5 market-leading experts?
Thank You For Reading!
Read more related articles: