How To Increase Traffic For New Websites According To The Cyclone Model?
New website is difficult to do SEO. The way to increase traffic for the new website below will be of great assistance to SEO. Although simple, many owners of new websites are less interested or have not realized the importance of these things!
New website is difficult to do SEO. Cause: the website has nothing, the internal force is almost zero. Is it easy to compete with the older websites on the Internet market, has Google indexed tens of thousands of content (tens of thousands of URLs)?
One of the factors that helps increase effective website internal resources is: traffic. Here is how to increase traffic for the website is described as a cyclone model: the original small and increasingly powerful.
How to increase traffic for the first website: advertising.
There are 2 ways to traffic to a website:
You

proactively

reach customers and ask them to click on the link to the website. This is done through ads on: Facebook, Instagram, Email, SMS, Google Ads, Display Ads…
Customers take the initiative in your website through

natural search

results (thanks to SEO) and directly access the website by remembering the

domain

name of the website (usually customers repeat their visit to the website many times, every time wishing to automatically access directly without going through any intermediary channels).
But a new website cannot make it proactively accessible to customers: the website is weak so it has not been Top Google, as well as a new website that nobody knows. The best way to start the journey to increase website traffic and to get orders is: advertising.
In the process of starting to do SEO for a new website, you need to use advertising from intermediaries leading to the website to support the website's internal strength. The first stage, SEO and advertising should be conducted in parallel. Advertising will be effective immediately, SEO will bring long-term effect in the future.
And imagine this is the starting point, the origin of the cyclone model traffic.
How to increase traffic for natural websites: write new articles regularly every week.
Publishing new articles at least four times a week is a must-have tip for a new website. Although not content sales, you still need SEO standards for these articles.
At the same time, they must be new content related to the industry in which you are trading. Do not copy from other articles that already exist on the internet, the act of copying content will penalize the website for Google. Even the content is not the same word but the same consumption is difficult to accelerate the SEO speed for the website.
Constantly adding new articles is a quick way to:
Increase the

index

from Google.
Google regularly visit "your home" to

update

new content fastest. Like the article of HUDAREVIEW (website has strong internal force) is indexed after publication on Google. Very fast, right?
Show Google you are constantly providing

valuable

, useful information in your industry. Since then, the ability of the website to increase quality points is also faster.
Start having

organic search

traffic on Google. Traffic source is most appreciated by Google.
This is the basis for more and more, the traffic will automatically return through customers who actively find you on Google, including sales content and knowledge content (this type of content easily attracts more traffic). As a result, you will reduce the burden of finding traffic from ads (costly channel).
Over time, from the starting point we are adding more materials to start the cyclone model naturally, reducing your own push effects (running ads).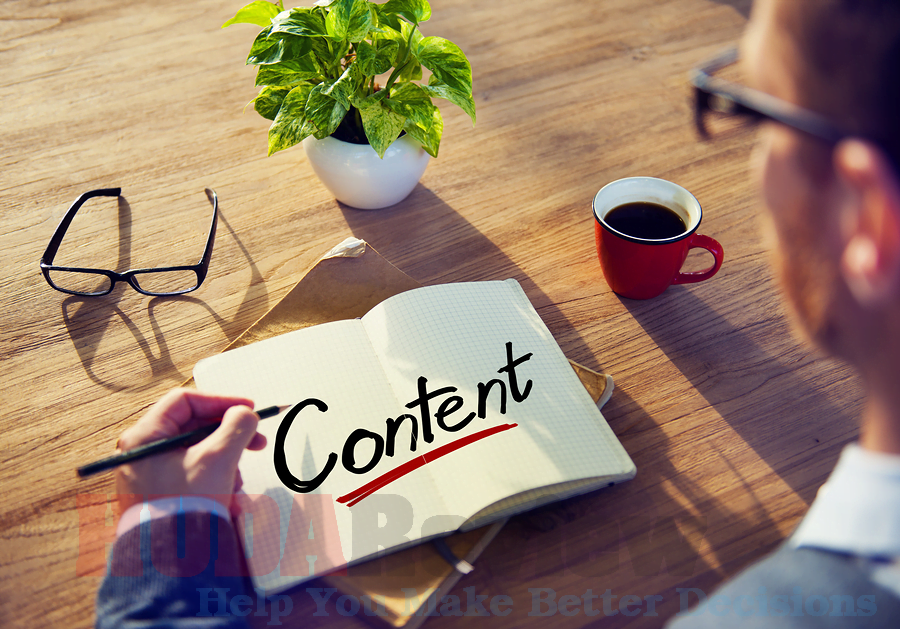 Apply ways to increase traffic for the website "gone with the wind".
After getting natural traffic from Google search, you will see this number increasing (remember to still publish new articles regularly).
You have started to have momentum of automatic traffic growth (the source does not need to run ads). During this period the traffic will increase faster than the first phase. If your budget is well off, you can keep running ads that drive traffic to your website and continue to push SEO. Or you can reduce part of your advertising budget to invest more strongly in SEO.
The more investment in SEO helps natural traffic become more and more powerful, it is like a cyclone model growing, growing, rolling more and more traffic.
Why do you need to invest more in SEO?
Imagine, you're hard to find customers, find them and come to advertise with them. Compared to advertising, SEO brings in the source of customers who are actively looking for you, actively visiting the website, actively seeking out information and then contacting you for advice or purchase requests. Thus, you save a part of time and money in reaching customers. At that time, you can focus more on persuading buying.
Conclude
The way to increase traffic for the new website in the form of a cyclone model is described from that you actively seek the first traffic through advertising. In parallel with the advertising process, you are constantly increasing the amount of new content published on the website, creating a premise to expand the cyclone model of traffic. Once you have organic search traffic, reduce your advertising budget and invest more in SEO. And with such momentum, the organic traffic from Organic Search is growing like a cyclone model.
Thank You For Reading!
Read more related articles:
How To Write Content On Your Website To Increase Buying Rate? Tips For Writing Content
10 Reasons Why Web Design Does Not Google Index
5 Reasons Make Facebook Is The Best Digital Marketing Channel