If you only write content for the purpose of a non-empty website, you've missed a sales channel your competitors are racing. Take serious investment!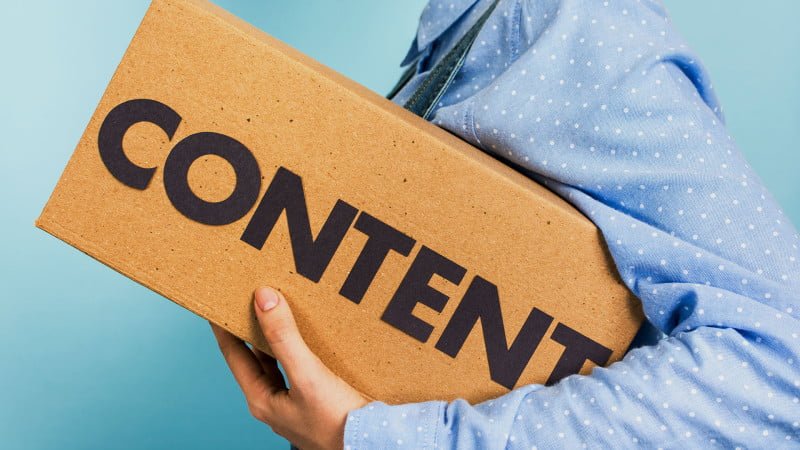 Someone in charge of writing content for the website
A quality website that wants to be famous should have a Blog, which provides useful knowledge for customers. Educate customers with a lot of knowledge and information to help them change their perceptions, better lives, and jobs.
The more useful, in-depth blogs are, the more trust you build in your customers that you are an expert in your field.
For example: you provide knowledge that helps women feel more confident and beautiful every day. When customers read your posts, they find themselves helped and gradually build the belief that you are an expert in beauty. From there, they also believe more in the products/services offered by your business.
Managing content and creating new content constantly requires businesses to pay serious attention and invest in Content Marketing. Especially building content on the website.
Writing content is not enough, it must be Content Marketing
If not coordinated with the marketing element, write content just so the website is not empty! Businesses that pay less attention to Content Marketing for websites, just stop thinking that the website is created to have a channel containing the contact information of the business, without being acutely aware that: Quality content marketing will contribute to improving sales.
That's why I'm referring to Content Marketing instead of content. The marketing element is reflected in the fact that the customer is the focus of the content production and distribution activities.
Understand what customers are in need of information, and what problems they are having. Customer research is an important step in marketing. You understand them, you talk about what they need, and they will listen to you.
Content must be relevant to the field you are in.
Content is not a discrete element. Content writing activities must be specifically planned, and properly coordinated with communication strategies and messages, contributing to the overall goal of the overall marketing strategy.
Find ways to distribute content to the right target audience. If your content is good but doesn't attract the right audience, you can hardly sell.
Measure and improve content effectiveness based on indicators such as website traffic, time on page, bounce rate, conversion rate, etc.
Immutable rules help write Content Marketing on the website effectively
Research customers before writing content
As mentioned above, all Content Marketing activities on the website should be customer-centric. You do not know customers but write what you think according to your own, and you will derail rails from your customers.
A little bit of luck, someone went to the article to walk around and left, and if worse, that article was not read by anyone but you.
There are many ways to find customer information issues and needs through:
Talk directly to customers.
Talk to a salesperson who is most frequently in contact with customers.
Find out what customers are interested in, and interact on forums and social networks. Where issues are discussed, discussed, and saved publicly in words, images, and videos in a community.
Research with in-depth tools. For example, with Google Analytics, here you can see all the important data about customers who have visited your website. Thanks to this, you know the demographics, what content on the website is most interesting, what customers move between pages… From there you will have more facilities to navigate website content.
Find the link between problems, needs of users, and solutions that businesses provide
In the countless pieces of information you collect about customers, you need to find out what information can be used to write content for websites. This information may link to products/services, brands, and areas where the business is operating.
The connection is very important. It shows the relationship between your business area and the problem, the information needs of your customers.
For example: your customers are often interested in sports, and you sell cosmetics. Did you find the connection point between cosmetics and sports?
You can use the article related to skincare in sports activities: how to choose sunscreen despite sweat when playing sports, washing your face right after playing sports is bad for the skin, the note when playing sports helps to avoid acne, protect the skin when practicing GYM…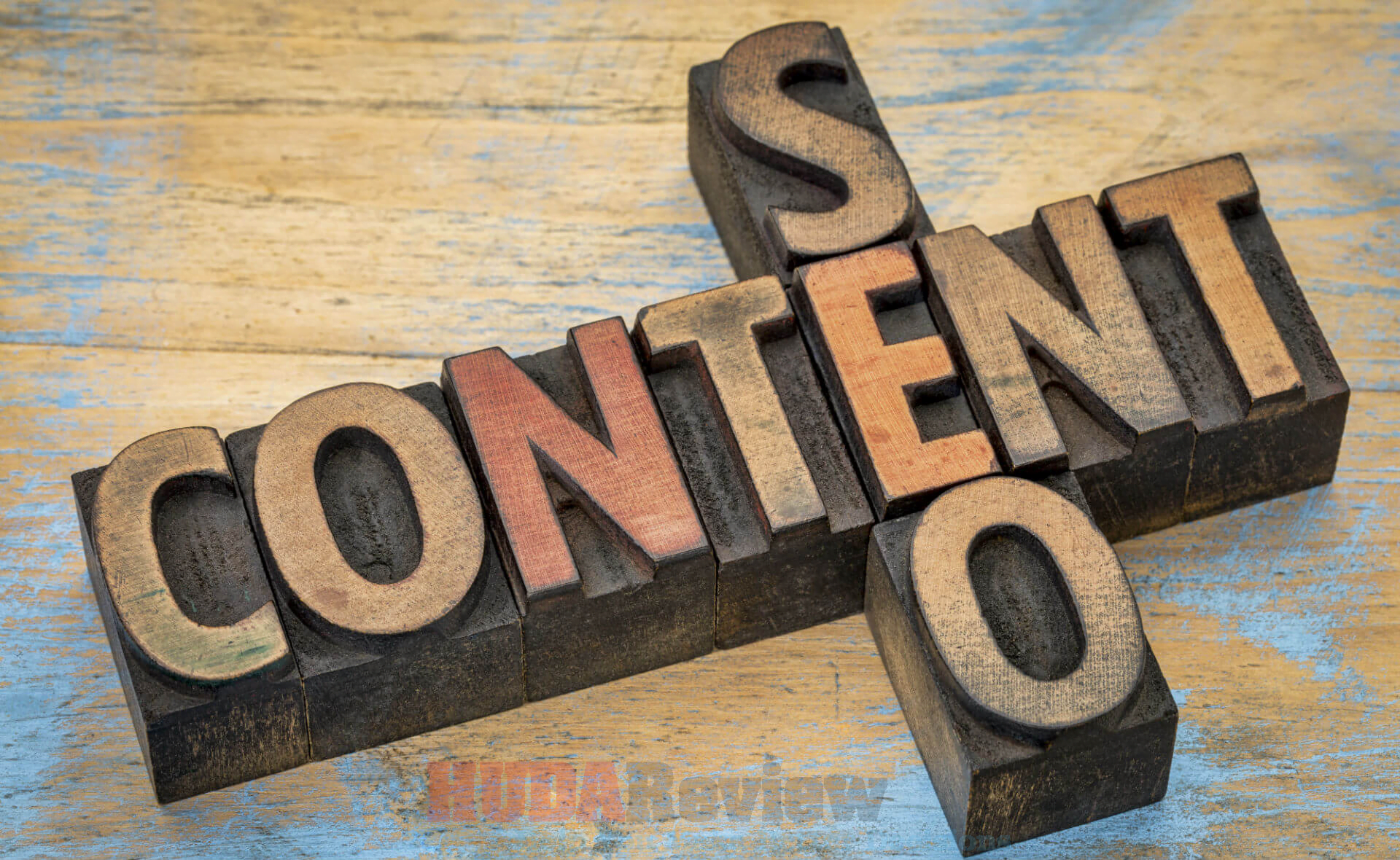 See how your opponent has been writing content on the topic you choose
To sell products, you need to understand the market. What competitors are you, what are their orientations, what are their products special…?
Similarly, with the topic you are about to choose, do you know what your competitors have written, how the content is on their website, what their content is special, how to communicate it…?
From there, you can shape your content in a special way that other competitors haven't done. The difference in content writing will create a special impression on customers rather than the similar content between websites.
Suggestions for you: think of some keywords related to the topic you choose. Then search on Google to see from the first to 2 pages and go to research those articles. You will have more ideas to differentiate yourself and still provide full knowledge and information to customers.
In addition to the competition, you can also refer to content from leading websites at home and abroad to grasp the trend of writing content.
Plan a series of articles and how to lead the purchase
Writing content is not just staring at each individual post, but also looking at the overall strategy. Do not write without a plan, then think of another article.
You should plan content for 1 month, 1 quarter, or even 1 year. The timing of the planning will give you an overview of a series of articles, assessing the relevance of content in the customer awareness phase. That way the lead will be higher.
The bottom line is still how to write content that makes customers spend money. However, if you only focus on writing content with a single article that sells immediately. You have lost a large number of people who do not need to buy or need more time to learn, familiarize and trust the brand.
In other words, now businesses need to follow customers on the journey to find out information, from when there is no need until ready to buy and buy more. This is not a short and fast journey, so writing content needs to plan and thinking of ways to lead customers in the content stream to guide them to the purchase destination.
Invest in gray matter for article quality
Investing in gray matter for content quality requires content writers to spend more time, study knowledge, and learn more information. However, the results you gain are unique, in-depth articles, providing customers with aspects they have not seen, or more interesting, easily understood ways to solve problems.
Customer brand experience does not just take place when they have business dealings. All contact points between the company and customers form a collection of brand experiences, including articles on the website.
A website has a large number of articles. But the content of each article is nothing special from other websites, even worse, try to think, what will customers be impressed with the understanding of this business?
I believe that you've also come across a lot of articles on the internet with superficial content and almost the same ideas. It's simply a technique of shuffling the words of other people's content.
Content from other websites is a source of reference. Content marketing writers need to turn external knowledge into their own experiential knowledge.
Based on that experience, content writers communicate in their own way, developing new ideas for the article, and creating unique and more in-depth articles.
Just write, then read it again and sharpen it
Writing and editing will interrupt the content in your head. The edit action is like a cross-action that delays the writing process. Keep writing, you still have steps to adjust the sentences, and ideas are not good.
Let the sentences in your head form smoothly, then you can sharpen them. This is a way to record all ideas that have arisen but have not been forgotten or blocked due to busy writing and editing.
Optimize the value of content writing on websites with SEO
Now try to stop and count how many times you have been searching Google. Must be too many to remember!
Most of your customers use Google as one of the important channels to find information. Every time you search with a certain keyword, you will see results that appear to be articles (links) of different websites. Your customers are like that.
Google is an effective channel to reach potential customers for businesses. So have your valuable articles, especially those with sales messages, appeared on the front page of Google?
SEO is a way to help continuously promote website internal resources to be appreciated by Google and proposed to the front page for users.
The quality articles you have invested in can reach thousands of potential customers searching on Google. Do you want your articles in particular and the website, in general, to be visited by many customers without spending big money on advertising? Do SEO today!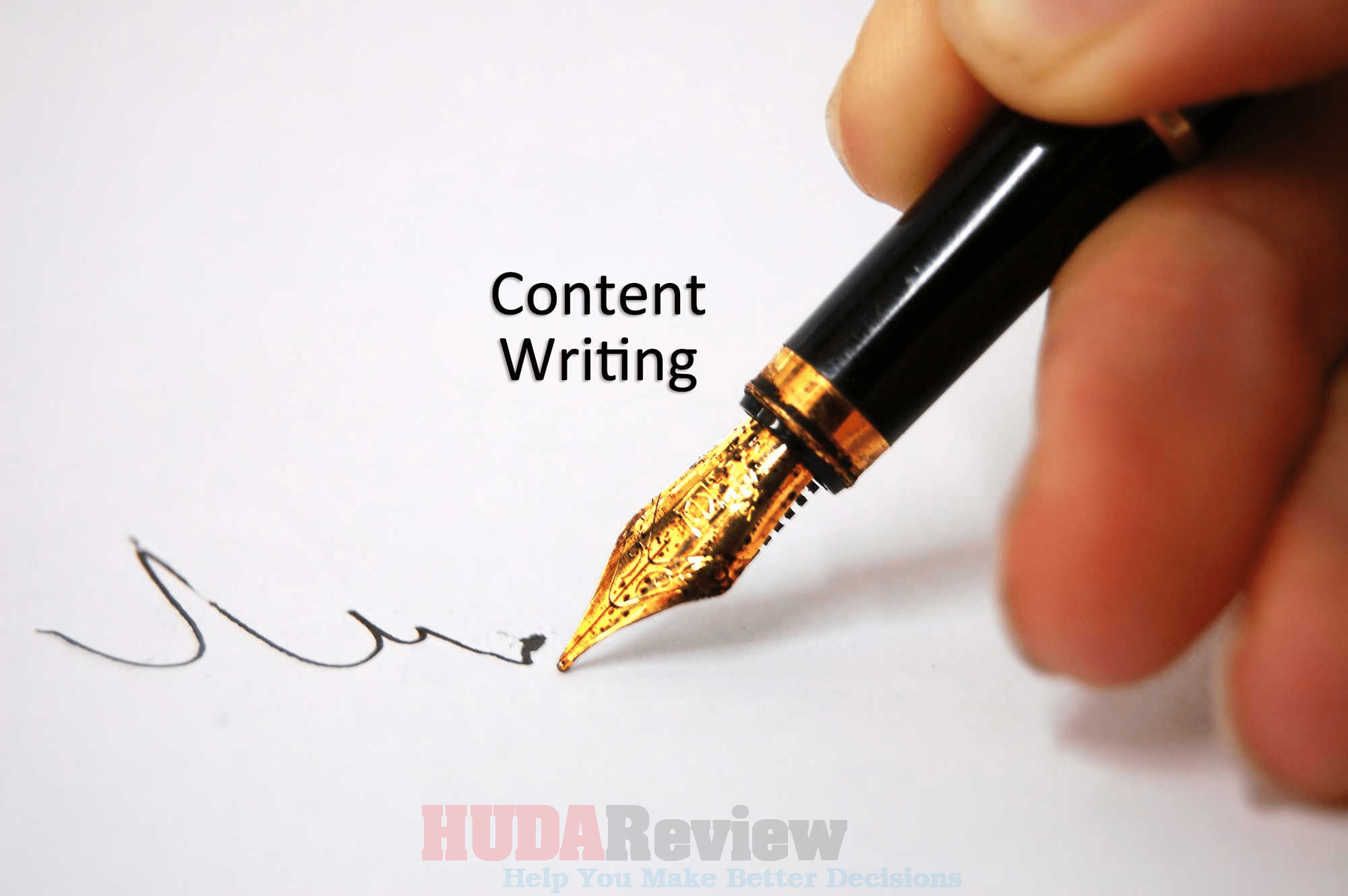 Some tips for writing content that help increase buying links
Mention the brand/company name in the article instead of claiming: I, we. Brand/company names are important, if you want them to buy and continue to buy back, at least you need to make them remember your name. When in need, the brand name is already in their minds.
Make a call to action. A call to action is not just a call to purchase, it can be: a call to see the suggested article, fill out the consultation form, comment below the article, send questions about the business mailbox, suggest suitable products at the end of the article…
This helps customers maintain the behavior on the website instead of reading and leaving the website. In addition, the call to action will create more opportunities for interaction between customers and businesses.
Attach appropriate internal links to lead to the destination. Skillfully placed internal links will become the path to lead customers to the destination: the sales page of the business.
However, you need to remember the dexterity: links to other pages of the website that are embedded in the article and should be relevant to the topic of the article. In addition, you should track and make use of the posts that have a lot of traffic to lead the way.
Example lead between article topics: How to create a new workspace (with mention of trees) -> How to choose greenery for the workplace -> Top 10 types of trees at X (brand name) that are popular with office workers (include photos, prices, descriptions).
Prioritize images and real examples of businesses. If possible, prioritize using real images instead of graphics, especially images of your products, services, people, environment, and customers. This creates a clearer brand/business image in the minds of customers.
Conclusion
Writing content on a website is an activity that needs to be cared for by your business. This activity is not just writing for a non-empty website, it must include: planning content development to contribute to the overall marketing goal; content management; content writing organization; content distribution.
Customers today are very careful. An article selling extremely well but isolated also difficult to create confidence for them. Invest in gray matter for quality content articles that are useful. They will be connecting the relationship between the two sides.
At the same time, cleverly arrange paths between articles to create compelling content flow and gradually bring them to your sales page.
Thank You For Reading!
Read more related articles:
10 Reasons Why Web Design Does Not Google Index
5 Reasons Make Facebook Is The Best Digital Marketing Channel
Extremely Standard Facebook Image Size To Optimize The Effectiveness Of Online Advertising