"HOW TO SET UP WEBSITE REVIEW PRODUCT LAUNCH" GUIDE
Hi everyone!
It has been a while since I came back to the series "making money from product launch", if you are exploring product launch, do not miss out on this article.
In my article today, I would like to show you how to install and complete a web/blog to promote a product launch in the most effective way.
Website WordPress with the domain is a popular method to make a product launch that I think you should choose.
"You can use Blogger as it is the free base and very easy to install, but in my article today, I will only show you how to develop a website/blog with WordPress due to its good ability on customizing and SEO."
I/ Why it is a must to have a website review product launch?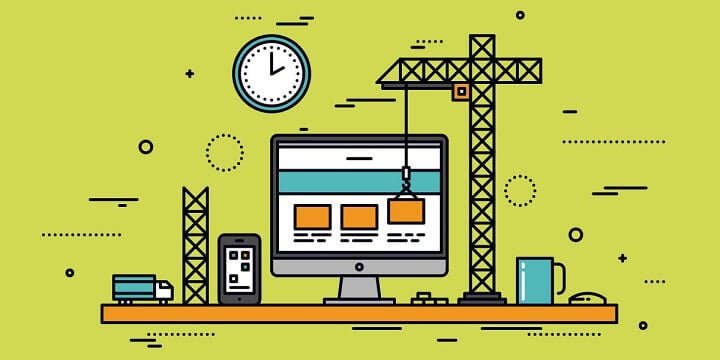 Why do customers come to visit your website on Google?
When products are about to launch, vendor, affiliate marketer or another big affiliate will promote them immensely through some big channels such as Email Marketing, Facebook, and Google Ads.
When customers get to know about that product, they will search its name on Google to read reviews and evaluations about it, find out about its benefits and drawbacks, and then decide whether they should buy it or not.
It is similar to when you buy a new mobile phone online, you need to read reviews about the quality, price, and models between brands. So is the product launch.
After you have got an affiliate link of the product, there are many ways for you to choose to market it to customers through the website, email marketing, Facebook, and ads,.. but the common way that is used by lots of people on the website.
What is the reason?
Below are some main reasons that people who are responsible for product launch choose blog/website :
Website development is the least expensive way, you only have to invest in domain and hosting. If you buy the unlimited domain hosting package, then you do not have to buy hosting anymore.
It has long-term sustainable results. Once you successfully SEO keyword to the top, buyer keywords that already rank top 1,2 on Google then selling product is definitely about to happen up to 90%.
Online marketing knowledge will increase and you'll have more experience in SEO, backlink, and keyword researching, which create you a solid base to do authority sites, and niche sites.

Setting up website knowledge helps you easily create a new blog/website in the future.
Your goal will be to build up a web, then you post your product review which contains your PL affiliate link.
Once customers come to your website to read and buy through your link, you'll get money.
This is why your website needs to be ranked in the first position on search findings, it attracts more customers to come.
II/ Knowledge of the domain, hosting, WordPress
Definitions of hosting, domain, and WordPress are the basic things when you develop your website, you should explore more about them on Google or through articles on your website.
Some basic things that you need to know in the process of making a product launch :
    +    Domain is your web location. For example, hudareview.com is a domain.
For PL, you will have to buy a domain preferably .com, .net or the worst .org. do not use cheap domain names like .info, or .biz .. because of the SEO capabilities of the top. This domain is extremely difficult.
    +    Hosting: this is where save your website data. Have hosting so that you can create a website.
There are paid hosting and free hosting, however, in order to compete with others, I advise you to use paid hosting.
You should also buy hosting packages that include lots of websites as you can create many websites in only 1 host.
    +    WordPress: is open source to help you develop your website. There are many source code, websites that allow you to create websites like blogger, and WordPress but WordPress is currently the perfect choice.
    +    Theme: is the website's configuration. You should choose a theme that fits best with a product launch, a theme that is simple, light, and easy to customize.
III/ How to distinguish single site and authority site
To make a product launch, choose 1 of 2 ways of choosing a domain:
1/ Single site: (one product only)
This is the site that is created with the aim of promoting one product only.
Therefore, most people will choose a domain name as product name or product name + review in order to include keyword SEO in the domain.
For instance : i make PrezHero then i can call it :
com ( .net, .org )

com ( .net, .org )

com (.net, .org)

com (.net, .org)

PrezHero-Review.com (.net, .org)
If this is your first time doing this, you had better choose this way.
Even though each time doing a product, you have to buy different domains but in the whole process, if you make any mistakes, you'll have to omit that domain.
If you choose the 2 ways below, one domain can be used for many products ( authority site ), if you make any mistakes, you'll have to omit all products which were posted on the web, the result is really big.
2/ Authority site ( many products on 1 website )
You choose the common domain to do and develop it into a brand with many products promoted on that site.
Let's see some examples of authority sites when doing product launches:
hudareview.com

(My Website)

tikareview.com

glennreview.com

flashreviewz.com

am-review.com
By choosing to build a domain-like brand, you'll save money ( no need to buy each product with each domain, you'll only need to pay one time ).
If you do it well, your page can be stronger and become an authority site. Once you post something, it is possible to rank at the top of the search result.
Otherwise, your web can be fired by Google.
Once your site gets on top, besides product launch, you can take advantage of making money from the website through 8 ways of making money online. In the past, I did a single site until the sixth product and then decided to invest in an authority site.
The requirement is that you have to have SEO knowledge, keyword research, write articles and be patient on time as it takes a lot of time to rank top. Make PL money after having solid experience and then you can work it well with those 2 ways.
Advice: if you are a newbie, choose the first way. Once you work well with it, choose the second way.
IV/ How to set up website review product launch
Things that are necessary to create a website :
Choose a product to do a product launch. Refer to my old articles.
Once you choose the product to buy domain and hosting
Install WordPress
Write review
SEO keyword to make it to the top of Google
Note: with a single site, first you must have an affiliate link to a product that is about to be done, and when you buy a domain.
The whole process of buying a domain, hosting, and installing a website has been mentioned in my previous articles, take a look at it :
1/ Register domain name
Domain name is used to do product launch, you should use these types :
Product name (.com, .net, .org )

Product name + review ( .com, .net, .org )

Product name + bonus ( .com, .net, .org )

Product name + discount ( .com, .net, .org )

Product name + special offer ( .com, .net, .org )
In case these domains are out of the registration, you can add one random letter at the end of the domain such as s, x, or z.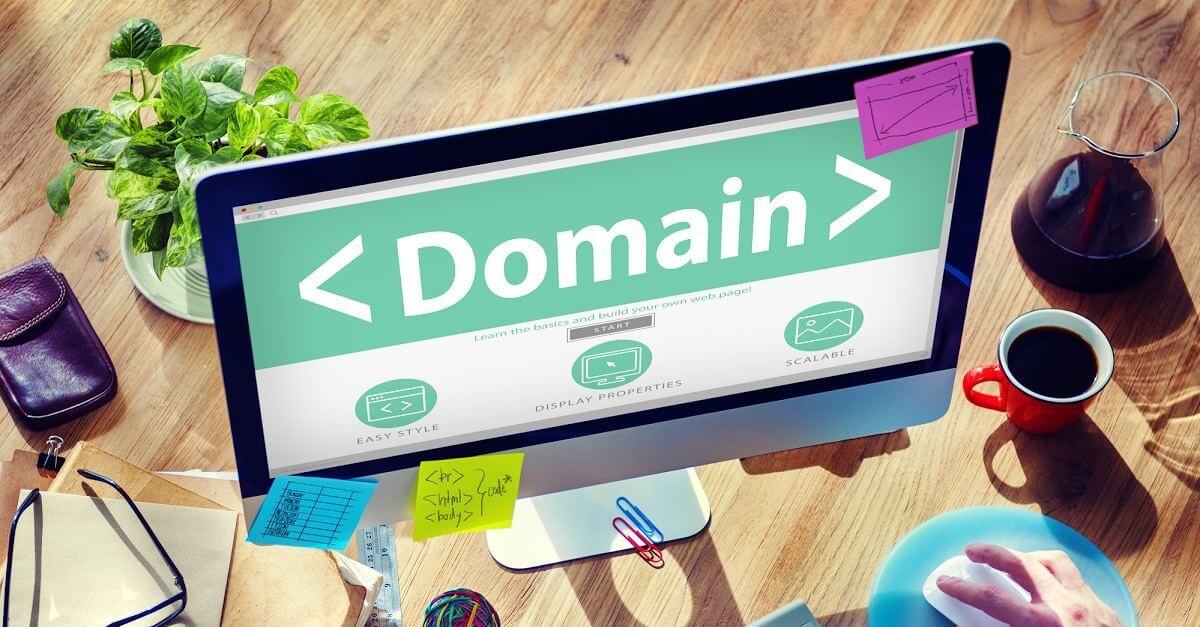 For example : product name + reviews ( .com, .net, .org )
If you decide to work on a single site and keep doing it for one year, you should buy a domain from GoDaddy, NameCheap, and NameSilo as a discount on the first year is very cheap.
If you decide to work site sustainably in the next year, you can pick out NameSilo as the duration price at this one is the cheapest.
I have bought 12 domain names in total to make a single site at GoDaddy, Namesilo, and NameCheap so you don't need to worry anymore.
For instance: to register a domain at NameSilo, follow these steps :
Click here to log in to the main page NameSilo

Select the domain name and the the extra part ( .com, .net, .org )

In case there is a coupon code, use all of it to get discount
Pay by credit ( Visa, MasterCard ) or Paypal account
2/ Register hosting
You need to register a hosting service from the hosting provider to install the website :
There are 2 ways to buy hosting
    a/ Use free hosting
To some of you, the expense of registering a hosting is probably expensive, you can register for free hosting.
The drawback: you cannot add your own domain name, and the long default domain name is not favorable for SEO.
The security of free hosting is not high, is quite difficult to manage because there are lots of problems that are likely to happen to free hosting which you can't handle.
Therefore, I don't recommend you to use free hosting as you are about to take the risk.
    b/ Use paid to host
The best strategy for a product launch is: to invest in buying paid hosting
Reason:
Your product launch website will be high-secured and avoid risks when using free hosting
You can install many websites on hosting
The possibility of changing into an authority site after mastering a single site is 100% so owning your own hosting is a must

The price of shared hosting currently is quite cheap for one year with many attractive discount codes.
You should buy hosting at some famous hosting providers: Hawk Host, StableHost, and DreamHost. Now, I am working product launch with hosting at Hawk Host.
3/ Install the WordPress website
After hosting, you can create a WordPress website by using the automatic installation mode of hosting or using FTP.
After that, you need to download your domain name on the server hosting, after installing WordPress, the next step is installing essential themes and plugins. You can install more plugin that suits your demand.
4/ Write review + bonus and complete website
The next step to do is to write a product review and bonuses ( give customers gifts when they purchase through your link to attract customers )
A good product review needs to have these elements :
Product overview

Why does the customer need to have this product and what does it help to deal with

Why its price is cheaper than what it will bring on

Why it is a must to buy products today

Show proofs, videos, and images that prove this product is high quality

Conclusion and close the sale.
The important thing about the review is that it is written in English and meets SEO standards.
You need to integrate these 2 factors to pull customers so they read the review and feel it is beneficial so they are ready to buy a product through an affiliate link.
If you don't specialize in English, I advise you to rent a content writing service on Fiverr or SEOCLerks. Writing a product review is not easy. Take a look at this article to have your own experience.
Next is the product bonus. Your bonus needs to be attractive, unique, and helpful for your promoting product.
To find a bonus, you can search on Google. You also need to place it in a well-designed way, the product's image needs to be on point and clear as well. Sometimes customers purchase the product only because of your bonus pack.
The end  
After creating a WordPress website and having a product review, the next integral part is SEO your website to the top of Google.
Having the first sale is really important as it is a huge motivation to continually make money. It requires perseverance, patience, eagerness to learn, and the ability to practice.
In the process of making money from product launches, you will find out a suitable strategy with the Google algorithm and make your site to the top 10 of Google.
I won't say more in that part as in Google, there are many articles about SEO, you can refer to link building strategy and how to rank atop keyword.
Good luck!
Related articles:
1/ What is Google Adsense? How to make money with Google Adsense from A-Z (2019)
2/ " HOW TO MAKE MONEY FROM AFFILIATE MARKETING THROUGH BLOG, WEBSITE " GUIDE