"HOW TO MAKE MONEY FROM AFFILIATE MARKETING THROUGH BLOG, WEBSITE" GUIDE
Hi everyone,
Currently, one of the most effective affiliate marketing is using blogs and websites.
    –    How to make money from affiliate marketing? Is it effective?
    –    Why you should use the blog to make affiliate money?
    –    How to create a blog to make affiliate money?
Read my article below to know more about it
In addition, you also need to refer to some more articles to know about the benefits of blogs, websites in MMO :
    +    The 6 most popular affiliate marketing website structures
    +    8 methods to make money online from a blog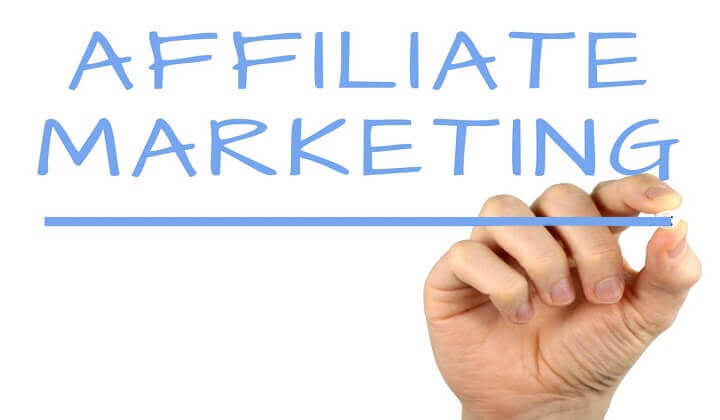 A. What is an affiliate blog?
An affiliate blog or affiliate site is a blog or website that the publisher ( affiliate ) uses to make affiliate money.
Affiliate blog develops in the form of Content Marketing with content marketing strategies related to products and services to attract potential customers to buy through the blog.
It has all the features of a regular blog, but on these blogs/websites, they will place an affiliate link to make money.
At this time, the publisher is also the blogger, the one who builds and develops the blog's content.
The process of making money from an affiliate blog has 3 steps :
Step 1: Readers find your blog, and your website through search engines ( Google, Bing,..) or through social media ( Facebook, Instagram,..), and advertisements.
Step 2: Readers read your blog, find out the information about the product/service and feel like belief in the writers
Step 3: Readers become customers by clicking an affiliate link on the blog through insert positions: banners, buttons, and invitations. Then, if customers buy immediately or after a period of time, you will receive commissions.
Due to the effectiveness of product marketing, affiliate blogs are designed and installed especially: the optimization of the interface, layout, banner, menu, and article presentation.
What is contained inside the content of the affiliate blog?
Mostly the content is related to the products and services, in which the affiliate link is cleverly inserted into the content and the layout of the blog.
You can implement many kinds of content such as :
News about products

Review and evaluate product, service

Comparison of product, service

Shopping guide (were to choose a product, price,.. )

Tips, and instructions on how to use the product

Report poor-quality product

Share discount codes, and promotions when buying a product
Affiliate marketing by blog, or website is a popular method that issued by many publishers to promote the product effectively.
This is also the MMO model that helps many bloggers earn a high income if they do it well.
Affiliate marketing is a form of promoting the products and services of partners. They earn commissions when users buy, sign up for services, and fill out the information.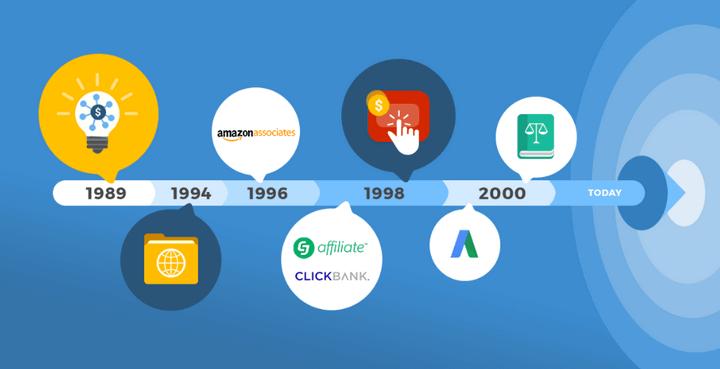 Affiliate marketing has been known for the first time since the middle 90s.
Until 1996, Amazon officially operated an Affiliate program and succeeded to this day with the name Amazon Associates.
Affiliate develops well all over the world, this money-making method has flourished from 2014-2015 to now with many big affiliate backgrounds such as Access Trade, MasOffer, and Lazada.
Many marketing blogs invested money in design, interface, and content, which have been born and developed rapidly, reaching a large number of customers.
There are also many more blogs that are making money industriously.
If you are doubtful about the success possibility of an affiliate blog, scroll down to the end of the article to see many more famous sites in the international market.
Of course, there are also many ways of making affiliate money without a blog, or website, as long as you reach the potential customers.
For example, email list, fan page/group on Facebook, running ads, or YouTube video channel.
You need to distinguish between a blog and a website. In this article, I will use the definition of a blog, and website to figure out affiliate blogs, and affiliate websites.
B/ Why does a blog bring out high effectiveness when making affiliate money?
"How can I make money online even though I don't have any product or service to sell? "
Affiliate marketing is currently the most sustainable money-making online model though the affiliate doesn't own any products.
By connecting the people who have products and services that need to sell and the one who has the demand to use that products and services, you can earn a high income.
This is what the theories say, but how to implement it so you can take part in making affiliate money?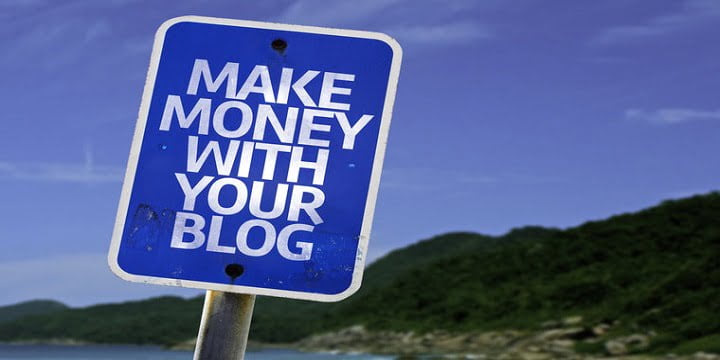 Create a blog, or website right away. And you will see how big effectiveness it brings for you is.
Why do I advise you like that?
The answer is on these points.
1/ Blog helps you reach the targeted customer :
Affiliate marketing is the perfect combination of 3 party relationships :
Producer ( advertiser/vendor/partner)
Affiliate/ Publisher
Targeted customer ( customer )
The customer is the buyer through your affiliate link and then you will get commissions.
Your mission when you are an affiliate is to find that targeted customer
How can you find potential customers?
Blog helps you do it well.
This is the most reasonable reason why you should create a blog if you want to sell products, run your business and do affiliate marketing.
Let me explain:
You can't bring affiliate links and recommend directly to relatives, friends, or anyone you meet daily.
You need to use a digital marketing tool
One of them is content marketing
Content marketing is the long-term marketing method of a business, organization, or a particular one by focusing on creating and delivering useful, valuable content that relates to their need-to-promote product/service.
Content must be useful, promoting the behavior and converting readers into customers, bringing profits from customers such as purchases, product, and service registration.
What is called effective content marketing?
Content marketing is effective when it brings benefits to customers and navigates customer behavior into a profit for the content maker.
Some popular forms of content marketing are:
eBook

video

blog

podcast

infographic

social media

landing page

email marketing
Of all of them, the blog is an effective medium for you to search and reach customers when making affiliate money.
The statistic said that in the B2B model ( Business to Business ), using blogs accounts for 80% of content marketing.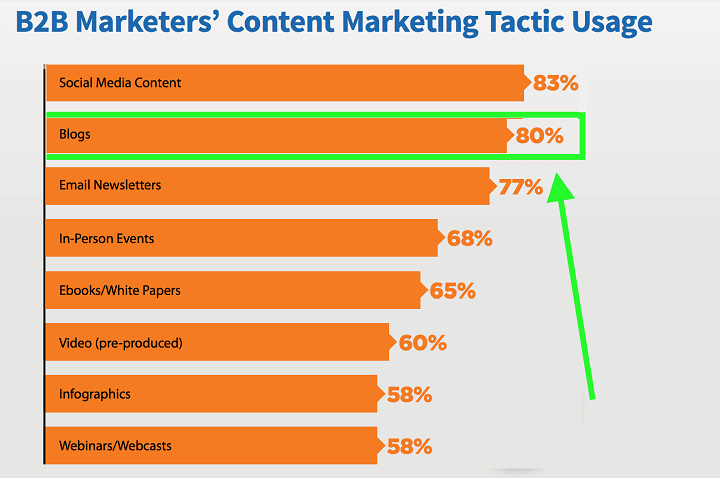 Don't mention trust from customers, if your blog does SEO well and ranks top in the search engine, customers easily find your content.
There is one way that is faster than SEO is running ads, however, this way is probably used for wealthy and experienced people, if you don't have enough budget, it's not for you.
The access rate through buyer keywords changes over time and you can absolutely know that and adjust the content toward the most appropriate product.
In sum: a blog helps customers easily find out about your promoting product.
2/ Blog creates high sales conversion rate :
Conversion rate is the rate between the number of access to a page and the number of purchases (success purchases).
With the aim of the highest conversion rate, blogging is the most effective and optimal method.
By meeting finder's demand: what are the good points of this product, where to buy it, comparison the good and bad points,. A blog can lead to a higher access rate, and higher purchase conversion.
Instead of buying products from a website, users tend to go to blogs to find out more information, review, and user experiences from people who used to buy and use the product.
Blogs are displayed from the perspective of an individual ( reviewer ), sharing the experience, and reviews will help readers feel more reliable when exploring the product.
Psychology said that readers usually prefer that kind of blog rather than websites that contain common information.
A statistic about the power of blogs in the USA: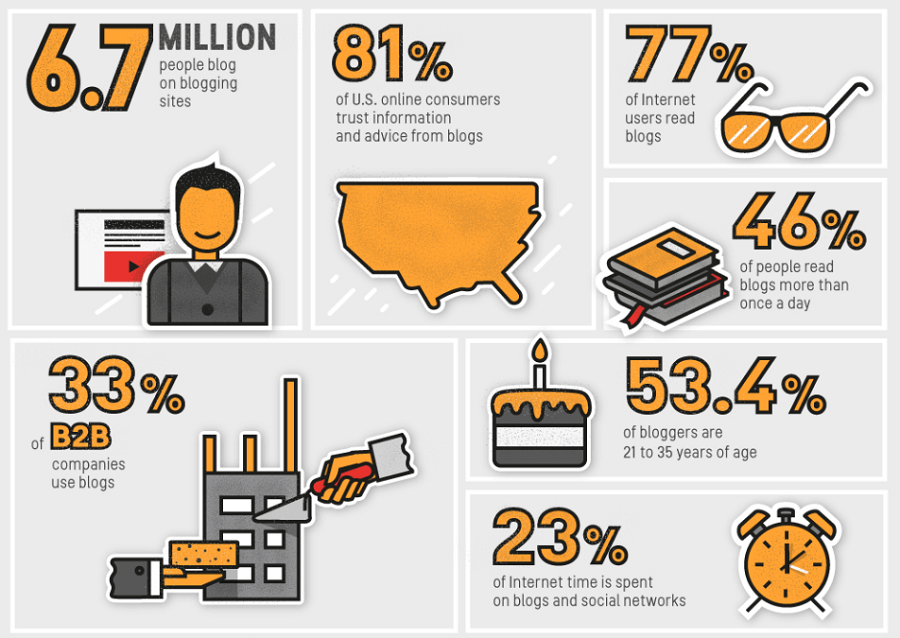 It means that in the USA, there are 81% of users believe in reviews, and evaluations of experts, and influencers before they decide to purchase.
Another research shows that:
Averagely, a customer spends 79 days finding, and exploring a product before deciding to buy it.
Content on blogs is written based on knowledge, a long process of learning, exploring as well as author's interest and passion.
Customers can get closer to the product based on the writer's senses.
Gradually, they will change their thought to what the writer wants
It is an important action to convert affiliate products such as:
Click to purchase

Filling in the form

Sharing

Clicking ads link

…
The fact that the website that has the most successful affiliate method is when the writer supplies customers with many values.
One more important reason is blogs have the ability to get high interactions with customers through comments.
The reader can give their opinion, and ask questions to the writer right in the comment section of the blog.
This enhances friendliness, boosts the customer experience, and also helps them see many other questions which they are also considering.
This is what many news websites and purchasing websites rarely have.
Nowadays, many big websites have integrated blog features into websites to attract more customers.
In order to succeed with a blog, you have to focus on creating content to provide value for customers instead of posting a bunch of poor-quality posts.
Let the arrow turn to the money-making source, it is the customer.
Of course, traffic is important too, but with affiliate marketing, blogs with few people get access to can sell more products than a high access rate website.
The importance when making an affiliate through a blog is you need to have a strategy to navigate customers into the purchase decision, and create valuable content that helps increase conversion rates.
Currently, the tendency of blog writers to make money is they are trying to make the blog into a personal brand that users can trust.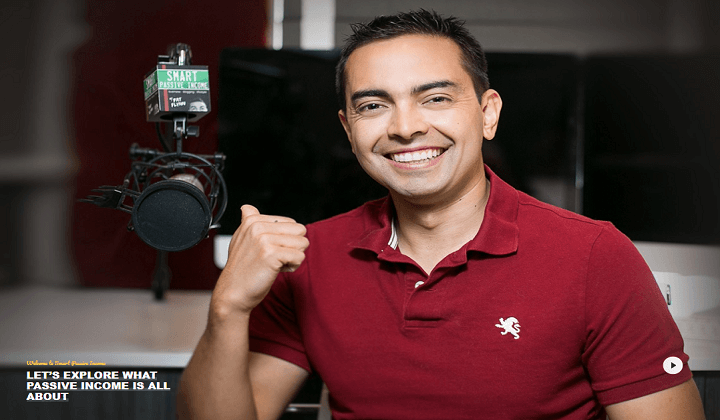 Pat Flynn, the owner of the blog Smartpassiveincome.com, is an expert in the passive income industry
Especially, once the blog writers develop their blog into a famous blog, a reliable brand, readers easily get access to that page to find the information they want.
When you are a blogger that makes readers believe, that if customers get access to your page, it is sure that the percentage of marketing purchases or actions you want ( sharing, clicking ads,.. ) will be very high.
As long as you introduce, and promote good and high-quality products to readers.
There are many bloggers who become "reliable experts" with in-depth knowledge in some areas that create a reliable source of information trusted by readers.
There are many blog models that writers can become experts in Travel blogs, Food blogs, and Beauty blogs.
In the next 2-3 years, maybe you are the typical example of successful affiliate marketing, share your valuable experience for the next generations.
What I like about a blog is when your brand succeeds, you can build a list of potential customers through an email list-building tool.
This is an integral element for anyone who works in online marketing. It helps them reach customers faster way whenever they launch a new marketing campaign.
For example, one successful affiliate blog can build an email list of 10,000-20,000 email customers.
Besides, the benefits of developing your own blog brand are not only making a profit from affiliates:
Increased brand, customer trust, and high blog ranking on Google => increased traffic

You can widen your money-making fields => and increase profits
3/ Blog ensures the affiliate marketing criteria :
The blog has enough of the advantages of MMO that I have explained clearly in past articles.
This is the most effective tool to make money online, especially with affiliate marketing – a money-making method that participants can reach rapidly.
Below are the advantages of blogs, and websites in the affiliate method in comparison with other methods :
a. Verifying to join an affiliate network/affiliate program :
The potential of eCommerce is growing fast, accompanied by a lot of platforms, a large affiliate marketing program has created a large publisher community of affiliate publishers.
Many affiliate programs require publishers to have websites/blogs with good content in order to accept.
When joining affiliate marketing, some usually have a website, and some do check clearly about rank, and traffic as well as whether the content is good or not.
The reason is that so many people sign up, they need to check the reliability and marketing experience of the partners, and avoid widespread registration without any effectiveness.
b. You can take part in many affiliate programs with one blog :
In terms of diversifying marketing products, websites have advantages over other models such as advertising, video, and email marketing.
You can select and register many affiliate programs, and many products ( advantages of affiliate in comparison with Google Adsense ) that you want.
Then, you can post it on the blog and start to promote an affiliate link.
This helps your customers once visit your blog, they can search for many products instead of 1,2 product.
In the meantime, due to having many products to select from based on different niches, it is the source of ideas for articles on blogs.
With a blog, you can affiliate for many eCommerce pages: Shoppee, Lazada, Amazon, and eBay,…
c/ The passive and sustainable income possibility :
Basically, the affiliate is the business method that relies on publishers, ad runners need publishers to promote products.
The demand for products is growing rapidly with the rate of online buying by Internet users.
Blog, the website is the base that attracts traffic to help publishers easily operate ad strategies.
Therefore, once customers reach and purchase through Internet, the blog is still an effective method.
Many blogs choose Affiliate to be the "corebone" or the "money printer" in order to increase passive income effectively.
From the money-making perspective, a blog/website is an online shop that helps to earn passive income sustainably even though you don't have any products to sell.
Passive income comes from affiliate blogs wherever and whenever you can sleep but still make money.
As long as your blog updates to content and attracts readers.
Furthermore, the advantage of massive income that a blog can bring out for the writer is huge.
One authority site joins Clickbank money-making and can absolutely gain 3-5K USD/month.
In sum, the chance to make money that a blog brings out is not only today but also in the future.
d/ Investing expense for the blog, and website is low :
Building a blog doesn't cost much to invest and operate.
At the present, owning a personal blog is not difficult at all. You don't need to know about programming but can still create a blogger page, on WordPress in a very short time.
Especially, when earning a high income from affiliates, you can use that money to start re-invest to develop a blog professionally.
Even in the future, if you don't want to develop that blog, you can sell it at a high price to business who wants it.
4/ Quality blog gets high rank on search engines:
A blog can get good SEO at the top of search engines: Google, and Bing,.. through optimization tools.
According to statistics, the first rank in the search list on Google attracts successfully converted clicks more than 33% in comparison with other rank positions.
The battle for top ranking on Google is extremely fierce.
Ignoring your use of Google Ads ( paid traffic ) to rank top, the current sites are using all SEO techniques to get to the top position.
With the new smart algorithms today, Google knows what you are doing with your blog and will rank well-interacting, good-content blog sites higher than normal websites.
So what is a good content blog?
It is a blog that brings useful and valuable knowledge to readers.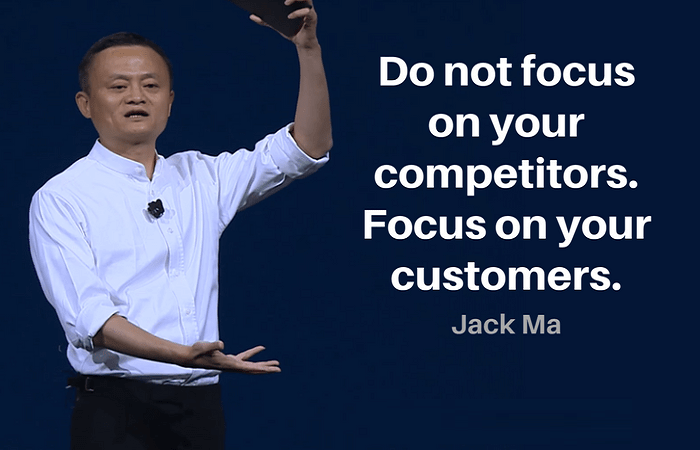 Don't pay too much attention to money-making purposes as you can not obtain it if your blog hasn't been highly evaluated by Google.
This requires affiliates to build SEO-standard blogs and optimize content more effectively.
Once you SEO your blog successfully, your website is on top, and you will earn massive traffic that has a conversion rate into targeted customers.
SEO ( Search Engine Optimization ) are essential skills that help blogs, website has a higher rank on search engines. This is the popular tool of Free Traffic ( reach customers freely ) that many publishers use, they focus mainly on keyword SEO.
How to know your website is on top of Google?
You just need to search the buyer keyword that relates to your article anonymously browser and see the results returned.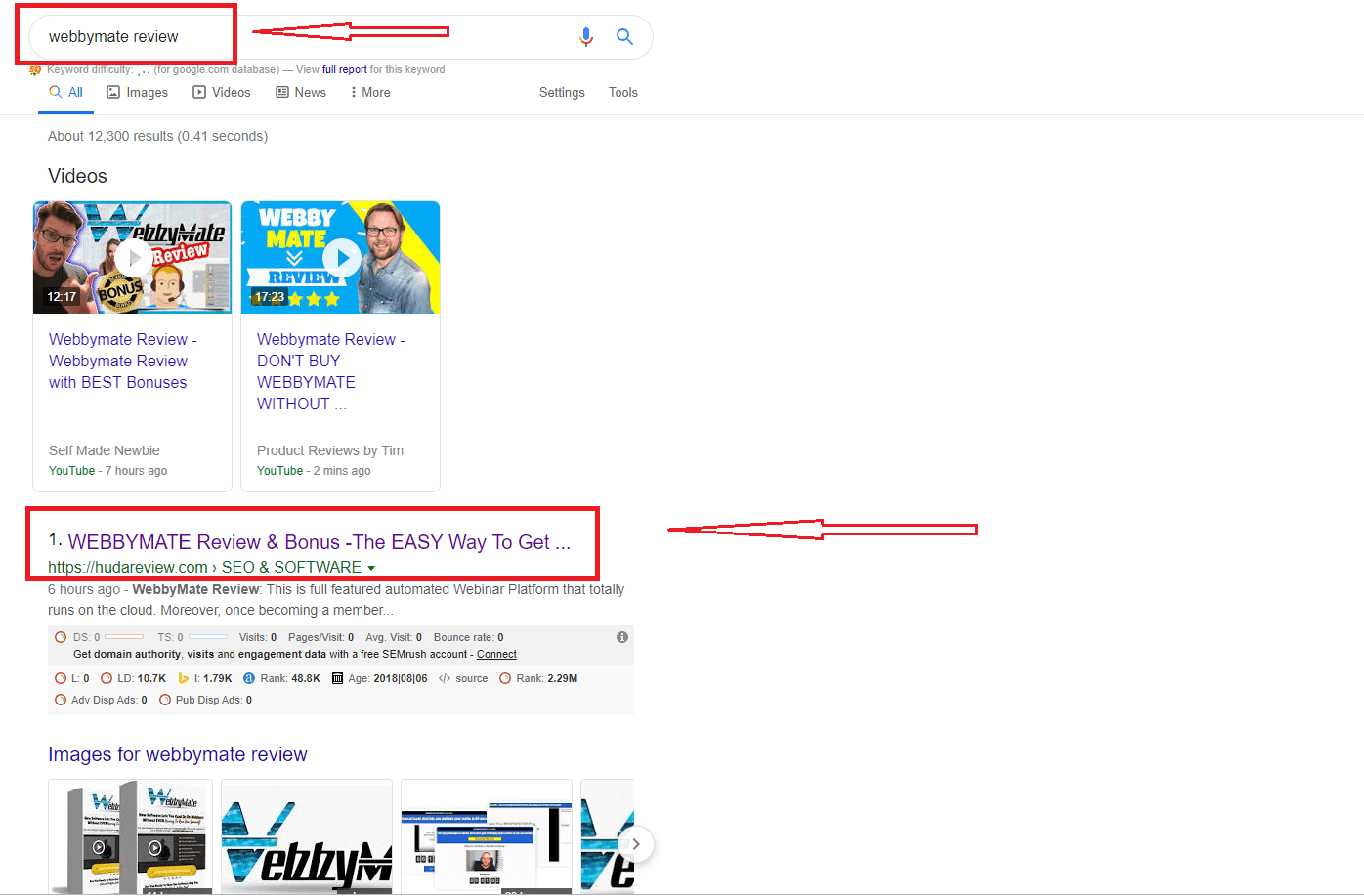 The buyer keyword ( conversion keyword ) is the core of affiliate marketing.
When you write a blog to make affiliate money, it is a must for you to take advantage of the buyer keywords.
These are the keywords that people who have a demand to buy products use to search for information about products they want to buy.
Take advantage and know clearly about that navigated keyword, you can know what users are going to buy. What products do they pay attention to?
From that point, keyword research appears
Some buyer keywords :
Which type of vacuum is good?
Where to buy an induction stove?
The latest discount code for Tiki
Evaluation of Kangaroo water filter
Where to buy cheap hosting
Lazada discount code
..
Results come from many articles from niche sites, and authority sites.
With a blog, you can freely transform the content in the direction of SEO of how to flexibly combine buyer keywords, and push it to the top of Google.
Once the blog is on top, you don't need to spend too much money maintaining it, a blog becomes " the automatic and sustainably money printer ".
In sum: an affiliate blog helps you to rank first position on Google.
5/ Blog increases the online marketing skill :
The final point that I realize that you should create a blog making money through affiliate marketing is that you gain a lot of experience and knowledge about digital marketing.
Digital marketing is the combination of many marketing skills such as :
Search engine optimization (SEO)

Search engine marketing (SEM)

Content marketing Social media marketing (SMM)

Pay-per-click advertising (PPC)

Affiliate marketing

Email marketing
Once you are competent in an affiliate site, I think that you absolutely can apply this way to make money with different MMO methods.
There are a lot of experiences you can gain from a blog :
Website knowledge: domain, hosting, VPS, theme, plugin, code CSS, HTML,
SEO knowledge: keyword research, backlink, SEO on-page, off-page,
Content marketing knowledge: content, idea,
Advertising knowledge: Google Ads, Facebook Ads, Zalo Ads,
Marketing knowledge: selecting products, building sales funnel, automation marketing process,
Above all, writing an affiliate blog regularly helps you obtain more knowledge, practice your study, plan-set up, and discipline.
Once the blog goes well with an affiliate, you can turn it into a sustainable ATM through many money-making methods that I had shared:
Making money with Google Adsense

Advertising cooperation

Making money from Youtube

Online selling
C/ Is it easy to create a blog or website to make affiliate money
If you are still confused, let me tell you :
Creating a website to make money through affiliate marketing is quite easy.
You can totally do it yourself, in 1-2 hours, you can create a basic blog.
But you need to know that, the blog is regarded as a machine that helps you make money
Owning a blog is easy but how to operate it to make affiliate money, not everyone can do it right away.
Based on my experience in making affiliate money, you can refer to the process below :
1/ Create a blog from a WordPress source or blogger :
There are many sources for you to use to create money-making online blogs such as WordPress, Blogger, Joomla, and Weebly.
However, most Internet marketers in the world use WordPress to make blogs.
The reason is that WordPress has sufficient features: SEO optimization, themes + plugins, .. that are suitable for making money from blogs, it helps you have a professional blog in a fast way.
Regarding investment costs, I recommend that you do not confuse as an affiliate will give you 5, 10 times the amount of money that you had spent if you go on the right track.
Owning a professional blog includes the money spent on buying a domain + hosting + copyright theme, it costs about 1,5-2 million.
2/ Decide the market, whether it is international or a particular market :
There are two popular markets that people are joining: the national and international ones.
About the international market, it would be more difficult as it requires you to have English ability, and good marketing skills because the competition is very high.
Products and potential customers are directed to the whole world.
Some big affiliate markets that many people are joining are: ClickBank, Amazon, Jvzoo, CJ,
The transparency of payment, high commissions, a large number of customers, and diversified products are the advantages of the international market.
If you are worried about your English, you can rent an English writing service.
As a result, I recommend you to join affiliate money-making in the national market, when you are competent with affiliates and have marketing skills, you can fight with the international and do both things betters.
3/ Decide the product and research market :
with affiliate marketing, research on the product and its potential is very essential.
Normally, an affiliate usually has 2 ways to create a blog to reach customers :
    +    Niche site: niche market, targeting a small group of key products. For example, night lights, water filters, bedding, lipsticks, shaving machines, etc.
    +    Authority site: a large market with many products relating to a topic. For example health, sport, fashion, and beauty.
Nowadays, most people tend to develop the authority site, they reach a large market with many products, I rarely see niche sites.
Based on that approach, you will have a strategy to  implement such as:
Research promoting product

Research the demand for the product

The potential of customer

Find the affiliate network, register, and select products.
For example: instead of starting with a big market such as kitchen appliances, I will target smaller products such as cooking stoves, infrared cookers, induction cookers, and electric cookers,.
A house that can bring you many niches:
Living room furniture

Kitchen furniture

Bedroom furniture
From that niche, I can find many more products to promote in the affiliate network.
You can start making money with Access Trade – the biggest affiliate network in Vietnam so far.
Another affiliate tendency is health-related product affiliate: lose weight, physical, nutritions,.. on Civil network or CPO Adfex network.
If you want to start, I advise you to build a niche site about a small niche first, then develop it into an authority site.
4/ Optimization website, setting up content :
In this step, you have to optimize your website to SEO standards to make it friendly to Google,
At the same time, always focus on building quality content, for customers as we have analyzed and maintained regularly.
Note: content is number one, and affiliate link is number two. Don't pay too much attention to inserting affiliate links.
If you can't take over, I would recommend you rent a content service.
There are many quality writing content services with SEO standards, you can rent them online at a reasonable price.
Do not regret money as an affiliate is a long-term game.
5/ Promoting blog :
Promoting products is the last step that you need to do to give content to your targeted customer in the fastest way.
Based on the factors such as product demand, and investment expense, you can SEO, run ads, make a marketing funnel, or integrate many promoting techniques.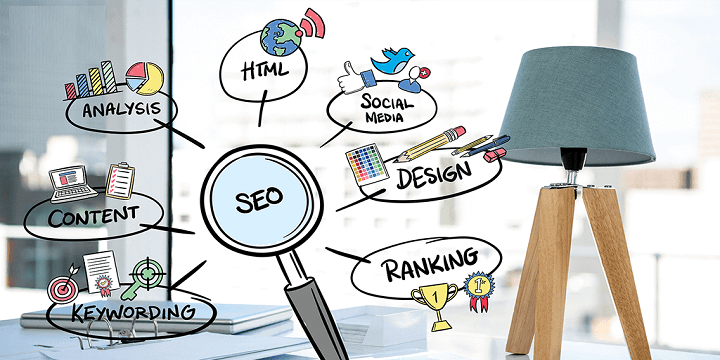 In the meantime, you should optimize your website, build a landing page, and collect an email list to make email marketing.
Lastly, regularly repeat steps d, and e every week/month, and expand the scale of finance and human resources to optimize income.
Most of the experts who follow SEO will have an income after 2-3 months, if they want to have a higher one, they need at least 6 months.
Therefore, you need to be patient, don't be hasty.
D/ Successful affiliate blogs in other countries :
There are too many successful affiliate blogs that I find hard to share with you guys.
Below are some successful affiliate blogs in the international market that I really like, they go toward their own navigation or just affiliate products.
You should refer to and gain experience to apply to your own blog.
Nerdwallet: review finance products
Moneysavingexpert: educate personal finance
The Wire Cutter: review electronic products and house appliances
Making sense of cents: consult personal and family finance
Smart passive income: provide automatic income-making skill
Compare accounting: review accounting software
Money-saving mom: manage personal finance
Jon Lommer: Facebook Marketing ads skill
E/Advice on making money from affiliate marketing with a blog:
Affiliate marketing is mainly about making money online, it has basic requirements for participants such as: having to have a computer that is connected to the internet, must have an online payment account, must have time,.
Affiliate is a road full of risks.
in order to make money from affiliate marketing with a blog effectively, I recommend you to :
    +     don't do affiliate when you are worried about creating blog expenses:
Buying a domain, hosting, and even a theme or copyright plugin is what helps you reach success.
Is it worth it if you think you spend a few pennies then and regret it, even if many of you take care to create a free blog and think about saving money?
Moreover, there are other expenses, if you can, you should invest. For example, design and marketing expenses, running ads, and SEO courses.
   +     long-term developing blog goal:
It means that you need to think, you have not made money from this blog yet, you want it in 6 months, or 1 year to surely have this revenue range, this amount of traffic.
This is the right strategy to make money from blogs.
   +     don't procrastinate development blog:
Do it carelessly today, then tomorrow you feel tired, and you don't do anything.
If you don't maintain a serious working vibe: writing content, SEO, updating content and product,.. I advise you to stop doing affiliate because, after a period of time, you will don't find it serious in doing a blog.
SEO is a long route and is full of "rose thorns."
I do see many cases like that.
Regularly write and update articles.
However, it is difficult to say, but it is best to try to have at least one first sale, it will bring great motivation to you.
   +     the main core is the content for customers:
Let's remember: "Content is King" – it shows clearly the decisive role of content in selling, and business, if your blog achieves these things, it is not only beautiful in Google's eye but also helps customers trust you more.
One of the factors that you can apply to write a blog is, to try to answer questions :
" what readers are trying to find in my blog? "
" how's their feeling after reading my articles? "
" are customers ready to spend money buying products through an affiliate link? "
   +     blog needs to rank top, having traffic means having money :
The goal of affiliate commissions, if you choose a blog not with the aim of making money, you must SEO keywords to rank top.
If you do not archive this and find it too difficult to complete, make the blog reach the 9,10 page of Google, you should also pause.
Don't wait for luck that every time you post a post users will find it.
Therefore, learn about SEO, and marketing knowledge to optimize blogs.
SEO materials a lot, you can refer to Backlinko or Agrefs Blog.
   +     provide yourself with knowledge :
In order to become an expert in the field that you are consulting, you need to know clearly about the market, the purpose, and the benefits of each product.
Once you have solid background knowledge, you can consult carefully with customers and make them trust what you wrote, they will revisit your website many more times.
So what? Spending time researching, and learning about what relates to the field that you are marketing.
   +     collect email list :
One of the biggest advantages of a blog is you can build your customer's beliefs.
Use the opt-in tool to collect customer emails and take advantage of sending email marketing to promote products.
Bloom is an effective opt-in plugin, you should combine with a power email marketing service – GetResponse
   +     cooperate to develop a blog:
Writing a blog to make money sometimes will be done only on your own, it is quite hard to develop it yourself and make a profit.
If it is possible, I recommend you find a partner or a mentor in order to share and give out the best developing strategy for an affiliate blog.
this partner can be friends, relatives, or those who have the same point in making money but must have a passion for making money online, and have skills and marketing knowledge.
In order to get on this MMO further, motivate yourself to make more money.
The End
Once you start it soon, you will have more advantages and chances.
Why don't you join an affiliate and create your own blog right now?
Basically, this article is just one of many ways to help you make MMO – more specifically making affiliate money.
I know that, although there are a bunch of money-making online ways, many of you are still struggling to select out ways for yourselves.
You are confused with buying a domain, hosting, writing some posts, and placing banners.

In the next week, you make money from running ads. Then you start to set up a fan page and share products.

You see good points inside CPO affiliates, then you go explore Facebook Ads and Google Ads.

When you are broke, you come back to the blog, and SEO and then fail.
The sequence of MMO is over and over but you still make no money.
The decision to make affiliate money by blog is up to you.
I sincerely listen to all your sharing on the way of making money from your blog, leave comments or send me emails and direct me.
Good luck!
Read more related articles:
1/ Term in affiliate marketing
2/ SEO: From A To Z (Tips & Tricks From Hudareview.com)