SEO: FROM A TO Z
(Tips & Tricks From Hudareview.com)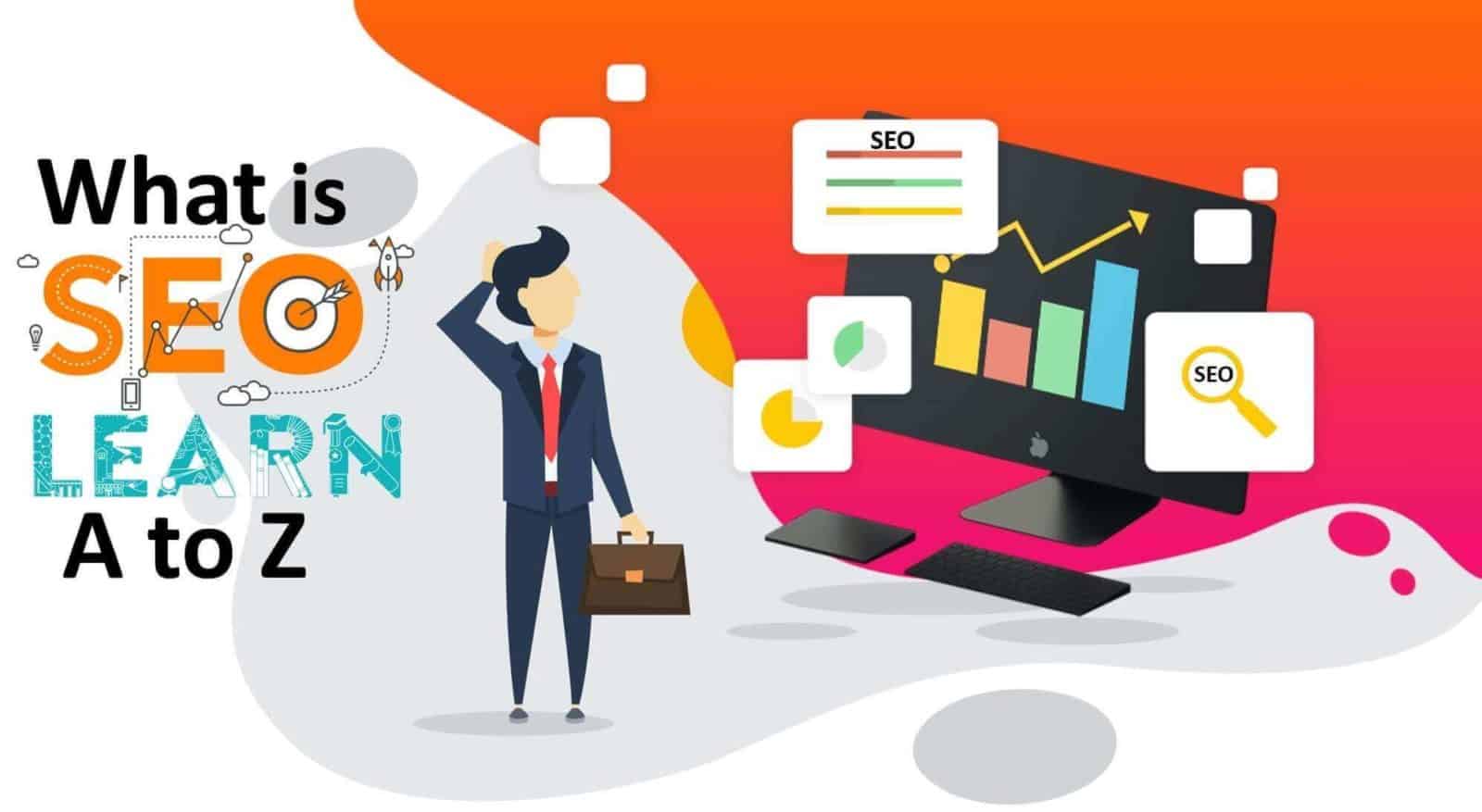 Imagine you really want to learn SEO to be on top of Google search, but…
You don't know where to start

Online information is overloaded
Don't worry, I've been there too. 6 months of constantly learning SEO gained nothing. However, after 2 years of learning, testing and applying, my team and I now can build a prestige brand in SEO field.
None better than one, I understand that you are in need of a whole system of learning and doing SEO system. – Optimizing search engine, and then we can:
Have a firm SEO foundation

Get a hold of all essentials in SEO web

Understand thoroughly problems, know what you've known and what you are lacking
With 8 chapters including things in SEO web that you need to know, I can ensure that this article will provide you a firm SEO foundation.
Let's get started!
Chapter 1

: Basics about SEO
Before starting to learn the techniques and methods of learning web SEO 2019, let's start from the most basic knowledge of SEO.
Chapter 1 of this SEO guide will help you understand the whole concept of SEO as well as how search engines work.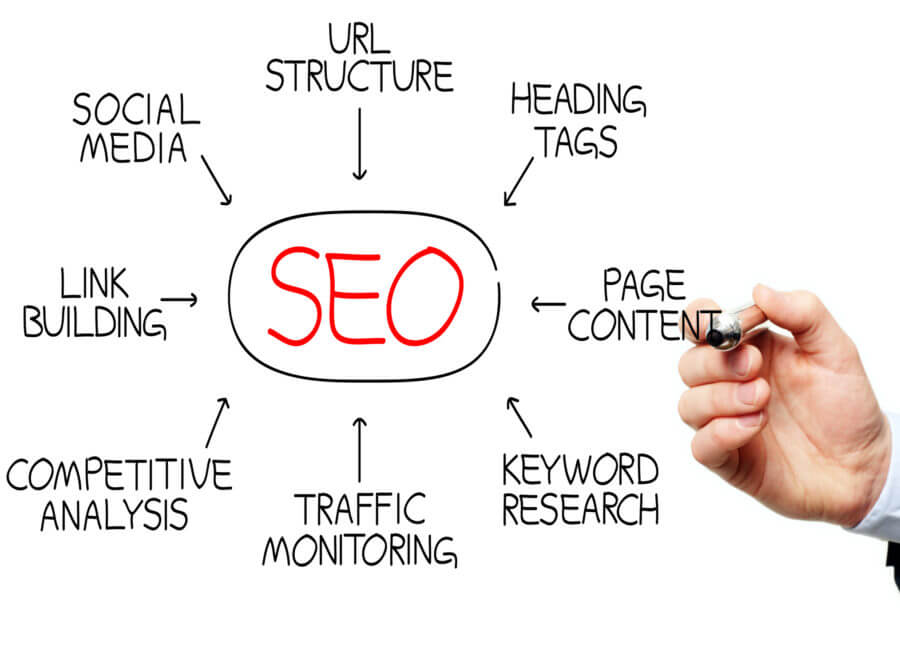 WHAT IS SEO?
SEO is a short form for Search Engine Optimization. It includes a set of methods to help improve the ranking of a website on the search engine results page – SERPs (mostly Google).
The higher the rank of the website on the SERPs page is, the more access it will have.
SEO first appeared in the 90s when search engines were first known. Today, web SEO has become an essential marketing strategy and a strong-going field.
If you want to learn about SEO, you should prepare both psychology and skills to be able to perform tasks that require creativity, good technical and analytical skills. Each technique will target different goals, however, the common thing is to get the highest rank on the Google results page.
To simplify, SEO is about optimizing the right website so that businesses can reach the right leads.
To make a good SEO, your website not only needs a perfect structure or good technical foundation, but the content on the web must also have good quality and be optimized to suit the needs of readers.
And of course, this content must be extremely impressive for other websites to be willing to share your article and link back.
IS SEO WEB DIFFICULT?
Search engines like Google, Bing, Yahoo! and other sites rank on the SERP page based on different ranking algorithms.
Can we identify these algorithms? Yes and no!
Let me make it clearer!
Google uses more than 200 ranking factors. Although you already know quite a few of them such as:
Quality content

Number and quality of backlinks

Techniques to increase page load speed, …
But many other ranking factors remain confidential and no SEOer can claim with certainty that they can grasp all of these factors.
Of course, you don't need to know all the factors to rank your website. To understand what web SEO is, imagine it as a bowl of soup.
3 important factors in SEO web:
Bowl: the techniques behind the site (SEO technical and onpage SEO) – without the proper bowl, the soup will spill over the table, right?
Soup: the content of your website – that's the most important part. Poor quality content makes the site rank low.
Spices: the quality backlinks – increase the authority and credibility (authority and trust) of the website – the final ingredient to make your SEO soup perfect.
Internet users use search engines when they are looking for information, products or services. And you will want your business to appear when users search for information related to your products or services.
It doesn't matter whether you're selling products, services, blogs or anything else, web SEO is a must for users to find your business!
If done properly, web SEO will improve your site's ranking in search engine results pages (SERPs – Search Engine Result Pages). Higher rankings mean more traffic to your website, which in turn brings conversion value.
In short, if you want to succeed with your website, you need to do SEO.
HOW TO LEARN SEO EFFECTIVELY?
If you are wondering how to learn web SEO in 2019, we have a simple answer for you: You will need to do a lot of research and practice.
The good news is that you can easily find tons of free information on the but you should choose and apply it wisely. In addition, you can attend SEO training courses to update the latest knowledge!
Basic SEO terms:
4 main pillars in web SEO: onpage SEO, offpage SEO, Entity and Technical SEO
3 schools of SEO: white hat SEO, black hat SEO and gray hat SEO
1/ Onpage SEO – Offpage SEO – Entity – Technical
SEO Onpage: All the optimal work is done on your web to tell Google and users that: "How good is my website"
Offpage SEO: All optimization work is carried out on "other sites" to tell Google and users that "How good are other people talking about my site?"
Entity: Build and connect discrete information into a unified cluster, helping Google identify websites that represent real businesses in the online marketplace.
Technical: How to make content on your site crawled and indexed easily by search engines.
Onpage SEO (on-site):
Onpage SEO includes optimization techniques implemented right on the website itself to increase rankings – from content optimization to technical aspects such as:
Keyword research: Which words are potential customers using to find information about your products or services?
Meta description: Preliminary description of the page content and telling users to click on the article on the website
Optimize page titles (title): Set attractive titles, contain keywords and stimulate readers to click on the page to learn more
URL structure: Make sure the link of the article is short, easy to remember and matches the content on the URL itself.
Content: Provides quality content and is appropriate for the purpose of the user's search
Structured data: Providing structured information helps Google bots understand website content better.
User experience (UX): Ensures good site navigation and a positive experience for web visitors.

… and many more that I will mention in chapter 3 of this article.
Offpage SEO (off-site):
Offpage SEO includes all the activities you can do to improve web SEO authority through backlinks from other websites. There are many ways for you to create backlinks:
Deploy email outreach

Write guest blog

Post on social networks

Collaborate with influencers

Content traces are valuable, let people love and point the link back to your site
… and many other ways that I will mention and guide you in chapter 6.
As for Entity and Technical, I will explain more in the next chapter.
2/ White hat SEO – Black hat SEO – Gray hat SEO
The terms "black hat" and "white hat" originated from Western movies, like "bad image" and "good image". But don't take these two concepts too serious.
There is no such thing as completely ugly, neither is there a whole good thing. These two SEO methods have their own advantages and disadvantages suitable for different areas and goals of the business.
Black hat SEO:
Black hat SEO uses tactics, techniques that do not require obeying Google laws. To be frank, sometimes it is immoral, in order to get the results you want (for example, better rankings).
SEO Black Hat is designed to manipulate search engines and rarely focuses on user experience.
Black hat SEO techniques can get your site to the top of the SERP in a short time, however, search engines will sooner or later discover and your site will be penalized and completely removed from the SERP.
White hat SEO:
White hat SEO applies tactics, website optimization techniques that are recognized by Google to bring users the best search results. With white hat SEO, you put users first.
White-hat" SEO is a long-term and proper strategy designed to improve user experience with techniques:
Quality and relevant content

Overall site optimization

Link building
There is also a term called Gray Hat SEO – a less risky way than the "black hat" technique.
The gray hat SEO technique is not clearly defined by Google so you can get thousands of users to the site while not being penalized or losing your top one day.
At the moment, the SEO community is still arguing about which SEO schools to choose. This selection depends on the key factors:
Deployment time & effective results

Business areas

Short-term strategy – long-term
Chapter 2

:

Search Tools
In chapter 2, you will learn:
How search engines work

How people use them to find information

Commonly-used query types
We will find out the technical foundation behind Google.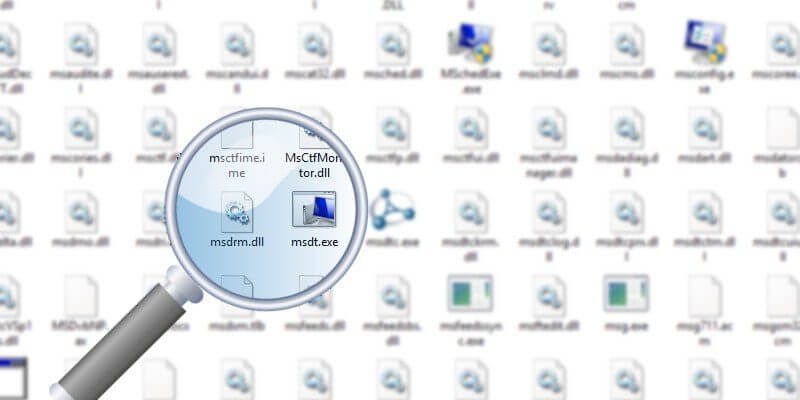 HOW DOES SEARCH ENGINE WORK?
These tools perform three main activities:
Crawling

Indexing

Picking the results
The process goes as follows:
Data crawling means thousands of small robots will scan all the sections, content, keywords, titles, links, images, … on the website.
Any data that can be found on the web page is crawled.
The "bot" will crawl throughout the nook, detect all the links on one site that lead to other sites.
Then they analyze those pages for new links repeatedly. The bot will crawl the entire internet regularly to keep updating new data.
When the site is crawled, the indexing will take place. Imagine the index is a huge catalog or a full library of websites from around the world. It usually takes between 1 and 10 days for a website to get indexed.
Tip: You can check which of your onpage pages are indexed by using this operator formula:
site:domain.com
Moreover, every time the site changes, the bot will scan again. Remember that only when web page updates are indexed, they will be displayed on search engines.
Moreover, every time the site changes, the bot will scan again. Remember that only when web page updates are indexed, they will be displayed on search engines.
Search results are important for both developers and users.
When Internet users start to search for information, the search engine will search the pre-indexed database and retrieve the suitable results.
It has a query-checking process for billions of websites based on different algorithms.
Search engine companies (Google, Microsoft, Yahoo!) keep secrets about exact algorithms to rank websites. However, many ranking factors have been "explored".
RANKING FACTORS:
Most of these ranking factors have been proven, but some are just speculations or even "myths". On top of that, some factors are more important than others.
You don't need to know all the ranking factors to learn web SEO, but it's better to have an overall knowledge, right?
One of the most important factors, a backlink profile is created based on the number and quality of backlinks leading to your site. Google has an approximate view of the website's authority. Each backlink is basically no different from a quote.
Some other important ranking factors include (in no particular order):
Usage of LSI keywords and keywords

HTTPS

Related backlink

Grammar and spelling

Authority / reputation of the website

Social share

Website domain age

AMP

Page layout
Ranking factors can be divided into on-page SEO factors (including technical SEO) and link building or off-page SEO.
THE WAY PEOPLE USE SEARCH ENGINES:
In short: The main point of SEO is that it is both user friendly and search engine friendly. If you invest all your money and time in SEO techniques, this is great.
But if user interaction is poor, your location may be affected. User experience is always a top priority.
Interactions with search engines have evolved over the years. However, the steps remain the same:
Users are in need of a solution, information or answer

They enter demand as a query (keyword) into the search engine

See the first result appeared

Click on one or more results

Browse through the website to find the answer

Browse through more results on search results page 1 and / or change the search query, if the answer is found.
HOW DO WE CATEGORIZE SEARCH QUERIES?
There are 4 types of search purposes:
Directional

Find information

Deal

Commercial survey / review
SERP UPDATING:
Most websites around the world are being updated daily, weekly or monthly. This proves that the internet grows every day.
As new websites emerge and the search engine innovates to index, natural search results may change.
Another very important factor is that the Google algorithm is constantly changing. Minor edits may not cause anything significant, but a major algorithm update is no different than an earthquake.
What I'm trying to say is: even if you are the winner – top # 1 Google, your position can be replaced by your competitors one day.
SERP FEATURE:
The SERP Feature includes all results displayed on the SERP search results page, not the Organic Search results.
There are about 16 different SERP features you will see on Google's search results page:
Why should you care about these features? Because it affects users' behaviors when they see the SERP. Because users have found the answer right on Google itself, in many cases the CTR of the top websites is lower than usual.
The first result that appears before the top 1 is Google's top 0 – featured snippet, with all the most condensed information, so you won't need to look at other results.
Chapter 3

:

Onpage SEO
To implement onpage SEO you need a fairly long checklist of work to be done.
A few years ago, onpage SEO mainly performed optimally meta tags, content and titles. However, if you want to learn SEO web in 2019, you will find there are many more interesting things and onpage tools.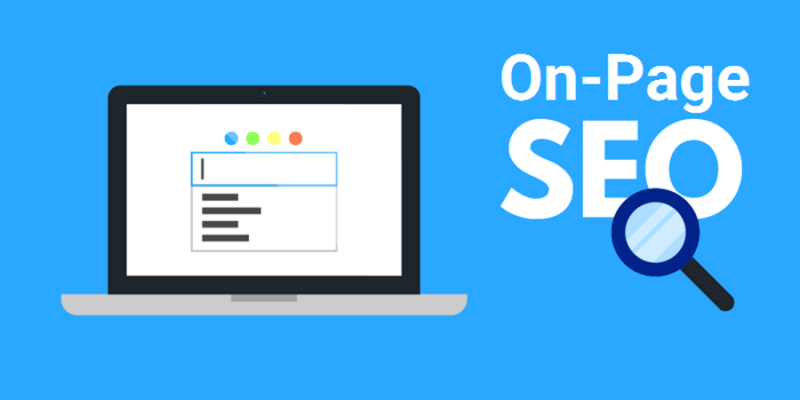 Let me dig in this issue:
Search engine algorithms are becoming more sophisticated than they were in the days when just cramming mountains of keywords into content, titles and descriptions is enough to achieve high rankings.
If you want to learn web SEO, you must learn to innovate with modern SEO. One of the biggest improvements of search engines is that they consider human factors, in other words, user engagement.
META DESCRIPTION:
Meta description is a short piece of information displayed on Google results page. It helps summarize the site content for users and bots to understand briefly about the content they are about to access.
Titles and meta description tags contain keywords that do not directly affect your rankings BUT they still strongly influence CTR and user interaction in general.
Therefore, they are still very important for web SEO.
There are many tools and plugins (for example, Yoast SEO for WordPress) that analyze your content using key keywords in meta titles, meta descriptions, headings, overall keyword density, alt attributes of images. and many other things.
Yoast SEO tool offers a lot of suggestions for optimization, but it's hard to follow these checklists when it comes to the human element.
Make sure you consider both search engine optimization and user experience when creating meta tags.
1/ Find out what users are looking for
Are you planning to write about a topic that people are looking for?

Are you sure your views are different and unique?

Can you write better new content updates for the topic?

The time you publish the article is appropriate?
These are big questions before you start writing, whether it's a blog or a landing page.
There are many ways to find answers to these questions.
Keyword research is a mandatory part. I will specifically guide how to research effective keywords in chapter 5.
2/ Title Tag and headlines
Do create a great title tag, meta description and headlines.
Your main SEO keyword still has to be, so that users know what your site is about. Use meta descriptions to emphasize the call to action (CTA).
Convince both users and search engines that your site is the one that is worth clicking.
Remember: Always pay attention to user interaction, so don't overstate the truth by using the nonsense words.
Learn how your competitors do, learn from them and develop content optimization strategies for these keywords for your website!
Quick tips for title and title tags:
Google allows up to 70 characters of the title to be displayed and up to 155 characters of meta description (updated in May 2019).

Make sure to use the correct <h1>, <h2>, <h3> structure, so that the post is well structured and increases readability.

Check in advance search results with tools like our SERP simulator (image below), SEOSiteCheckup or plugin for WordPress.
3/ Use SEO-friendly URLs
Avoid using dynamically generated URLs with confusing characters:
https://hudareview.com/2019/post318e7a349f6
Select the URL to show the content of the page:
https://hudareview.com/instantagency-review/
If you use WordPress, you can install permalinks in general settings.
SEO experts and bloggers say that short URLs get to the top easier. I think it depends on the issue of user experience. However, this does not mean that a 20-word URL will be fine!
4/ Diverse types of contents:
Do you want to attract users to the website? Use images, infographics, charts and videos. They help reduce bounce rate and increase interaction.
Optimal checklist:
Optimize images by naming images without mark, related to the content of the image, optimize the alt tag for images

Embed videos, charts into posts
5/ External link and internal link
Using external links gives Google a signal that your topic is appropriate.
Make sure your links lead to relevant pages and authority pages.
Internal links are a perfect way to promote your articles or other website sections. Deploying internal links helps users access the page more easily to the information they are looking for, thereby making the page more interactive.
Internal links also help support Google bots to understand web structure.
Quick tips:
a) External links may not directly improve your rankings, but they should be used.

b) Use up to 2-3 internal links, depending on the length of the article.

c) The Google bot will scan these links, so don't try to cheat and be careful if the links are broken.

d) Follow the topic cluster model for internal links

Let everyone interact
You think: Great content will viral itself and be known to everyone?
Nowadays, everyone becomes more lazy, so social share buttons must always be on your website.
According to BuzzSumo, the percentage of social sharing has dropped by 50% since 2015.
Besides Facebook, Twitter or LinkedIn, consider deploying more specific and topic-related social networks, such as Reddit, Pinterest, and more.
Chapter 4

:

SEO Technical
SEO Technical usually requires the person who develops this technique to have at least some coding or web developer skills. But do not worry, if your website is built on WordPress platform, it will be very easy to optimize this part.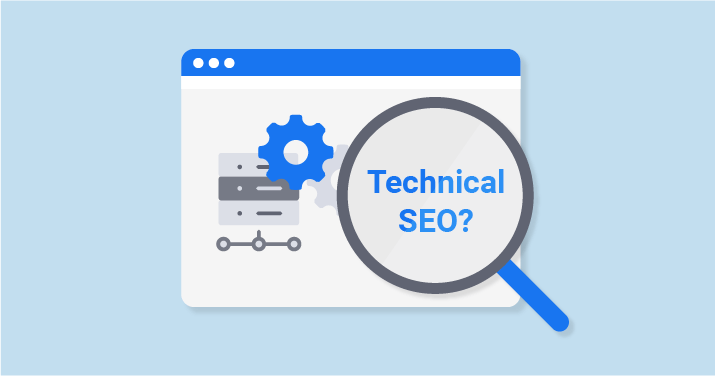 These are the most important Technical elements you should focus on:
1/ Install Google Search Console:
Setting up Google Search Console (webmaster tool) is one of the must-have tools when web SEO gets to the top of Google, helping you track and maintain the presence and performance of your website in Google Search.
This website administration tool will help you:
Analyze keyword rankings

CTR

Google Penalties
And many other useful data for technical SEO.
Other features include reviewing, evaluating content that is relevant to the mobile interface, submitting URLs you want Google to index, page errors, data structure errors, and links.
Quick tip:
All properties (websites) need to be verified in order to use Search Console's features.

Connect Search Console to Google Analytics.

How to verify your property (website) in Search Console
2/ Website speed
Page speed is one of the ranking factors that you should improve regularly.
If the website does not load and displays within 3 seconds, the user will leave.
Tips:
Speed ​​test in PageSpeed ​​Insights.

Optimize images, enable GZIP compression, compress HTML, minimize JS and CSS, and try to reduce server response time.

Quality web hosting plays a big part in website speed, so make sure to choose a reliable provider.
3/ Optimized for mobile phones
Optimizing your website for mobile display is a must.
The whole world is switching from using desktop to mobile. In fact, implementing a website that is not optimized for mobile devices will have a negative impact on your rankings.
Google actually released the Mobile First Index update in March 2018. Accordingly, Google will use the mobile version of the website to index and rank.
Quick tips:
Test your website's responsiveness in Mobile-Friendly Test.

Track your keyword rankings in mobile search results.

Make sure the mobile version of your website works smoothly.
You may also consider AMP. It has expanded HTML code with custom properties that allow static content to be displayed faster.
4/ Sitemap
A sitemap is a file that lists all the web page sections, making it easy for search engines to crawl your content. It can be said, sitemap is very convenient when you operate a large website with complex structure.
Having a sitemap does not mean that your rankings will improve. According to Google, the sitemap is beneficial but without it, the website will still not be penalized.
Quick tips:
Not all websites need a sitemap.

There are more types of sitemaps than just XML sitemaps.

Sitemap should not contain more than 50,000 URLs and cannot exceed 50 MB.

Put the sitemap in the root directory of the site
5/ txt
Robots.txt is a file telling bots of websites that you don't want them to access.
It helps when you don't want some unnecessary scripts, files or images to be indexed.
Robot.txt syntax:
User agent: * (example: Googlebot)

Not allowed: / (e.g. /images/pizza.png)
Quick tips:
Do not use robot.txt to hide content from search engines.

Crawler or malware robots will not violate robot.txt
6/ HTTPS and HTTP
In 2014, Google announced it would increase the rankings of HTTPS / SSL websites. Currently, we all know that criteria only slightly affect rankings.
However, security is a strong psychological factor.
For example, Google Chrome, is labeled as an insecure website because it is not encrypted using SSL, and it interferes with user interaction.
7/ Normalize URLs / IPs
In general, IP normalization is very important when a website is indexed under both its IP address and domain name.
URL normalization means: https://hudareview.com and https://www.hudareview.com/ will be the same URL.
Chapter 5

:

Content and SEO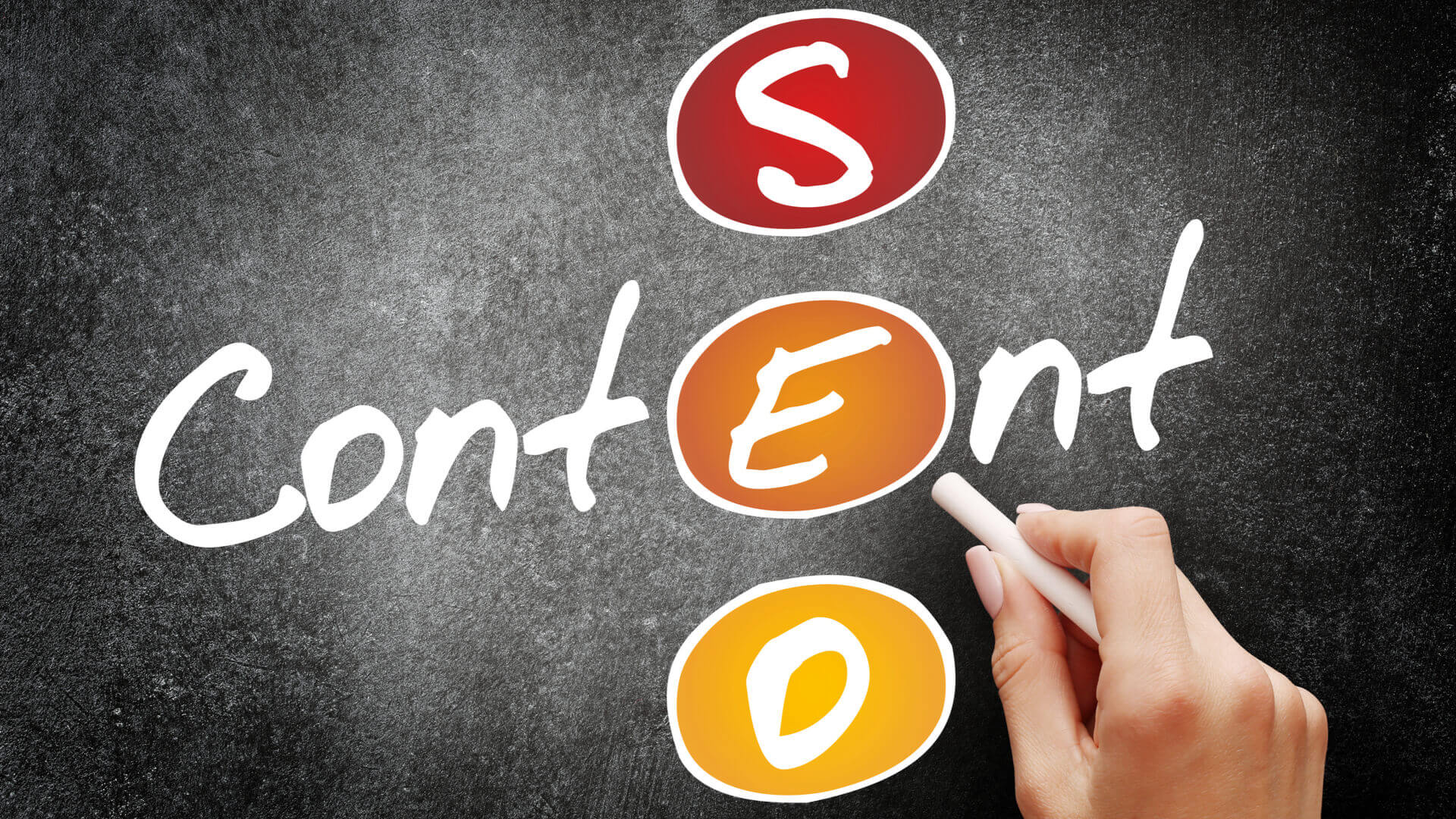 Are content and SEO two separate term or an ideal couple?
There is a common opinion among some marketers that perfect content does not need web SEO.
That's a mistake!
And I will show you why.
Seriously, can you imagine a website that is perfectly optimized with content that nobody will read?
Some people still believe that:
SEO web is for search engines.
Content is for users.
Wrong! Content & SEO always works together. You create unique content and all along optimizes it for search engines and viewers. This technique is sometimes referred to as "SEO content" or "SEO copywriting".
What content should I create?
This is the first and most important question.
The answer (at least in theory) is simple: Unique content.
Creating fresh, engaging and engaging content is a great start. Content and SEO must go hand in hand from the beginning. You can choose from different types of content:
1/ Blog
Good blogs have the ability to attract users to e-commerce websites, businesses or professional service providers.
Tips:
Be the original, not a copycat. Writing unique content is always a prerequisite for blogging.

Do your own research and use new data

Length is not everything, it's quality and value for readers that matter.

Be consistent in the content to create a strong personal brand

Collaborate with companies and influencers
2/ Product page
High-quality product pages should be the top priority for every online business.
Product pages are often used as landing pages for PPC campaigns, including AdWords remarketing or paid social media.
Quick tips:
When it comes to e-commerce, you need to clearly describe the product, how much it costs and how to buy it (CTA).

Use professional product images and write attracting descriptions

Website speed and UX are especially important
3/ Case study
Case study is introducing the world to how you do everything, share the interesting data you have collected, reveal what your customer satisfaction strategy is or how you failed to launch a case study. new product.
Perhaps the best thing about case studies is that they are always unique and bring new knowledge to readers.
Quick tips:
Spend time researching, preparing enough data and providing truthful and reliable information

If you are writing about your business, show people the spirit and humanity of your business

Do not use a forced voice, people are not interested in the tedious success stories
4/ Infographics
Everyone likes Inforgraphic! They are easy to share and easy to download.
Quick tips:
Infographics still have great sharing and linking capabilities, so make sure you can use both data and design flexibly.

Use only the most important data

Create a story, add charts or images

When uploading infographics as images, don't forget to write the transcript as the crawler cannot read the text in the images.
5/ Tutorial articles, how-tos, tips & tricks
Tutorial articles are often seen as part of blogging.
"Instructions on…" And "How to … " are the catchy titles. You can write tutorials or instructions, but keep in mind that there are thousands of similar articles.
However, do not copy others, please provide tips & tricks with competitors.
Quick tips:
Design your own videos or at least use your screen shot videos and screenshots.

Reach the product owner or seller to be able to get a backlink or share their social media files.

If you are writing your own product guide, place the guide on the product's landing page for more traffic and an internal backlinks.
6/ Video
"Highly interactive, social share, likes, backlinks, many leads and conversions."
These are the biggest benefits of using video contents. Videos can increase conversion rates by 80%.
Quick tips:
Write the scripts first, then proofread and film.

Prepare some budget for hardware as well as editing software or to hire a professional video editors.

Post translations, subtitles

Develop a marketing plan or at least plan basic advertising activities to ensure the time and money you've invested.
Of course, you don't always need to create your own videos. You can share or embed videos made by an inside expert!
It can enrich your content and make readers stay longer on your site.
7/ Ebooks
Ebooks are often used to generate leads.
Usually, B2B (business to business) pages will require an email address to download ebooks, but some B2C (business to customer) sites that do the same.
The readers do not naturally leave you information. You have to provide readers with good and quality ebooks.
Ebooks are usually in PDF format and contain a long piece of content.
Quick tips:
Write it like a true book: excellent topic, catchy title, with preview, trustworthy author, accurate word-editing and eye-catching design.

Drive users to download: use an ebook with unique content and special tips not found on your website or found in competitors
WHAT IS AN IDEAL LENGTH OF AN ARTICLE?
A few years ago, when doing SEO, by stuffing keywords into the article, you can top easily.
Somehow, this way of SEO has reached its peak, when there are almost hundreds of almost identical articles with the same keyword.
Creating content for its own sake is no longer effective.
If you write an article, you need to pay attention to the reader.
Posts must start with the title, opening paragraph, type of content and most importantly the overall content structure. Use exact <title>, <h1, h2, h3, …> and other HTML tags.
When it comes to time, posts with an average reading time of 7 minutes are ideal.
When it comes to web SEO guidelines, there is a lot of research. Most of them prove that longer posts rank slightly better.
HOW TO DEAL WITH DUPLICATE CONTENT?
Sooner or later we will all have to write down a few words that we have mentioned in the website.
If there are too much duplicate content on your site, you can use 301 redirects or the rel = canonical link section.
You can learn more on the Google Search Console help page.
The algorithm Google develops will distinguish whether you are performing an iterative action on purpose or a natural part of new content, so stay calm.
If you are thinking of copying the content of others, you can stop reading this web SEO guide. I absolutely do not support stealing content from others. The risks, not to mention the costs, will be huge. Google will definitely penalize and remove your site from search results.
A popular tool for plagiarism detection is Copyscape. All you need to do is enter the URL of the article and search.
Don't try to copy them, try to create your own unique content and optimize it perfectly.
Soon, you can start promoting.
Chapter 6

:

Keywords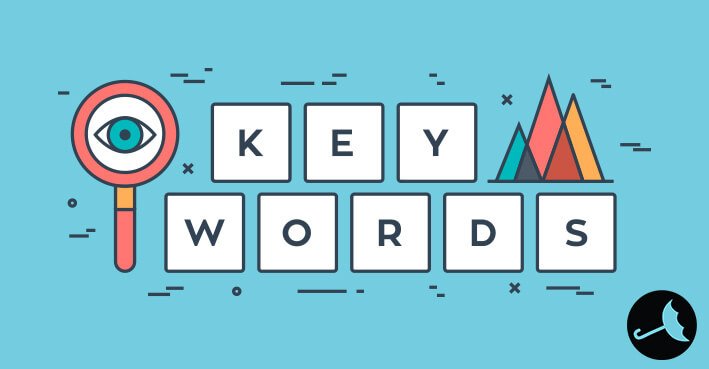 Keyword research is one of the basic SEO tasks.
In this chapter, you'll be taught how to find your niche and how to find profitable keywords that you can rank for.
Creating content without keyword research will not be successful.
Content that is not properly optimized will not gain rankings and site traffic will be low.
You need to know what keywords can help you increase access to target and implement them
KEYWORD INDICATORS
Previously, content creators only researched keywords to find keywords with high search volume and then stuffed them into content to deceive search engine algorithms, to ensure high rankings in natural search.
This is no longer useful because keyword research has become so much more complex!
These days you have to work with more metrics, considering the actual Google RankBrain and SERP algorithms you intend to rank.
GOOGLE RANKBRAIN
RankBrain is a component of the Google algorithm based on artificial intelligence that helps Google understand the intent behind the search query and deliver the most relevant results thanks to machine-learning system.
Keywords are associated with high search volume and low keyword difficulty – an ideal combination of the three most important elements of keyword research.
We call it the Tripod Rule in Keyword Research – because these three elements represent three feet. As soon as you grab one of the legs, the tripod will collapse.
Unfortunately, it is not always easy and you need to find a balance among these factors.
1/ Long-tail keywords compared to Volume
Start by searching for the long tail keyword or the middle tail.
Long tail keyword has a lower search volume but has a great potential for conversion
Visitors who find you via long tail keywords will interact with your content more and have a higher conversion rate from them.
Because the query is specific enough to find truly relevant results. And you will want to be at the top of the relevant results.
The biggest downside of long tail keyword is that the average monthly search volume is quite small. Sometimes, the volume of these keywords is lower than 100 monthly searches.
That's why you need to find the right balance and figures called Keyword difficulty will help you achieve this.
2/ Keyword Difficulty
When you find the keywords you want to rank, you will need to assess how difficult it is.
Keyword difficulty is a very useful metric that will help you with it.
Keyword Difficulty is usually expressed on a scale of 0 to 100. The higher the score, the harder it is for the SERP to rank 1.
There are many keyword research tools on the market for keyword difficulty calculation.
The values may vary – the same keyword but 30 points for the tool while 50 points for the tool.
That's because calculations are based on slightly different metrics and algorithms. It is important to compare results in the same tool.
3/ Search Intent
SERP analysis is a very important part of keyword research. It will assist you to find out:
How can you compete against sites in SERP 1?
Search intent behind the keywords you want to optimize
By looking at the SERP, you can determine the intent of behind a user's search query. If you're looking for "home-made pizza", you don't want to order a pizza.
Always keep this in mind to not optimize the wrong keywords.
There are 4 different types of search intent:
Navigate – search for a specific website / brand ("google", "youtube", …)

Information – looking for general information ("how to brew coffee")

Transactions – users want to buy something online ("buy reputable iphoneX")

Commerce – user performs research before deciding to buy ("Iphone X or Iphone XS")
If you have a pizza recipe blog, don't you need to rank # 1 for the keyword "pizza" (with over 4 million monthly searches globally)?
Take a look at the SERP of the keyword:
If you don't intend to compete with Piza Hut or Domino, then ranking #1 for "pizza" is useless.
These types of keywords are very attractive, but in many cases they are irrelevant to your niche.
Moreover, they represent only a few of all searches around the world. The majority of searches are long-tail queries.
HOW TO NOT RESEARCH KEYWORDS?
Newbies and impatient content creators often find a keyword with high search volume on Google Keyword Planner or any other keyword research tool without paying attention to the other indicators.
As we explained above, finding an ideal keyword does not mean that you will choose keywords with high search volume.
Another mistake is misinterpreting the data. "Competiton" scores in Google Keyword Planner (GKP) and keyword difficulty index are often confused and misunderstood.
The "Competiton" in GKP represents the level of competition in Google AdWords – not the difficulty level to rank for that keyword.
Avoid keyword stuffing
Another thing you should avoid at all costs is keyword stuffing.
Keyword research is no longer about finding an ideal keyword and using it as much as possible.
Instead, choose a focus keyword and use it in:
Heading

Title tag and meta description

Opening paragraph

Body (only need to repeat a few times is enough)
Google has evolved and Google really understands what content is about.
If the content is well-written, comprehensive and user-friendly, you can really rank for keywords you don't even use in your text.
Instead of using the same keyword multiple times, try searching for LSI keywords.
LSI (Latent Semantic Indexing) keywords are semantically relevant keywords with the main head keyword.
LSI keywords often change based on current search trends and it will be good if you add these keywords to the content of the article. You can use LSIGraph to generate a variety of useful keyword ideas.
Chapter 7

:

Link Building
In chapter 7 of this Google SEO web guide to the top of Google, I will guide you in details about link building. This is one of the most important aspects of search engine optimization.
Link building is your website getting links from other websites.
From a technical perspective, backlinks are hypertext links that serve as a navigation between web pages.
Links collected by search engines allow them to index web content.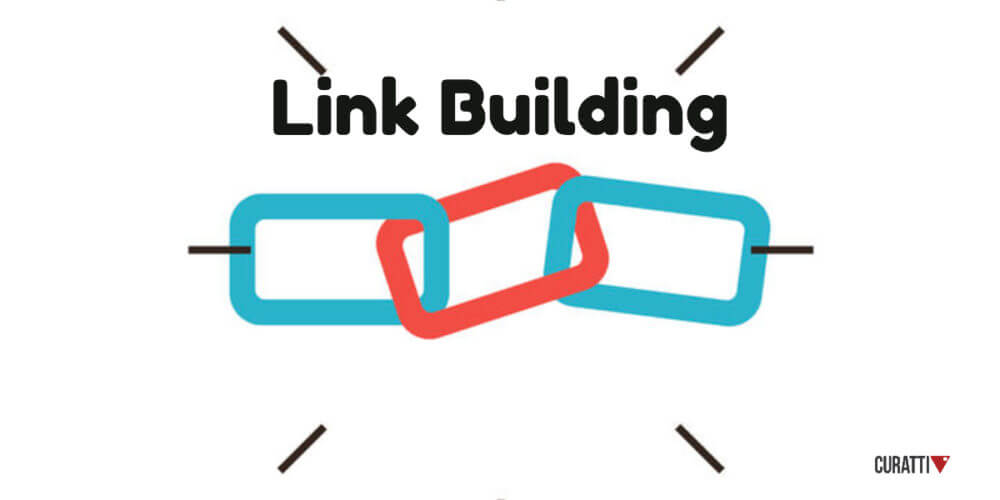 WHY IS LINK BUILDING IMPORTANT?
Search engines use links to discover new sites and to overall rank a site on the SERP.
In other words, they discover new content and determine the authority of a website based on authority passed from outside sources.
The backlink profile of a website is one of the most important ranking factors.
When Google introduced PageRank in the 1990s, the number of backlinks pointing to websites was used as an important measure of overall rankings.
The more links you earn, the better your rankings are.
But because this can be easily overused, Google has updated a number of algorithms that focus on penalizing shady link building techniques.
Today, link building is no longer about the number of backlinks, but mainly about the quality and relevance.
TYPES OF BACKLINKS:
Generally, there are 2 types of backlinks:
Do-follow backlink: converts the power and authority of the linked site to the linked site. This flow of power is called link juice
No-follow backlink: do not give any power or credibility to the linked sites. No-follow backlinks have gawnsther HTML rel = "nofollow" notice the robot doesn't care about the linked website when scanning through the web.
ANCHOR TEXT
Anchor text is a visible piece of text that when you click on the hyperlink will redirect to a new website. Besides, anchor text also has another name is link label, link text, or link title.
If there are many pages linking to your website using the same anchor text, your website will rank highly for these terms in search engines.
You are thinking … All you need is a lot of backlinks pointing to the website with anchor text which is also an SEO keyword … However, it's not that easy!
An over-optimized anchor text file may result in a penalty from Google. It is better to choose natural anchor text than try to artificially refine them.
There should be a balance between the following 6 types of anchors:
SEO keywords

Trademark

Branded terms

Generic anchor text

URL bare

CTA
THE QUALITY OF BACKLINKS:
Google super carefully checks the quality of the backlink pointing pages about your website:
Domain Authority (DA): the authority of the domain name

Page Authority (PA): the authority of a particular website

Data on other link profile quality
A few figures from Moz and Majestic can help us to approximate these values:
Moz Page Authority (PA)

Moz Domain Authority (DA)

Majestic Trust Flow (TF)

Majestic Citation Flow (CF)
The higher the index, the higher the quality of the backlinks are.
When we look over Majestic "Trust Flow" and "Citation Flow", we will get another review of links.
Trust Flow indicates that websites linked to a trusted seed site have a higher Trust Flow score, while sites that may have some suspicious links will see a lower score. much.
Citation Flow predicts the influence of a URL based on the number of websites that link to it.
LINK BUILDING STRATEGY
1/ Guest Posting: Guest posting is probably the most popular link building technique.
The way Guest posts is simple: You write a post and post it on another website. The site will receive free content and you will receive a free backlink. Win-win, right?
And of course, the rest depends on the quality. If you want a good backlink, you need the best guest post possible.
2/ Backlink of opponent
A time-consuming, but still effective, backlink strategy is finding effective strategies with others.
Check sites that point backlinks to your competitors, then create better content and contact the admin of those sites to have them link to your site instead of your competitors.
OTHER LINK BULDING STRATEGIES
Link building based on super cool content: Creating cool and high quality content will attract backlinks, socail shares and referral traffic naturally.
Social backlinks: Share your content on social networks like Facebook, Youtube, Twitter or Pinterest, Linked In and participate in discussions with people about the topic of the article.
Broken link building: Find sites with broken links and give them your article to replace that broken link.
PR Newspaper: articles about the business brand written by experts and published on reputable sites will give you high quality backlinks, but the cost for this section is quite high and you need to find suitable pages. with your field.
Buy backlinks from websites in the same field
Backlinks from forums, question and answer sites, top lists, comments (most of these backlinks are usually in the form of no-follow or low quality)
Building satellite site system Private Blog Network (PBN)
BLACK HAT TECHNIQUE AND GOOGLE PENALTY
Paid backlinks and PBN links are another way to build links but they are considered black hat SEO (or gray hat) making it easy for Google to detect and penalize your site.
On the other hand, these techniques are quite effective. You just need to be extremely careful and think about all the risks that can occur before going the black hat path.
Google Penalty – Google Penalty
Google updated this algorithm from April 2012 to detect and penalize bad links, spam or low quality.
However, if you have spam or low quality backlinks that you didn't create, don't panic!
Google understands that not all bad backlinks are created on purpose and usually, the worst case is that it will ignore those backlinks.
If you want to be sure, you can still reject such backlinks in Search Console.
Best practices
Perform link building regularly, don't just get inspired to do it once and then rest

A few high quality links are much better than a bunch of low quality links

Allocate natural anchor text density

Avoid backlinks from poor quality spam sites

Trying to get backlinks from high ranking sites will bring you referral traffic.
Chapter 8

:

SEO tools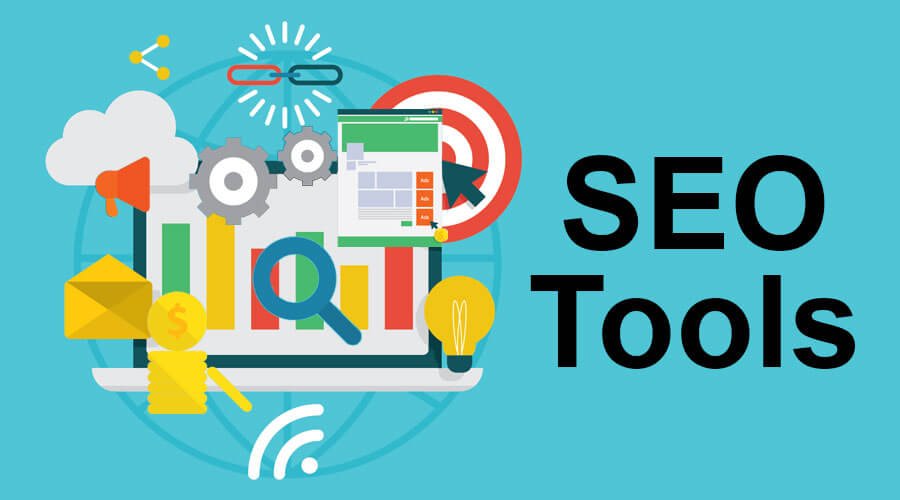 AHREFS:
You must have heard about Ahrefs if you're in SEO field.
It can be said that Ahrefs is an extremely powerful tool and when evaluating the level of website crawl in the world, Ahrefs is second only to Google!
Because of this, Ahrefs is famous for its ability to help you analyze competitors (especially check the amount of backlinks of competitors).
Some other useful features include:
Check and analyze website content, keyword

Check the viral contents by checking the interactive index from social networks

Keyword research

Estimate the amount of traffic to the website
YOAST SEO:
Yoast SEO is one of the must-have plugins of any website using WordPress. By recommending page optimization guidelines, website articles, Yoast SEO gives you a clear view of how your website is displayed on Google.
In addition, the latest update of Yoast SEO has now added the ability to create XML sitemaps and even create Schema for the website to help you shorten the optimal time for your onpage.
Some useful features of Yoast SEO in suggesting edits:
Title (page title)

Meta description

Is there an index page or not?

Keyword target of the article
GOOGLE ANALYTICS
A free web analytics tool provided by Google, Google Analytics helps you track and report website traffic metrics.
It can be said that Google Analytics is used by almost all websites in the world.
Google Analytics helps you review, learn and evaluate user' activities on the website through the following indicators:
Session duration (length of session)

Pages per session (number of pages viewed per session)

Bounce rate (bounce rate)

Source of traffic accessing the website
GOOGLE SEARCH CONSOLE
Google Search Console was formerly known as Google Webmaster Tool. This is a free tool provided by Google that allows you to effectively manage the website and control the indexing and visibility of the website.
Specifically, Search Console helps you:
Require index search engine and troubleshooting index

Error message in website

Look at traffic data from Google (organic traffic) through viewing metrics:

Click-through-rate (CTR) of each URL

Keywords are often used by users to find you
GOOGLE TAG MANAGER
Just like Google Analytics and Google Search Console, Tag Manager is a Google's free tool.
However, in terms of functionality, Google Tag Manager is inclined to help you manage and attach tags (snippets, code or tracking pixels) on your website without having any knowledge or experience about code.
SEO POWERSUITE
SEO PowerSuite is a paid toolkit that many SEOers consider using. With many small tools integrated, SEO PowerSuite has almost every function needed for web SEO, including:
Audit and website optimization => Website Auditor tool (you can visually see the website structure, run a scan and check the website, export an analysis of TF-IDF)

Keyword research and tracking rankings => SEO Rank Tracker tool (review, evaluate keywords to help businesses achieve high conversions, build keyword maps)

Check your opponent's backlink profile, compare your current website with your competitors => SpyGlass SEO tool

Consider the possibilities of linking with the LinkAssistant tool
It can be said that SEO is a constantly evolving industry that requires web SEO people to take the time to update the techniques and knowledge regularly.
In this web SEO tutorial, I showed you a well-established SEO web knowledge system with detailed articles that you can learn more about. If you have any questions, feel free to ask questions below.
Hopefully the knowledge and experience I shared about web SEO will be helpful for you, wish you success in life.
14 MOST REPUTABLE WAYS TO MAKE MONEY ONLINE FOR NEWBIES
HOW TO SEO WEBSITE TO TOP 1 GOOGLE EFFECTIVELY AND SUSTAINABLY