Social Media Planning is currently the most effective strategy in the current technology era. Therefore, knowing and understanding popular social networking sites will help you a lot in the work of Social Media Planning.
Having the right social media strategy maximizes the extent that which other people can reach your brand.
In addition, choosing the right digital marketing channel will help you connect with the right and potential audiences. Thereby achieving the marketing goals set out.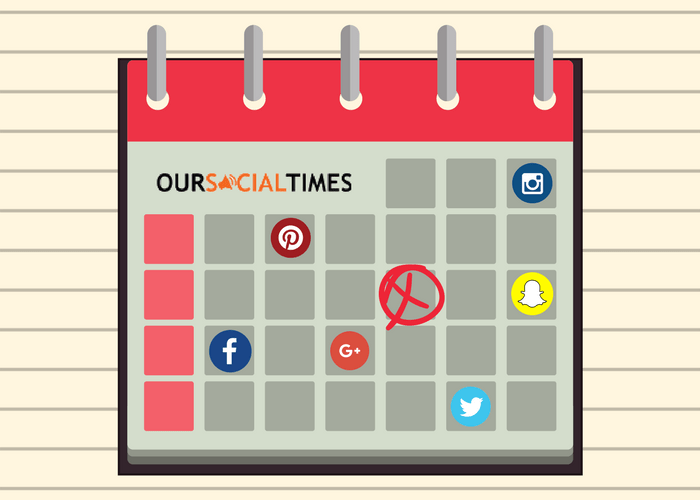 What is social media planning? Overview of social media marketing
Social Media Planning is a summary of everything you plan to do and hopes to achieve on your target social networking sites. This plan serves as a guide for your advertising action and tells you whether you are succeeding or failing.
Every post, reply, like and comment must be purposeful and measurable. The more specific your digital marketing strategy is, the more effective it will be. Don't make your plans so lofty and so vast that they cannot be reached or measured.
You can not ignore immediately implement communication strategies without first knowing what social networking sites should and should not do.
When evaluating the popularity of a few social networking sites to create Social Media Planning, people often rely on a few typical statistics such as:
DAU (daily active users) – the number of daily interactive users.
MAU (monthly active users) – number of monthly active users.
The higher the DAU/MAU (%), the better the connection between the platform and the users. However, at present, when there are many other analysis tools, this indicator is only relative for your reference.
Want to build effective Social Media Planning must mention Facebook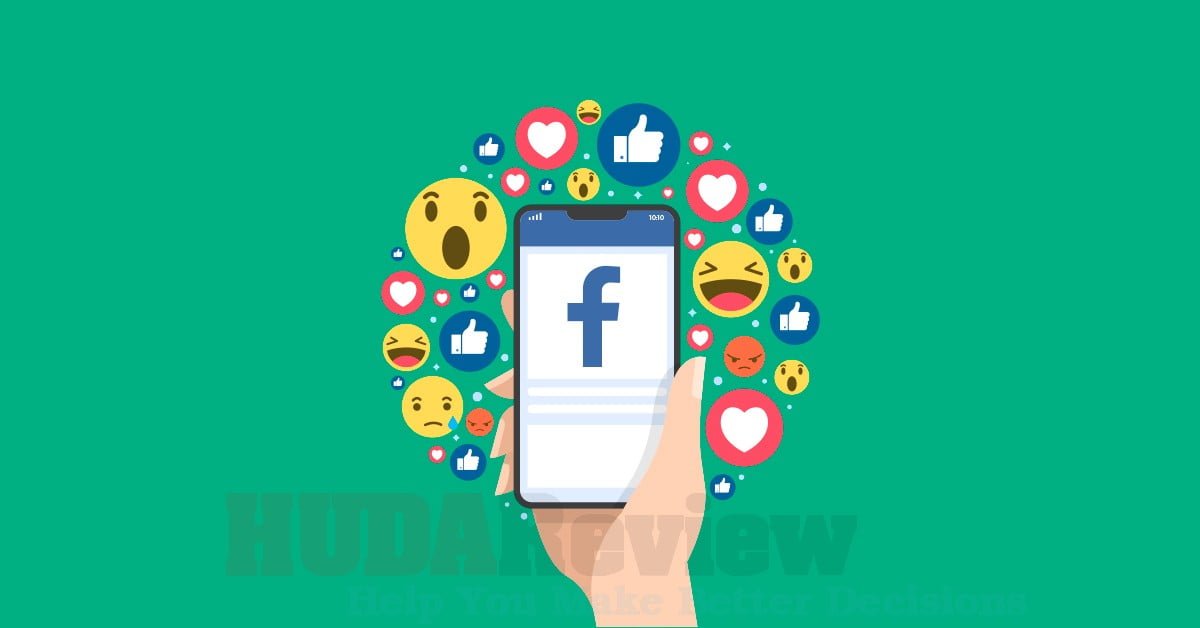 Facebook is the largest social media site at the moment with more than two billion people using it every month (2.23 billion MAUs to be exact). Or nearly one-third of the world's population.
More than 65 million businesses use Facebook and more than 5 million active ad units operate on this site. This makes your Social Media Planning bet on Facebook relatively safe and less risky when compared to other sites.
In addition, the way Facebook works is relatively simple and most of the advertising content formats including text, images, videos, online videos, or stories work well on this platform.
When you do Social Media Planning with Facebook, what you need to keep in mind is that the platform's algorithms will prioritize content that has the potential to create meaningful interactions and prolong conversations between people. User has links with each other.
As long as you meet Facebook's requirements for the resources you use for marketing, you can rest assured that investing in this website is not wasteful.
Another note for Facebook is to not forget to optimize the content to fit most mobile devices when 94% of Facebook users access this page via mobile applications.
Don't miss Social Media Planning on Messenger and Instagram – two equally popular social channels next to Facebook
Messenger (1.3 billion MAUs) is a part of Facebook with a focus on developing messaging and interconnected users on Facebook.
Since 2011, Facebook has developed Messenger into a separate application with many other features built into it. Social Media Planning on Messenger gives businesses countless new ways to attract and connect with customers in a more intimate, closer way.
Besides Messenger, Facebook also owns Instagram – one of the largest photo-sharing channels with 1 billion monthly active users.
Not only do you share images and videos as regular posts, but you can also share them as Stories, IGTV (for long-duration videos), and online Livestream. Social Media Planning on Instagram is considered an innovative and very potential step.
Because you have enough tools to create a business profile and tools to test and analyze the effectiveness of your digital marketing campaign.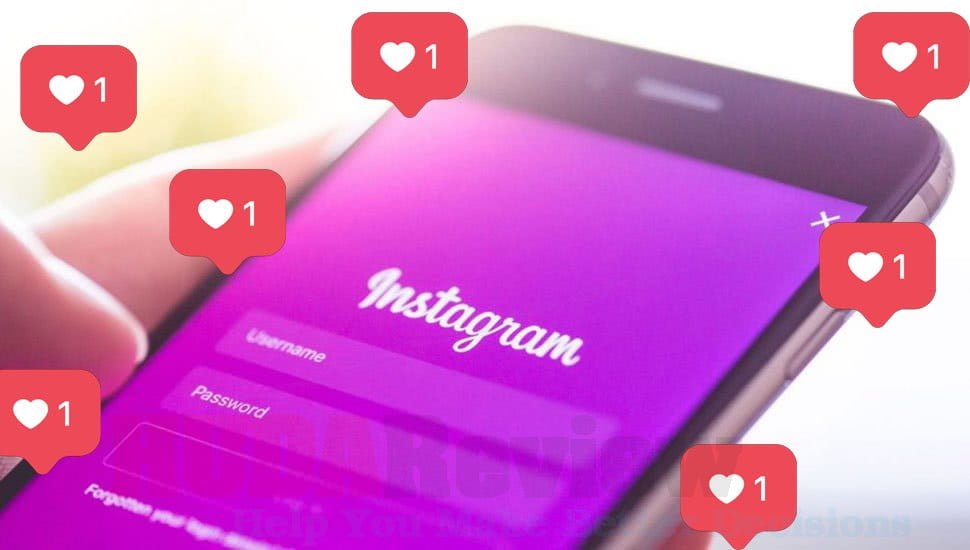 Social Media Planning on the photo and video-sharing sites is a potential opportunity
While Facebook and many other social networking sites still allow users to share photos and videos. When it comes to the strengths and specialties of sharing tangible content like photos or videos, they won't be able to rate as Youtube, Tumblr, and Pinterest.
Youtube is currently the largest video-sharing platform, where users spend billions of hours watching videos posted there every day. To start Social Media Planning, you can start by creating your own YouTube channel. Then create and post videos with useful, compelling content that many people like to watch, like, comment and share.
Besides being one of the most effective marketing channels, Youtube is also the second-largest search engine page after Google. Once you have the knowledge of digital marketing on Youtube and good practices, you will definitely help your business and your main website significantly improve SEO efficiency.
If Youtube is almost the hegemony in the field of video display, with Social Media Planning with images, you will have more options.
Specifically, Pinterest (250 million MAUs) and Tumblr (642 million MAUs) are all leading social media sites for sharing photos, videos, and audio, associated with a full range of levels from personal to professional.
These sites are both an opportunity for you to build a more professional image of your business, and an effective inspiration for marketers.
What other sites can businesses build Social Media Planning on?
TWITTER: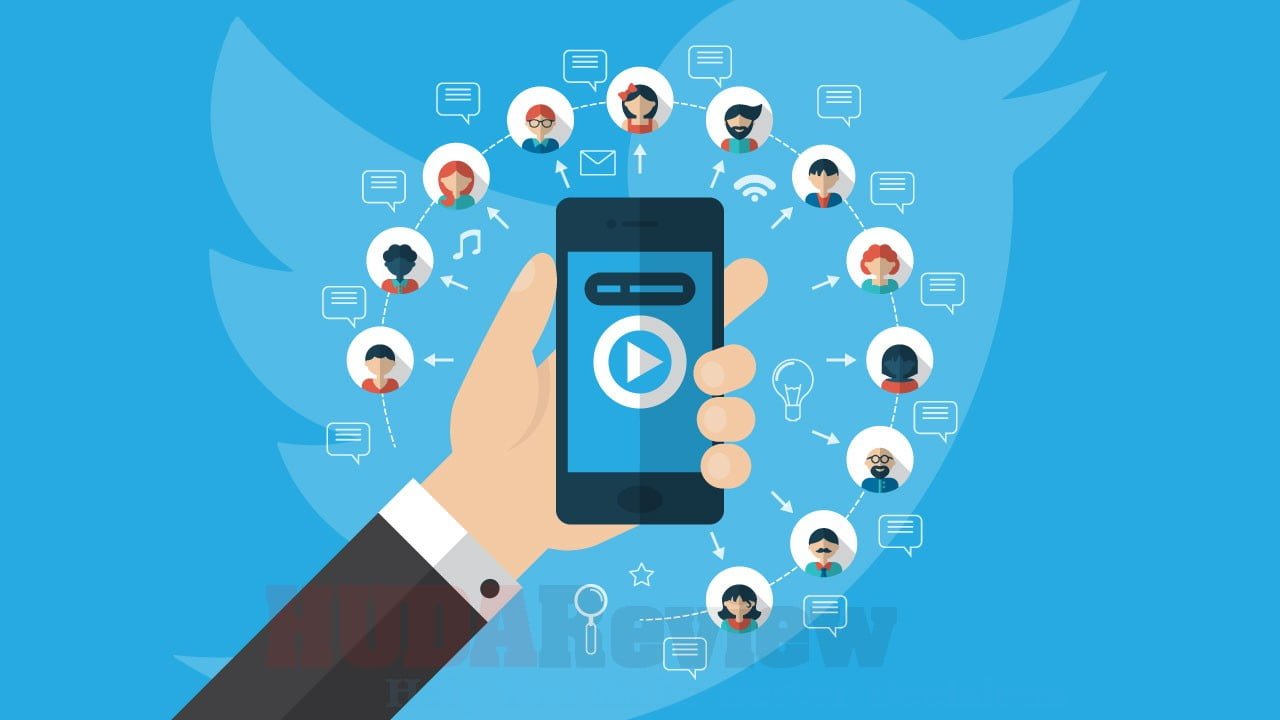 In contrast to Facebook, but somewhat inferior, you must mention Twitter – a social media site with 335 million MAUs. Twitter is a social media site that updates news on nearly everything in life, from entertainment, and sports, to politics, education, health, etc.
What makes Twitter stand out from most other social networking sites is that it focuses heavily on the instant exploitation of the information, the quickest update of what's happening.
Besides, another unique point of Twitter is that it only allows a post up to 280 characters long. Compared to Facebook, Twitter now has quite a lot of Social Media Planning tools to help businesses create and manage interactions, and connect with customers.
LINKEDIN: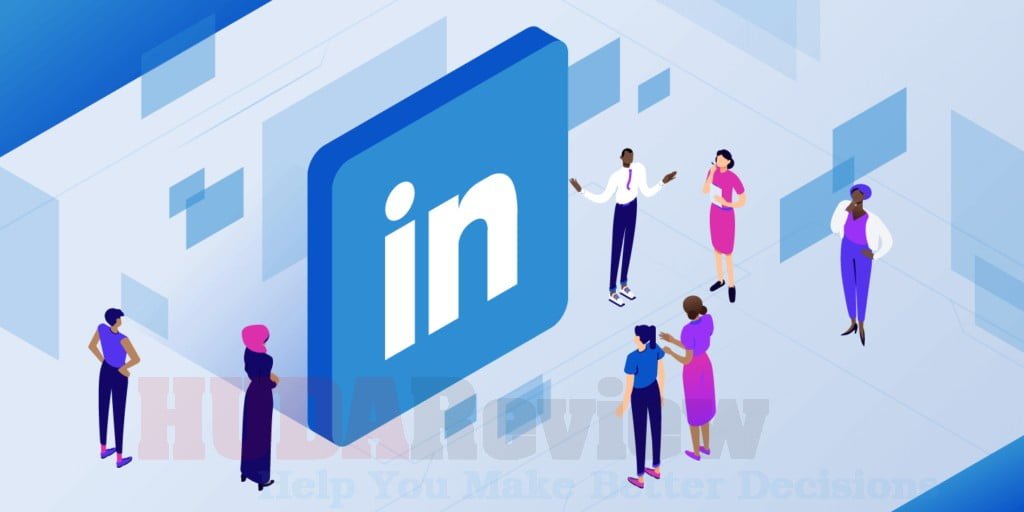 LinkedIn is also one of the thriving online communities with 294 million MAUs. LinkedIn is now not just a resume and job search page.
But has evolved into a professional social media site where professionals across a variety of industries share work content, connect with each other, and build their personal brands.
Not only is it the playground for professionals, and big businesses but young people also have high hopes that LinkedIn will be a place to bring many new job opportunities to them.
LinkedIn provides businesses with the opportunity to advertise. And do Social Media Planning by promoting the content posted, sending ads, and invitations to individual mailboxes, and displaying ads on the web interface itself.
In general, LinkedIn does not seem like the right place to advertise your products to end users. In return, it will be very suitable for businesses selling services, ideas, or B2B businesses.
Social Media Planning is applicable to other messaging applications
If you succeed in marketing on Messenger, then WhatsApp, Zalo and Viber are no longer a problem for you. WhatsApp is the most developed messaging app at the moment.
Also, the third-largest social media channel in the world with 1.5 billion MAUs (after Facebook and Youtube), used in more than 180 countries. Initially, WhatsApp was used for people to contact their relatives and friends.
Gradually, small and medium-sized businesses began to expand their business through WhatsApp. Similar to WhatsApp and other messaging applications, Viber – with 260 million MAUs – is also a potential choice for marketing strategies on social media channels.
Currently, in order to catch up with the trend of Social Media Planning. These messaging applications have developed many utilities for businesses such as developing typical stickers, community engagement, displaying required products in the shopping as well as providing other customer services.
Any solution for Social Media Planning in the Chinese market?
Because of the policies on controlling and blocking information on the Internet, most of the above social media sites are not licensed to operate officially in China.
This has created a significant barrier for businesses to access the planet's most populous market. However, it is not entirely impossible if businesses intend to expand their business in this country.
If not able to use the above channels, make Social Media Planning here. Businesses are forced to learn to familiarize themselves with the social media platforms built and licensed by the national government.
WEIBO – RENREN: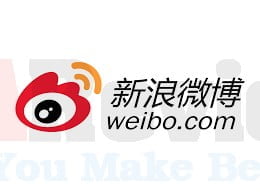 Sina Weibo is the largest social network in China with over 700 million DAUs, accounting for over 40% of total Internet users here.
The reason why the number of Weibo users is so high is that it has the features of both Facebook and Twitter on the same beautiful, user-friendly interface.
Besides Sina Weibo, Renren is also a "big man" with more than 500 million registered users, every potential to promote your brand to the Chinese market.
QQ – WECHAT: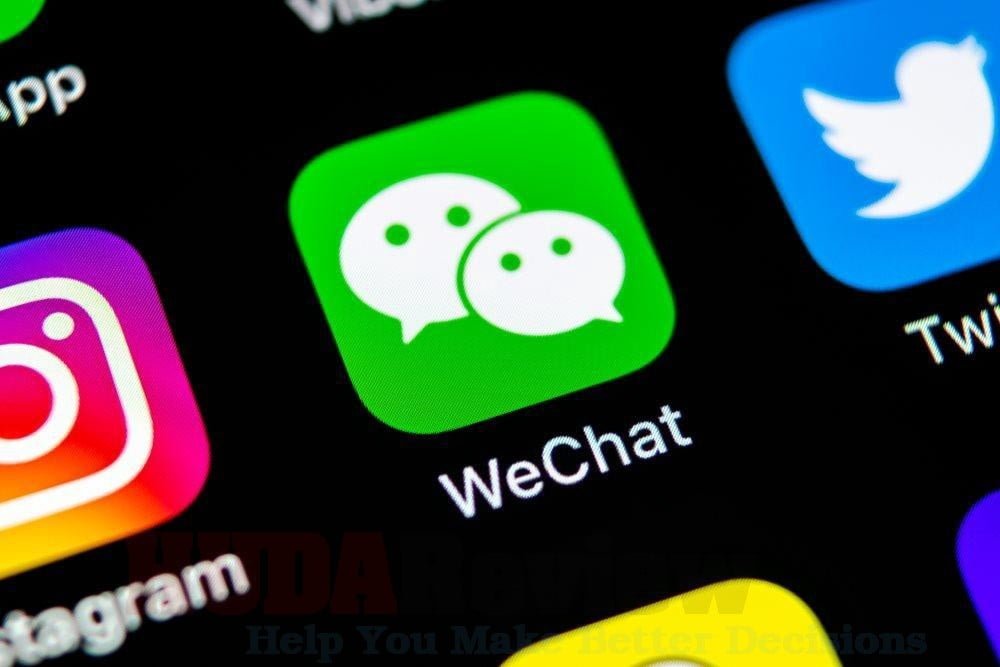 If Facebook and Twitter were replaced by Weibo and Renren, then YouTube was replaced with Youku, and messaging apps like WhatsApp or Viber were replaced with QQ and WeChat.
Both platforms are developed by Tencent Holdings and are increasingly integrated and upgraded with many expanded services such as online games, music players, movies, blogs, and online shopping.
In particular, WeChat is currently not only used by Chinese people but some other Asian countries also have a community to use this application.
Based on what basis to choose the most suitable and cost-effective Social Media Planning channel?
There are many factors for you to decide whether you should extend product advertising on a certain social media site. The popularity of a page is probably the biggest factor.
Because the larger the social media channel (such as Facebook) the more they tend to cover a wide range of topics and fields, making them suitable for a wide range of businesses.
But of course, this is not the only factor for you to choose. How the site works, the main audience and the brand image of that site match the image you are building, which also has some influence on your social media planning.
Thank You For Reading!
Read more related articles:
White Hat SEO, Foresight For Long-Term SEO Development Strategy
What Is Keyword SEO? How To Choose Keywords For Successful SEO?
What Is KPI Marketing? Summary Of 28 Important KPIs In Marketing