What is the difference between web design and web develop? Can one do both web design and web develop? I answer the following article by comparing the two positions Web Design and Web Development.
What is the difference between web design and web develop? Can one do both web design and web develop? If I am a business owner and need to find human resources to take care of website construction and related applications, how should I hire people?
All of these questions will be answered in the following article by comparing the two positions of web designer and web developer, clarifying the differences in public requirements jobs, roles, daily tasks and skills required by these two positions.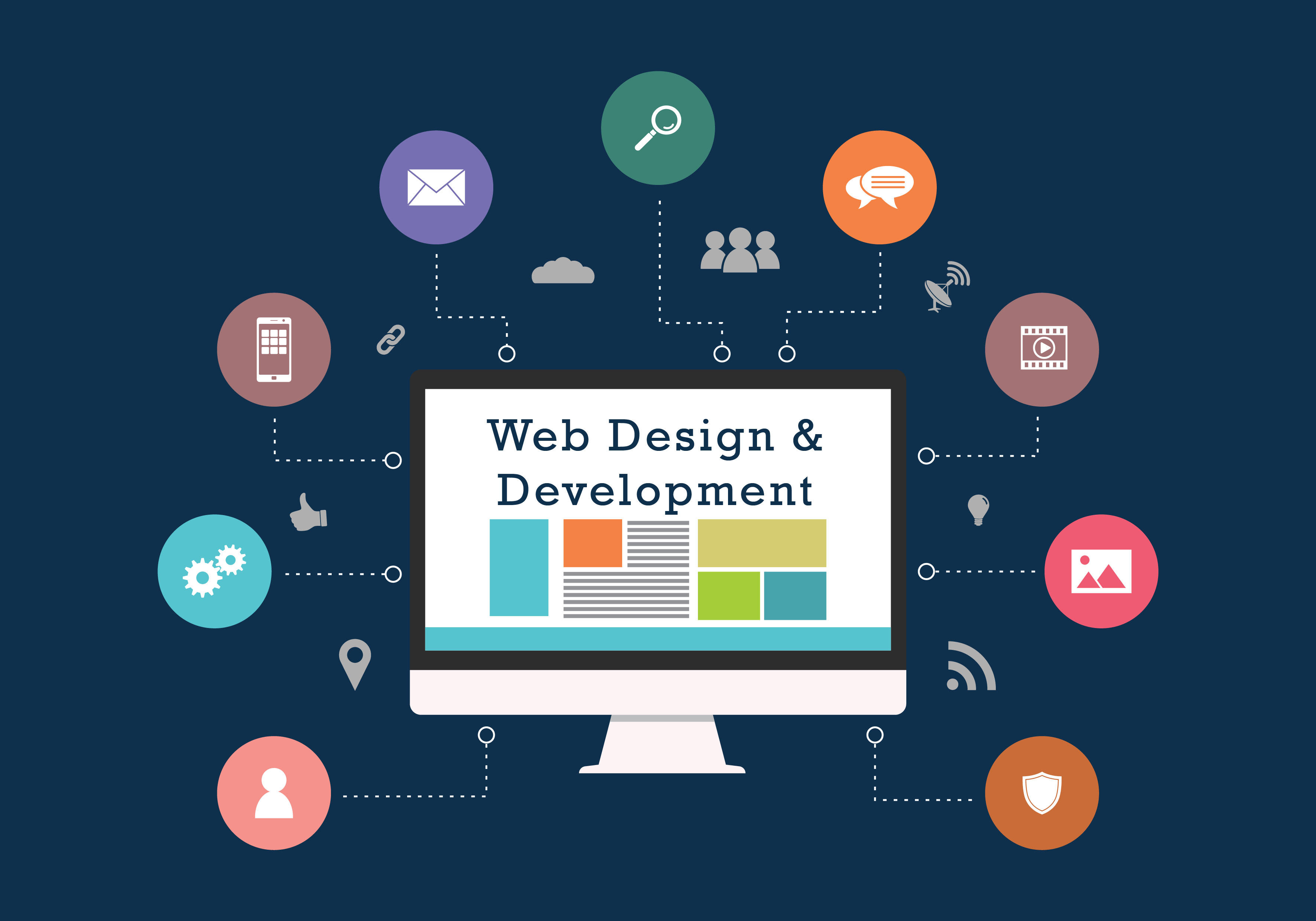 What is web design? What will the web designer do?
The web designer is responsible for creating a stub version of a website (visual web design). After the editing and finishing process, the complete design will be transferred to web developers for encoding HTML, coding web scripts or completing other types of coding in general.
Both web designers and web developers work for a single common purpose – creating a website or web application that attracts users.
If the main task of a web developer is to use complex coding languages ​​to build the core structure of the website to ensure that the site will run smoothly, without technical problems, then The main task of web designers is to use visual elements (colors, shapes) to build the "face" of the website.
The work of a focused web designer brings more visual experience to the viewer. You can imagine developers as construction workers while designers act as architects – both are needed to build a website, they're just in charge of different parts.
What types of web design are there? Choose the web designer that suits your needs
Web design makes the site become more attractive, more eye-catching. They focus on shaping the style and building of the user experience for the page. Most use graphic software to customize and customize visual elements, although there are a few that work with HTML and CSS (Cascading Style Sheets) code to create designs. So who will use the graphics software and who will use the code?
User experience design
UX designer is responsible for building user experience. Their job is to keep the website visitors always maintained. UX designers start any project with the first step of researching user demographics and needs of the site.
So they know exactly how to create a website that your specific audience will like The more users understand the user psychology, the more likely they are to attract more traffic, improve time on the site and encourage users to make purchases and provide information on the page.
User interface design
The UI helps to improve the way users interact with visual elements on your website, especially the web interface. This is done by turning complex brand ideas and core values ​​into an interesting and easy-to-navigate website.
So how is UI design different from UX design? UX design involves research that builds a solid foundation for a positive user experience, while UI design focuses on the aesthetics (interface) of the site in practice.
Visual designer – a perfect combination of UX and UI design
A visual designer is a mix of both UX and UI designers. Their job is not only to improve user behavior by using their creative and coding skills, but also to solve artistic design issues. The Visual designer also helps a brand shape the style or build unique ways of "communication" of the brand.
In essence, they are a master of all web design professions and their specific roles can vary greatly depending on what you want.

What skills do web designers need to master?
Web design work focuses primarily on front-end elements, in other words, factors related to the "look and feel" of a website. This design job requires always taking into consideration the user's feelings and obviously good graphic design skills.
Web designers need to be quick in combining color palettes, fonts (typography) and other design elements appropriately to create quality products including the layout/format of website, brand logo, wireframe, mock-up and story-board, etc.
Software commonly found on a web designer's computer
The purpose of the people working in this position is to create websites with a clear interface, with an aesthetic and easy for users to navigate, use no matter what device they use to access, from personal computers to the smaller screens of mobile devices.
To do this, web designers must be proficient in using design software in general and web design in particular, such as Adobe Photoshop, Adobe Illustrator or Dreamweaver, Brackets.
How is web develop different from web design? How to distinguish these 2 positions?
A web developer builds a website framework using software like Javascript and JQuery, to create a website that works smoothly. Then web designers will "embellish" the site with their creative ideas. The main role of the web developer position is similar to the position of web design, construction and maintenance of websites.
Web developers can work in-house or freelance. however, the specific responsibilities, tasks and tasks involved will depend on whether they have the expertise of front-end, back-end or full stack.

Similar to web design, web develop also includes 3 areas
Back-end developer
The term back-end often refers to the design of the core structure of a website. Back-end developers are experts in programming and using complex software languages ​​such as Java, SQL and C#. The work they do, in stark contrast to web design, is not seen by users because it involves coding on web servers and databases, not on browsers (unlike front-end developers).
In short, their job is to create logical, functional websites using various programs. They also spend a lot of time checking and fixing errors on the website.
Front-end developer
Some people call front-end design more like customer development because it is more connected to web design than back-end develop because it involves using HTML, CSS and JavaScript to create things. that users can see. In a nutshell, like a back-end developer, front-end developers have coding skills but they build frameworks that users can actually interact with.
Full-stack developer
Full-stack develop is a form of work that combines both back-end and front-end, providing a complete package of web development services. People who do this work are really experts in the development of web structures and keep them stable.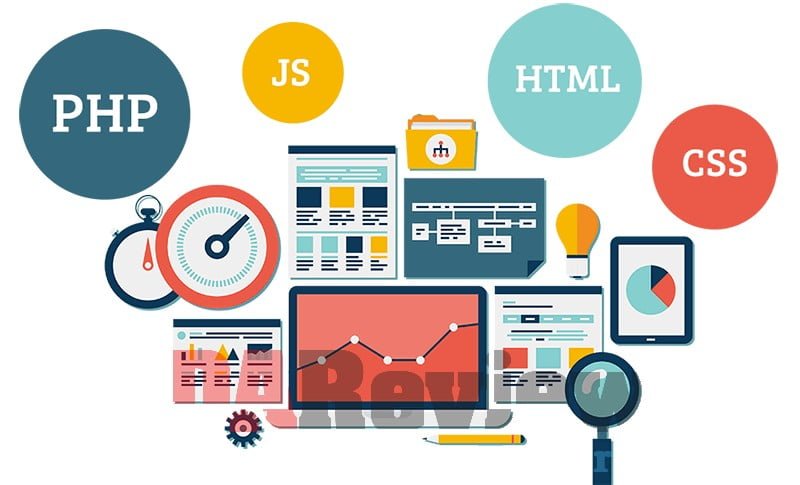 Do web developers need skills like web design?
Every job or position requires different skills, experience and knowledge. If the web design job requires people who have knowledge of art and knowledgeable about user psychology, to complete the work of a web developer, you need certain knowledge about HTML/XHTML code, CSS, JavaScript besides basic knowledge about server structure and search engine optimization.
Experience working with server-side frameworks like python, ruby, php, Java, ASP, ASP.NET and experience working with SQL and Oracle database systems are also definitely necessary and Useful for web developers.
Thank You For Reading!
Read more related articles:
Onpage SEO And What You Need To Know About SEO Title Tags
How Does The Marketing Agency Use Influencer On Instagram For Advertising?
4 Reasons To Help SEO Google Map 3 Times More Effective Thanks To Google My Business